It's time for our last Melt and Pour Challenge of the summer! We've seen some pretty incredible layered, embedded and swirled soaps. Are you ready for the next challenge?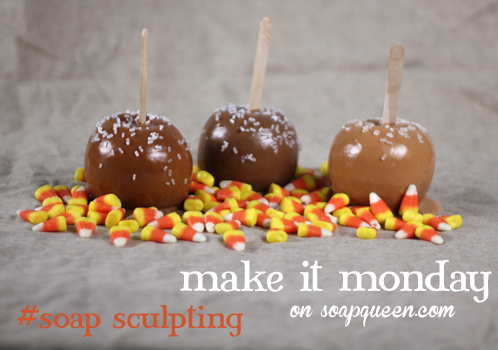 Pssst… Check back later today to see the winners of the #Swirling Challenge!
 Your mission (if you choose to accept it):
Create a unique soap that follows the theme for the challenge of the week. This week we want to see soap sculpting in melt and pour!
Post your pictures of your embedded melt and pour soap to Bramble Berry's Facebook page during the entry period (July 23rd-August 6th).
Your entry must have the hashtag of the week in order to be entered into the contest. This week, your picture must have the hashtag "#Soap Sculpting"
At the end of the two weeks, Team Bramble Berry will pick our favorite soaps. The winners of the challenge will be featured on the Soap Queen Blog! You have until Monday, August 6th to post your Melt and Pour #Soap Sculpting pictures.
You can submit up to three different pictures.
Here's some sculpty inspiration to get you started!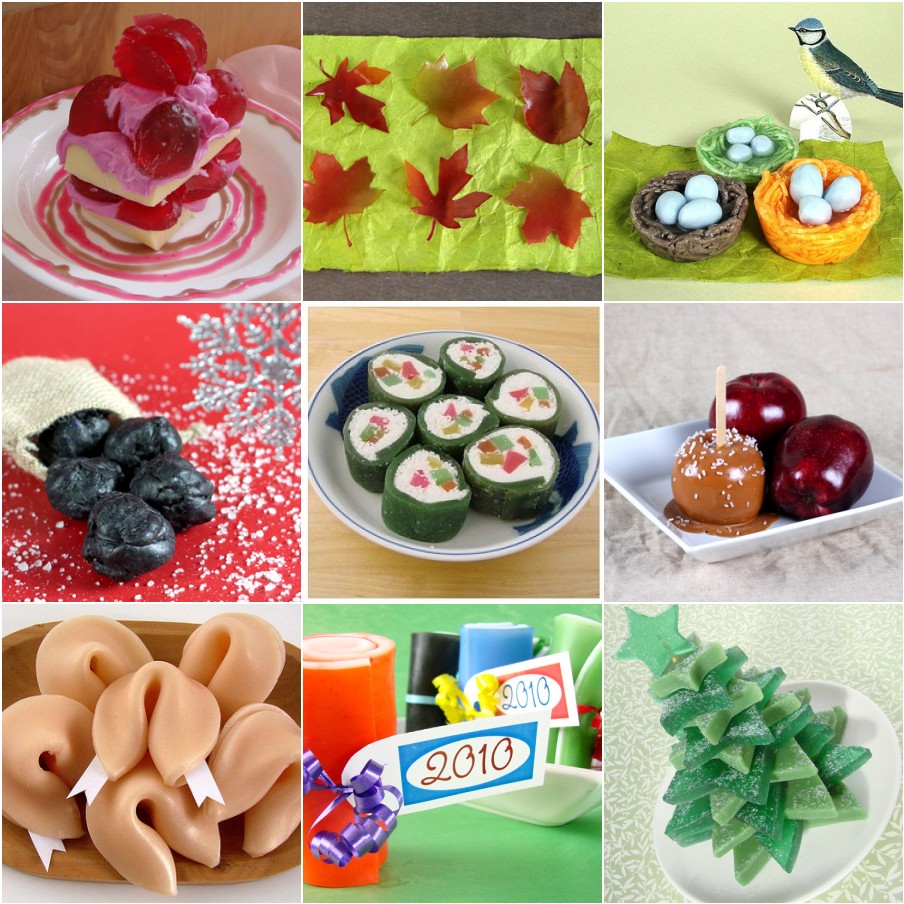 Strawberry Shortcake Soaps, Make Like a Tree and Leaf, Soapy Nesting
Lump of Coal, Making Sushi Soap, Caramel Apple Soaps
You Will Come Into a Fortune, Graduation Party Favors, Christmas Tree Centerpiece
For more Soapy Sculpting Inspiration check these out:
Soapy Sculpting: Holiday Ribbon Candy, Christmas Tree Centerpiece Project – Part One and Part Two, Easter Brunch Bird Nest Tutorial – Part 1
Flexy Fast Projects: Fast Fall Pumpkins, Making a Mini Cooper, Flexy Fast – Tips for Success, These Soaps Rock!, Dog Bone Soap, Golf Ball Soap
Soap Queen TV: 4th of July Special Edition from Soap Queen on Vimeo.
How to Make Vintage Looking Soap from Soap Queen on Vimeo.
Back to School Special – Making Custom Molds from Soap Queen on Vimeo.
If you missed the other challenges,  go and check them out: Make It Monday: #Layers, Make It Monday: #Embedding, and Make it Monday : #Swirling.
Ready! Set! Sculpt!