It has been an inspiring two weeks watching all the entries come in for the Make It Monday: #Swirling Challenge.  The team and I loved seeing the unique and different ideas that you came up with. We had fun going through each picture and oohing and ahhing over the soaps. Check out the amazing swirly goodness: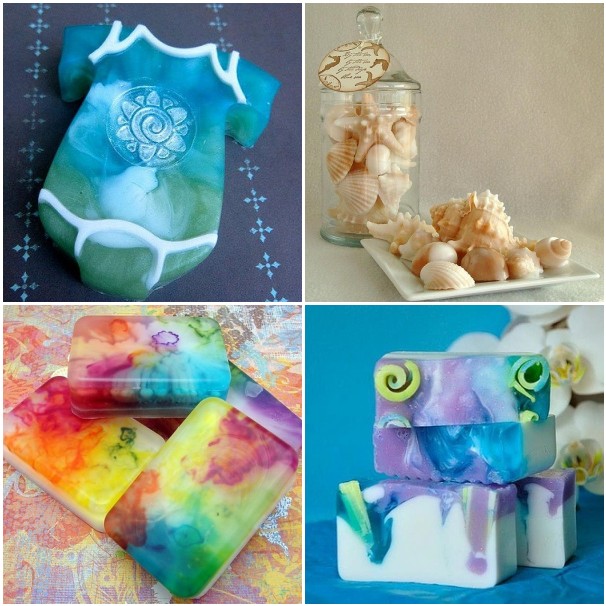 Sarah: 'Onesie Soap,' using Baby Onesie Mold
Tonya from Soap Cafe: 'Soap Shells'
Layla from Flowering Tree Botanicals: 'Hippie Chick'
Lora from Avadavat Soap Pleasures: Scented with Tea Tree and Lavender Essential Oil
Many thanks to all the incredible soapers who joined in on the #Swirling Challenge. I was inspired by your super soapy swirling creations and I'm super stoked to see what you come up with in the next challenge.
See the latest Make it Monday Challenge here!