I hope you all had a wonderful first week of November, and a fun and safe Halloween! With autumn in full swing, the Soap Lab has been cranking out new fall and winter projects. If you're looking for soapy autumn ideas, the new Gourmet Autumn Cold Process Soap Class teaches you how to make five beautiful cold process soaps. Taught by Erica Pence of Bath Alchemy Lab, this class is perfect for those wanting to expand their soap making abilities.
Before we know it, the holiday season will be upon on us. Are you feeling prepared? Starting next Monday, keep your eyes on the blog for twelve (!!!) consecutive days of easy DIY gift ideas. These projects are perfect for last minute gifts, or a small gift for yourself =) In the meantime, here are my top pins, tweets and instagrams from the past week.
Pins: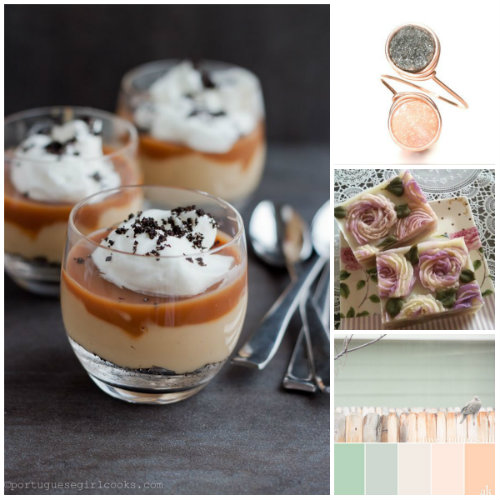 Instagram:
I have experimented with the negative embed technique lately, as demonstrated in the Misty Maritime Moon Cold Process tutorial. This technique inspired the soap below, made with rainbow colors and Blackberry Sage Fragrance Oil.
What's better than soap making and a little inspirational music? For this project, I wanted to experiment with using a large swirling tool. The handle of a silicone spatula certainly did the trick!
Tweets:
I hope you're all having a great weekend! To keep up with the latest soapy social media throughout the week, you can follow me on Twitter, Tumblr, Instagram, Pinterest, Vine and YouTube.