Welcome to the (almost) end of May, everyone! It never ceases to amaze me how fast time flies. Within the last two weeks we finished up a rather rosey promotion, experimented with an adorably sweet new mold and perfected a sassy summer nail polish color. To keep up with all our latest news — including word of upcoming sales and promotions — subscribe to our monthly newsletter.
How is your Memorial Day Weekend so far? I've been laying low and catching up on yard work around the house, taking the kids on more playdates, and trying to work in a few trips to Bellingham's beautiful beaches whenever the time and weather allows. Keep in mind that because there is a holiday on Monday, the warehouse will be operating with a skeleton crew and there won't be anyone in customer service to answer the phones. We'll be back in full force on Tuesday, though!
Pins: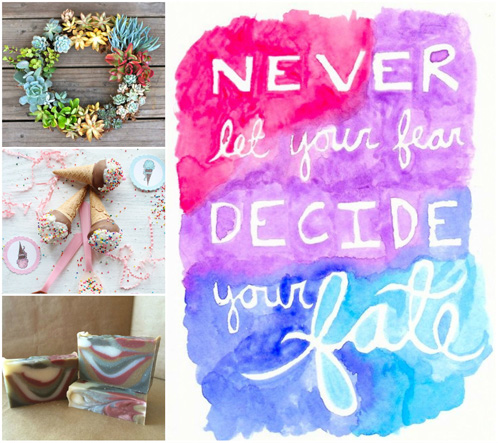 From top left, clockwise:
Instagram:
I was doing a little experimenting with mica-covered embeds in cold process soap. This is a super fun technique that I'm excited to try again this upcoming week.

 Tweets:
Have a great holiday weekend! To keep up with the latest soapy social media throughout the week, you can follow me on Twitter, Tumblr, Instagram, Pinterest, Vine and YouTube.