After weeks of patiently (and sometimes not-so-patiently) waiting, Otion's Crafter's Corner Grand Opening party is happening this week!
Otion is Bramble Berry's retail outlet located on 301 W Holly St. in Bellingham, Wash, and their Crafter's Corner grand opening event will begin at 10 a.m. on Thursday, May 8. The first 30 people to stop by will receive goodie bags filled with Otion and Bramble Berry swag.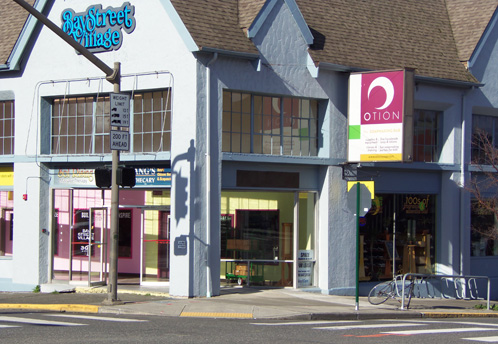 The Otion storefront on a beautiful Bellingham day
Otion has been in operation since 2004, but their Crafter's Corner is brand new. The corner will be a project area where anyone can come in and make their own lip balms, nail polish and bath bombs right on the spot. These projects are great for all ages and skill levels, and knowledgeable Otion employees will be on hand to answer questions or troubleshoot.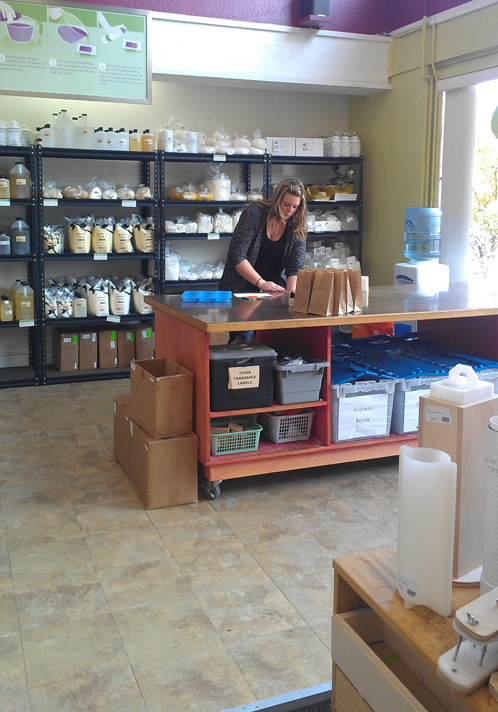 The new Crafter's Corner inside Otion allows people to learn how to make their own bath & body products.  Kit prices range from $10 to $20 and come with instructions and all the supplies to make and take home fully finished projects.
If you're in the Bellingham, Seattle or Vancouver area, we encourage you to stop by and check out this fun event. If you can't make it, Otion still has plenty of other activities happening year round. They have a fantastic blog with all kinds of soapy and crafty projects here (including this easy DIY air freshener project). Otion also teaches a variety of classes. You can find their full class list here.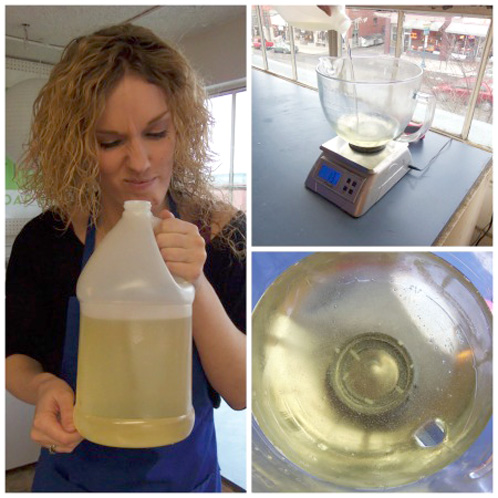 Karly, Otion's manager, portions out some liquid oil and checks for freshness. Otion carries Bramble Berry fixed oils and waxes.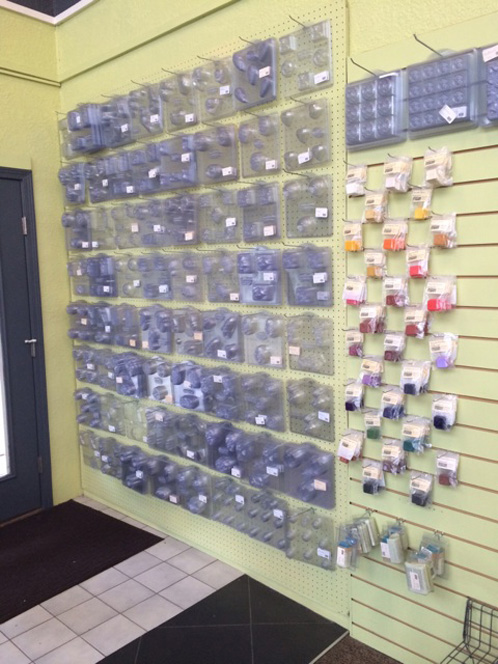 Otion carries a huge selection of Bramble Berry molds and colorants. This is their melt & pour wall.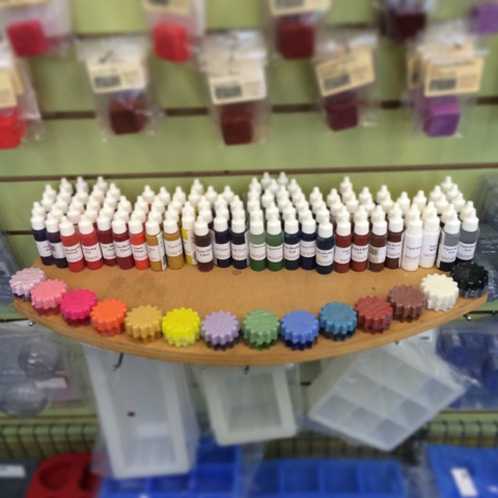 All kinds of colorants!
We hope to see you May 8 for the grand opening of Crafter's Corner!