We are excited and happy to announce our Spring 2013 S.O.A.P. Team! There were many amazing applicants; thank you everyone that applied. And, now the Spring 2013 S.O.A.P. team….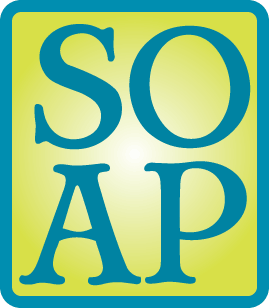 Janet from Janet's Candles and Creations: Blog
Rachelle from Stripped Soap Co.:  Blog & Facebook
La Shonda from Nyah Beauty: Facebook & Blog
Roxana from Pink Sudz Soap:  Blog & Facebook
Merryn from Body by M: Blog & Facebook
Katie from Royalty Soaps: Blog, Facebook, YouTube & Twitter
Amy from Foam on the Range:  Facebook, Twitter, & Blog
Andrea from Soap4Squares: Facebook & Blog
Attention S.O.A.P. team: Please e-mail us at soap(at)brambleberry(dot)com with your contact and shipping info so we can get you those mystery fragrances. We will be packaging up those scents and getting them out the door by the end of the week, so we want to make sure we have all the correct information from you. You never know what kind of scent you are going to get. Will it be cupcakes? Spicy tamales? Or even bubblegum? Only time will tell!
Thank you to everyone who took an interest in the team this time around and applied for it. We had so much fun going through your entries and seeing all your favorite products. I love having the S.O.A.P. team a couple of times a year because it helps me to get to know you a little better as well as getting new fragrances for Bramble Berry. Keep your eye on the team members above, and follow their progress with the mystery fragrances this month. Ready, set, SOAP!