This week was all about bright cheerful color! Jojoba beads are a great way to add a pop of color to your soapy projects. They also provide all-natural, bio-degradable, gentle exfoliation. Check out some tutorials using them in this Sunday Night Spotlight: Jojoba Beads.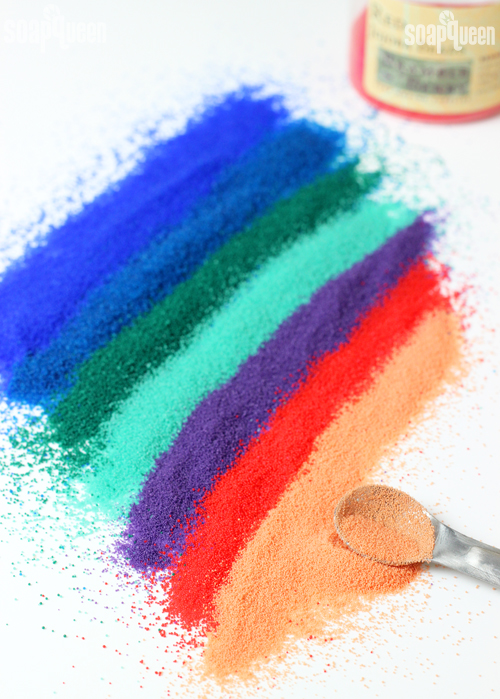 Color blocks for melt and pour are also a great way to add some easy verve to your project. This Puppy Love Melt and Pour Tutorial uses color blocks and the new Good Dog Mold 2 for an adorable pet-themed project. Bonus, it includes pictures of Brambleberrian pets! If you're curious how to use color block, check out this Soap Queen TV episode.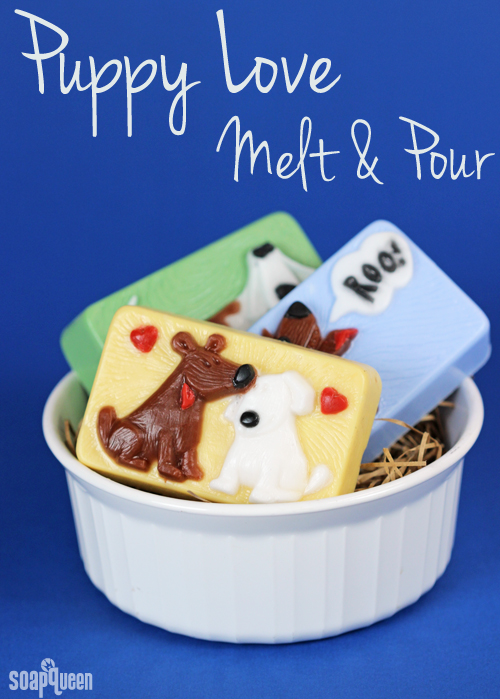 Zahida of Handmade in Florida is a color expert. She uses bright hues and intricate designs to create show-stopping soaps. Read more about Zahida and find out what inspires her in this Chatting with Zahida of Handmade in Florida post.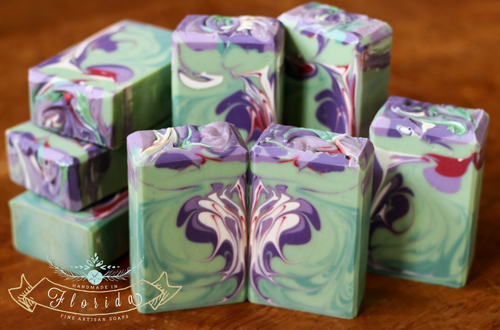 A single color can really stand out in a project as well. The How to Make Fresh Rain Sugar Scrub on Soap Queen TV combines Ocean Blue Jojoba Beads and Rain Cybilla Fragrance Oil to make a fresh scrub that leaves your skin smooth and supple.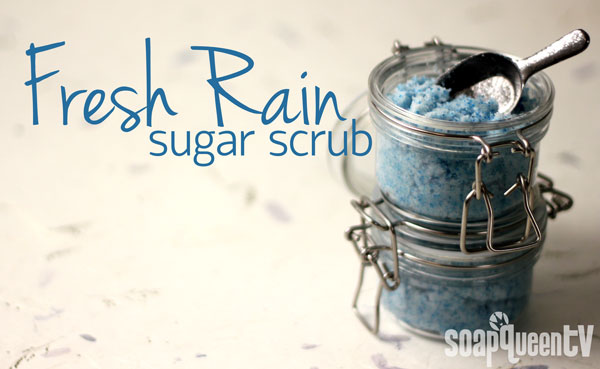 I love being able to share soapy tutorials and talk with other soapers on various social media outlets. To show our awesome social media followers extra appreciation, enter now for a chance to win one of SIX Bramble Berry gift certificates! Simply like or follow Soap Queen or Bramble Berry on Instagram, Pinterest, Twitter or Tumblr (or all four!) to be entered. For more information, click through this Like and Win blog post. But hurry. the contest ends on Monday!
Laura with Ketoret Soaps shared her gorgeous soap on the Bramble Berry Facebook Page and was chosen as this week's Facebook Photo of the Week winner! Her soap is called Butterflies and Blossoms. I am in awe of her piping talent. As we all know from this video, I do not have great soap frosting skills =)
Bright, intricate flowers and butterflies sit on top of a lavender-colored base in this stunning soap. Laura used leftover soap from other projects to craft all the details. Leftover soap scraps add interest to this Cherry Blossom Glitter Cold Process Soap. Leftover soap is also used in this Coconut Cream Pie Cold Process Soap to create adorable accents that look just like shaved coconut.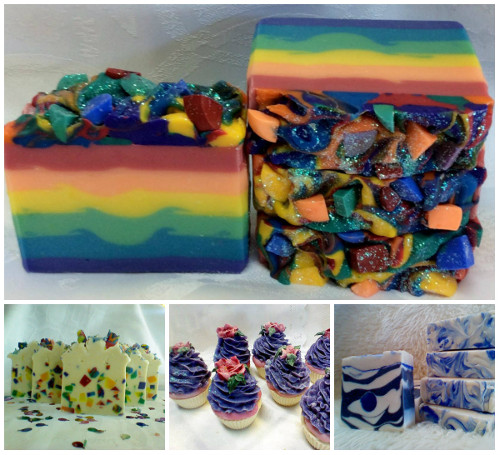 Above (clockwise, top) are Laura's Rainbow Splash Cold Process Soap, blue and white soap, soapy cupcakes and Confetti Fizz Soap. If you love the bright blue embed in Laura's soap, you'll love the moon embed in this Stormy Seas Cold Process Soap. A bright green embed gives this Crisp Anjou Pear Embed Tutorial extra flair.
Find Ketoret Soaps
On Etsy
On Facebook
Post pictures of your crafty creations on the Facebook page each week for a chance to be featured on the Soap Queen blog and receive a sweet soapy package from Bramble Berry. Photos are chosen based on consensus from the Bramble Berry staff, so the best way to increase your chances of winning is to show us lots of photos!