Happy first official week of fall! The Pacific Northwest certainly received the fall-memo, as the weather changed suddenly from sun to pouring rain this week. On the bright side, the garden is receiving plenty of water and the kiddos are utilizing their inside toys. Gotta stay positive!
With the grey weather comes more crafting and inside activities. Today, I'm whipping up some pumpkin puree (blog post about that tomorrow) and gathering inspiration via Pinterest for upcoming Halloween/fall projects. If you haven't already, there is still time to enter to win one of SIX Bramble Berry gift certificates, simply for following Soap Queen on social media outlets. Click here to enter the contest! Speaking of social media, here are my top pins, tweets and instagrams from the past week. 
Pins: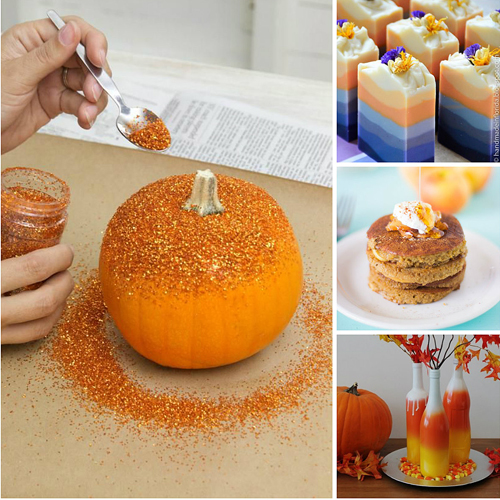 Left to right, clockwise:
Instagram:
This week, I have been practicing my squeeze bottle skills. It can be tricky to find the right squeezing consistency, and to keep a steady hand! Practice makes perfect.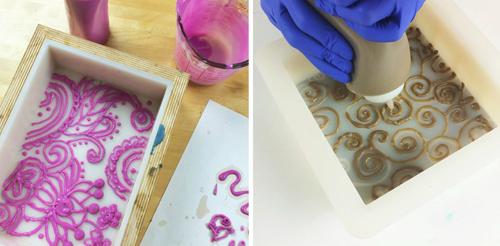 I'm thrilled with how this dandelion soap turned out! This soap has real dandelions on top, and the swirl in the center is called the Dandelion Zebra Swirl, first featured by soaper Vinvela Ebony. If you want to try the Dandelion Zebra Swirl, check out this tutorial.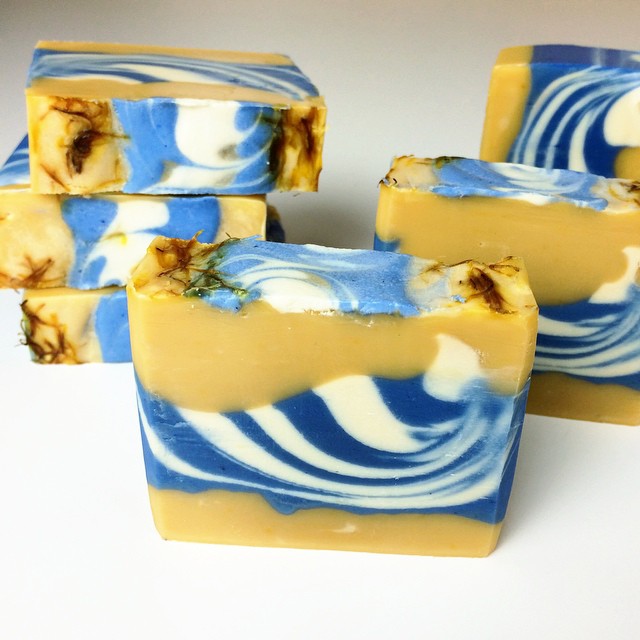 Top Tweets from Twitter:
I hope you're all having a great weekend! To keep up with the latest soapy social media throughout the week, you can follow me on Twitter, Tumblr, Instagram, Pinterest, Vine and YouTube.