Creating our own nail polish has become all the rage for Team Bramble Berry and we can't get enough of playing around with our Suspending Nail Polish Base. We've done everything from basic colors to scented nail polish. Have any questions about making your own nail polish? Check out Talk it Out Tuesday all about customizing nail polishes. For this tutorial, I'm trying out a cool effect I came across while surfing Pinterest last week. Matte nail polishes are all the rage, and the addition of a special ingredient – cornstarch – can take your polish from glossy to glam.
Ingredients:
Cornstarch
4 oz Suspending Nail Polish Base
10-15 Nail Polish Mixing Balls

Click here to add everything you need for this project (except for the cornstarch) to your Bramble Berry shopping cart!
ONE:  In a well ventilated area, pour the nail polish base into each of the nail polish bottles. Fill the bottles to just below the shoulder to allow for mixing room. Keep some old rags handy to wipe the rims if a little dribble happens. If you forget to do this, your lid may end up 'gluing' itself to the bottle.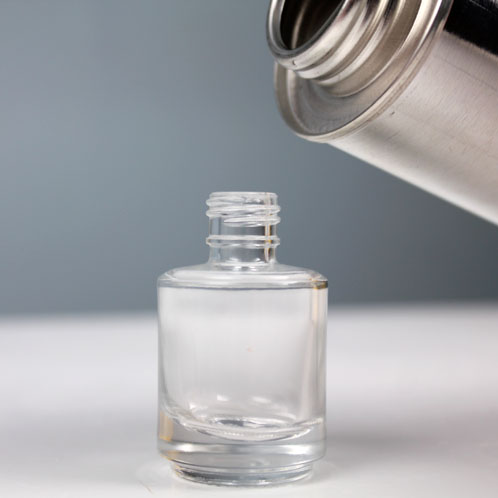 TWO: Drop 2-3 of the mixing balls in each nail polish bottle. Using the mini funnel, add in 9 mini scoops of Cellini Blue Mica to each bottle. After you've added the mica, stick the brush in the bottle first and then twist the cap over it until you hear a "click". Once you hear that click you're all set to start shaking. Here's a great chance to get your heart rate going: pop in your favorite upbeat song and dance-mix that colorant! Keep shaking until all of the bottles are mixed well.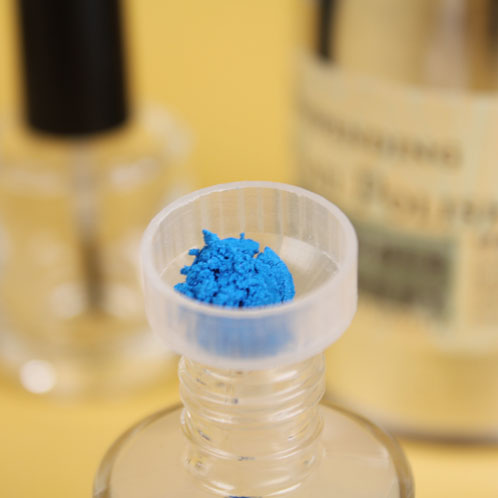 THREE: After you have vigorously shaken the colorant in, it's time for the special ingredient that's going to give you the sought-after matte finish. Add 5-6 mini scoops of cornstarch to each bottle. The more cornstarch you add the more matte it will be, so gauge your preference by adding a little bit at a time. After you have added the cornstarch, pop the lids back on and have another little dance party, shaking the bottles to get it all mixed in.
Note: We found that our multi-faceted micas like the Opalescents or Shimmer Micas maintain their luminescence when it comes to this technique, and don't go terribly matte. They work great in the nail polish base if you're not going for a matte finish!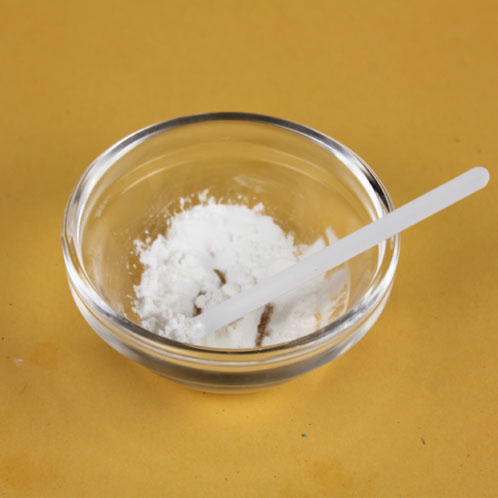 FOUR: Once fully shaken, you can now paint your nails! Isn't this a fun effect? Show off your pampered digits with pride.
P.S. Have you tried our new nail polish base yet? If so, we'd love to see pictures of what kind of cool colors you've created. You can share them with us on Bramble Berry's Facebook page.