Happy weekend! I recently finished up in Nashville for the 2×4 Live Workshop. It's always so inspiring to meet other small business owners. I'm currently writing a blog post about the experience, so be on the lookout for that tomorrow. Back at the office, we launched the new Spring Fever Fragrance Collection this week and I can't wait to hear what you think of the four fragrances: Clover and Aloe, Blooms and Berries, Sunflower and Blueberry Jam. They all smell amazing!
If you missed the launch, you can watch the live video here. In the video I go over each fragrance and offer some product suggestions. Then, head over to my Pinterest page to find an inspirational board for each fragrance (near the bottom). Check out some of my favorite pins from the Blooms and Berries board below.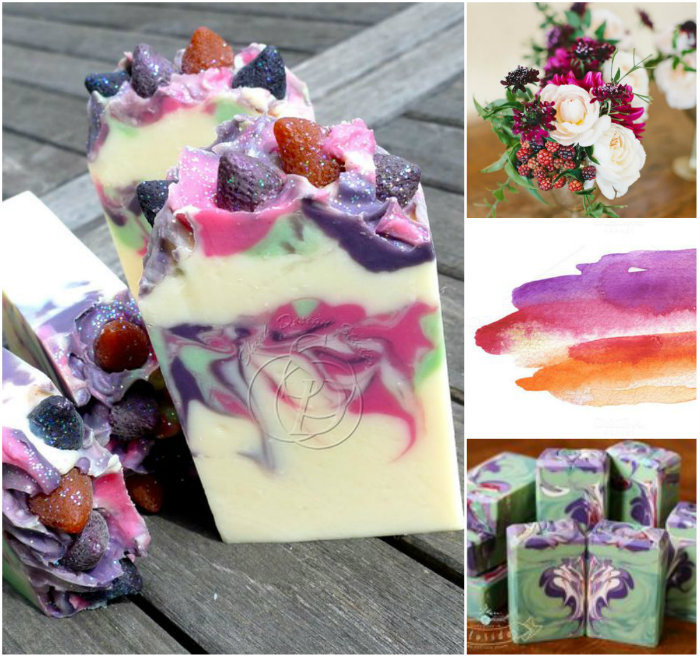 Left, clockwise:
Instagram:
I'm so excited that the Spring Fever Fragrance Collection is now available. The four fragrances in the collection (Blueberry Jam, Clover and Aloe, Blooms and Berries, and Sunflower) are all amazing. If you want to try them all, the collection is only available for a short time. Don't wait! =) After the collection sells out, the fragrances will still be available individually.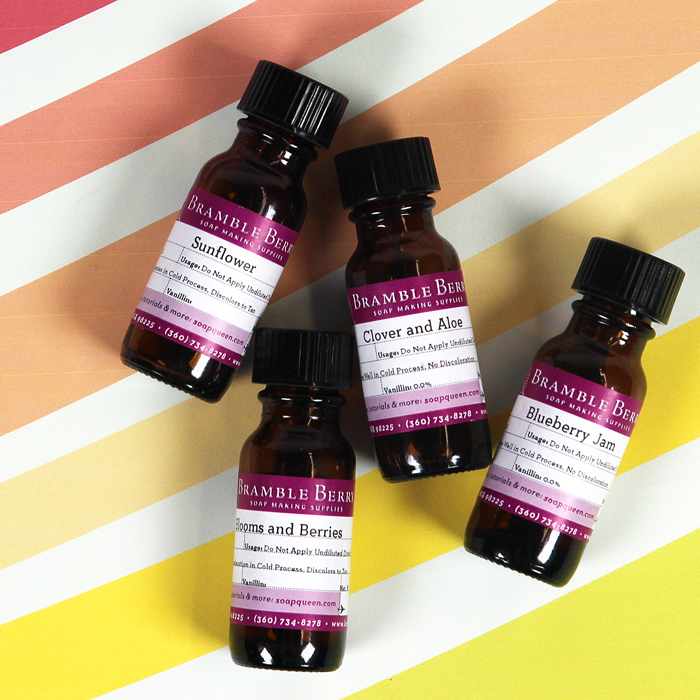 The quest for new and fun fragrance oils never ends. Below is a beautiful hanger swirl soap made with a possible new fragrance oil. The colors in this bar were created with Brown Oxide Pigment, Stormy Blue Mica and Nuclear Orange Pigment.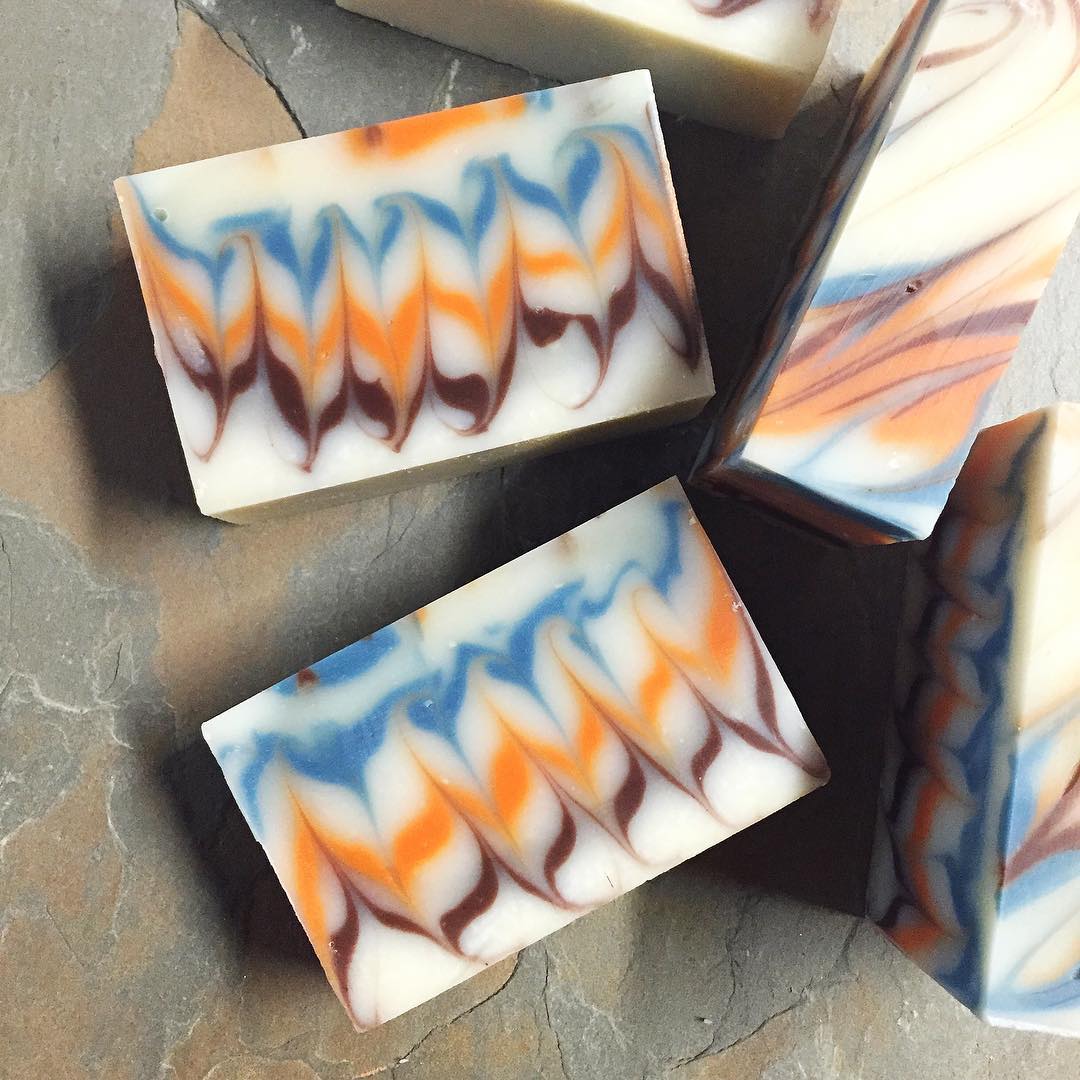 To keep up with soapy social media throughout the week, you can follow me on Twitter, Tumblr, Instagram, Pinterest, Vine, Katch, YouTube and Snapchat.  I'm Bramble-Berry on Snapchat. Don't forget to tag your soapy projects on Instagram with the hashtag #SoapShare and #PureSoapmaking so I can see what you're making! =)