This week featured more wedding inspiration, including the Nail Polish Wedding Favors. Nail polish is a great option because it's so easy to make. You can use it for wedding favors, bridesmaid gifts or even a fun activity for a bridal shower. The tutorial uses Gold Sparkle Mica and Rose Gold Mica, but you can add any color you like.
As a bonus, a variety of packaging materials are 15% off until March 18th with the code: WEDFAV. Sale items include clear soap boxes, candle tins, perfume bottles and more. Click here to see all the sale items.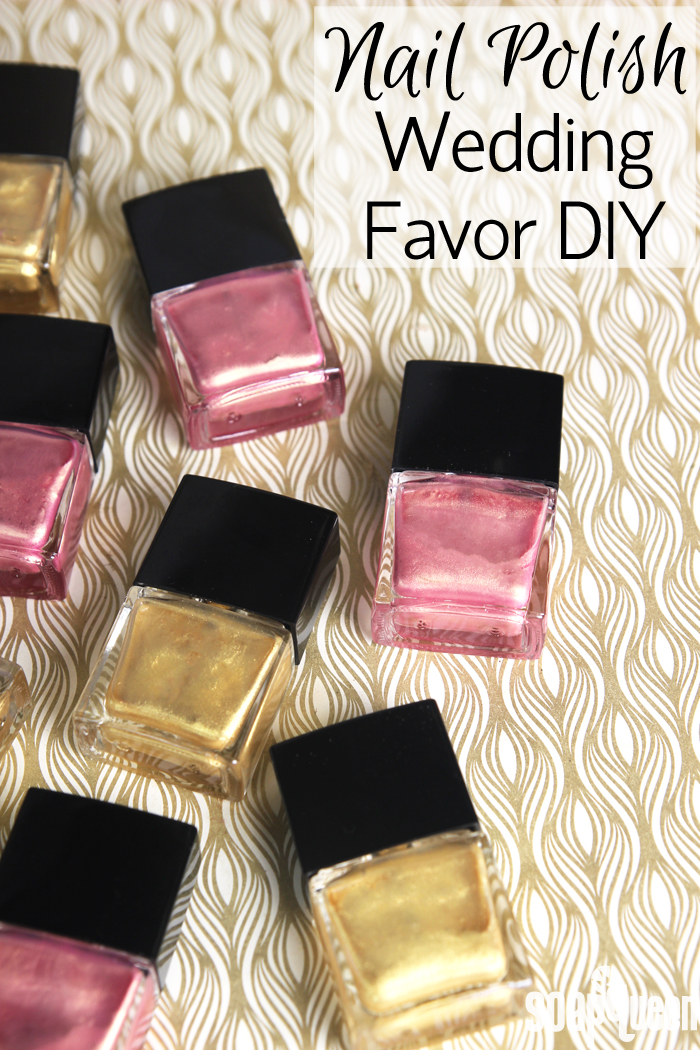 Candles are another easy wedding option. They only need a few ingredients, including wax, wicks, containers and fragrance. The DIY Wedding Favor Candles include two options. One candle has a soft pink color from the Red Wax Dye Block and is scented with Sweet Pea Fragrance Oil. The other is uncolored and scented with Tobacco and Bay Leaf Fragrance Oil.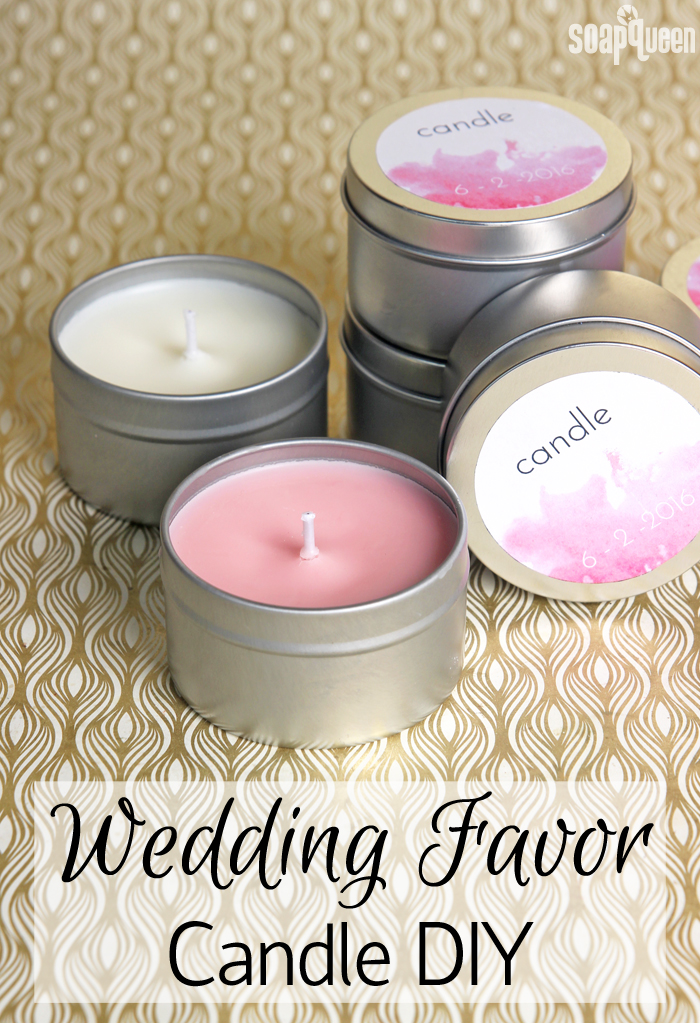 There are so many ways to add a personal touch to your wedding. In the Five Easiest Projects to DIY for Your Wedding post, Jen of Something Turquoise shares fun DIY ideas like a "Will You Be My Bridesmaid" tin box. The box has chocolate, nail polish and champagne to treat your bridesmaids. Handmade "Mr. and Mrs." signs are another way to include DIY charm in your wedding. Click through this post for more inspiration.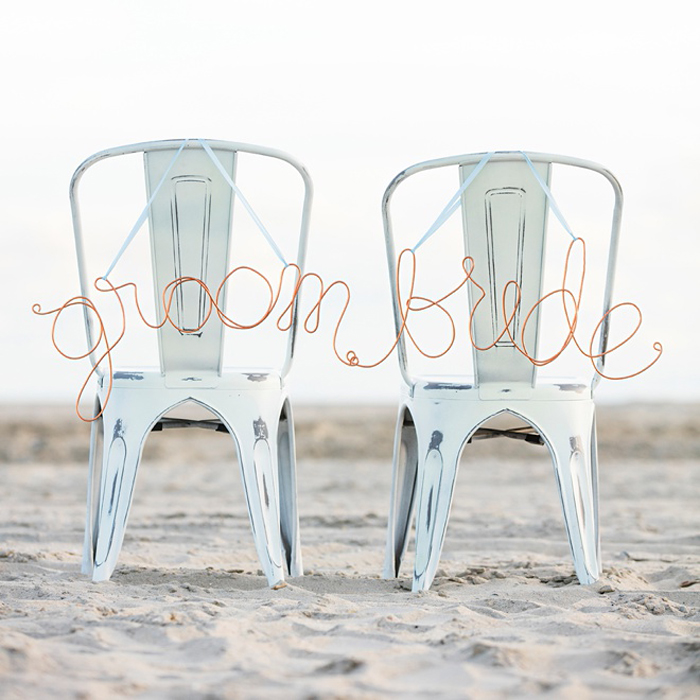 Looking for a groomsman gift? An easy beard oil recipe will be uploaded soon on Soap Queen TV. The team and I recently filmed several videos for Soap Queen TV, including a spin swirl soap and cold process shaving soap. The process is so much fun, but does take quite a bit of prep. For instance, the recipes must be tested several times to ensure they work well and are easy to recreate. Learn more about the filming process in the A Look Into the Soap Queen TV Video Shoot post.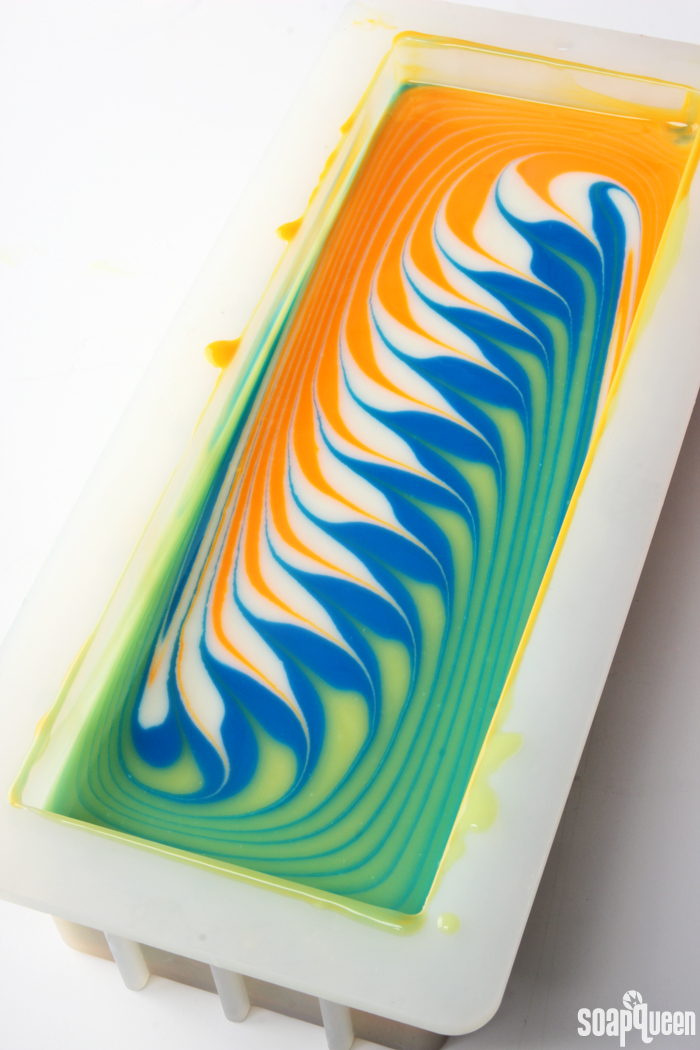 For more swirled designs, check out this week's Facebook Photo of the Week by Björn with Afeanz Handmade Body Care. The color contrast in the bars is lovely. As a lucky coincidence, I have one of his bars in my shower right now (true story!) and, I'm loving it. He is a talented soaper.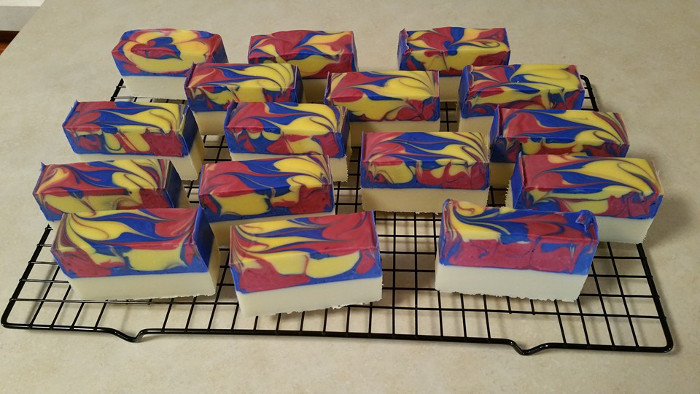 I love the combination of vibrant yellow, blue and red against the white in the bars. The swirl on the top is fantastic as well. For more layered soap, check out the Dragon's Breath Cold Process Soap. The Thai Tea Melt and Pour Bars feature a swirl that looks like the popular drink.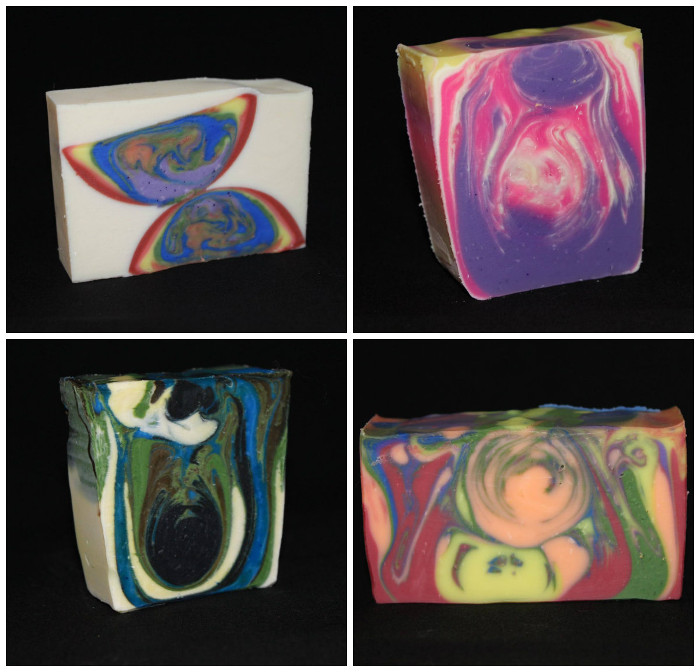 Above (clockwise, top left) are Björn's White Rose Soap, Crisp Apple Rose Soap, Champagne Guest Soap and Cygnus X-1 Soap. I love the embeds in the White Rose Soap! For more fun embeds, watch the Neon Embed Cold Process Soap Video. In the Sahara Sunset Cold Process Soap Tutorial, an embed is used to create a beautiful landscape.
Find Afeanz Handmade Body Care
On Facebook
On the web
This week's Instagram Photo of the Week has a gorgeous swirl as well. The Japanese Cherry Blossom Soap is made by Brittany with Baabbly Soap. I love the contrast of the swirly outside and solid pink inside. It is stunning and such a mind-puzzler to try and figure how the design was achieved. To see more of Brittany's beautiful collection, check out her Instagram page.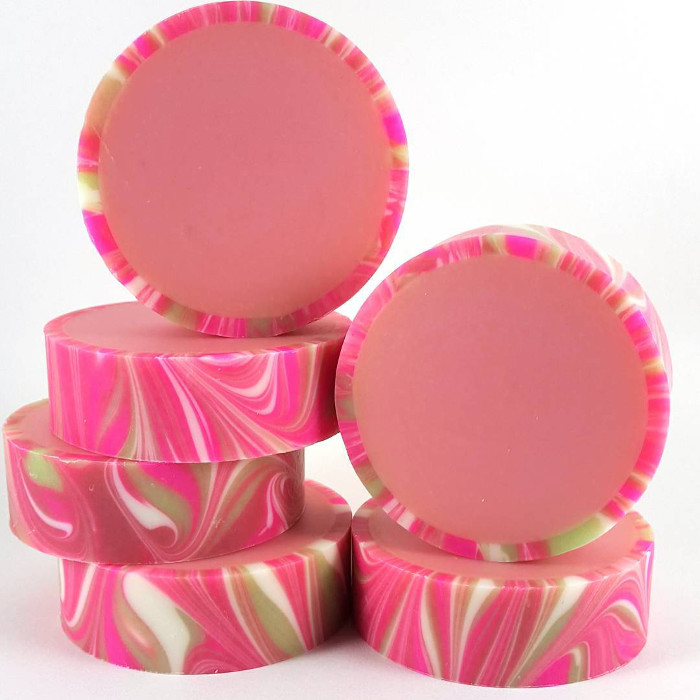 Post pictures of your crafty creations on the Facebook page each week for a chance to be featured on the Soap Queen blog and receive a sweet soapy package from Bramble Berry. Photos are chosen based on consensus from the Bramble Berry staff, so the best way to increase your chances of winning is to show us lots of photos!
To participate in the Instagram contest, hashtag your pictures with #soapshare. Each Friday, I will pick a photo on Instagram to be featured on the Bramble Berry Instagram account.
For those of you who have been featured on the blog, we now have an official "Featured on the Soap Queen" badge! You can include that badge on your website, blog, pictures, etc. To save the badge, click here. =)