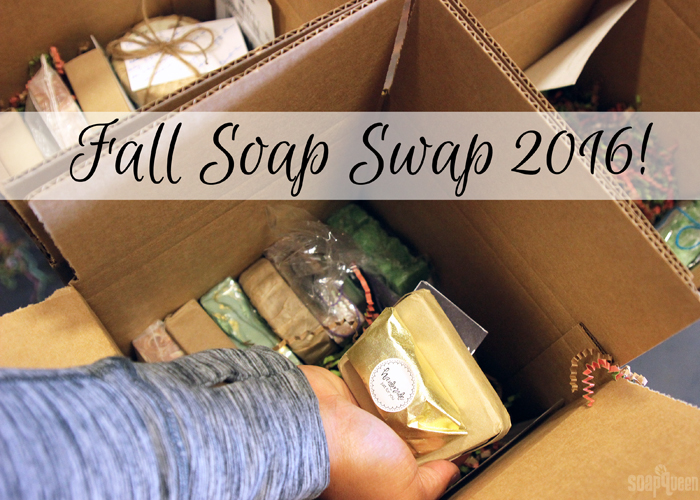 Last week, the team worked overtime to swap and send over 100 boxes of cold process soap. If you participated in the swap, be on the lookout for your box of goodies soon. If you'd like to learn more about the swap, click here. If you missed out on this swap, be sure to sign up for the Bramble Berry newsletter. That's where we will announce when the next swap will take place!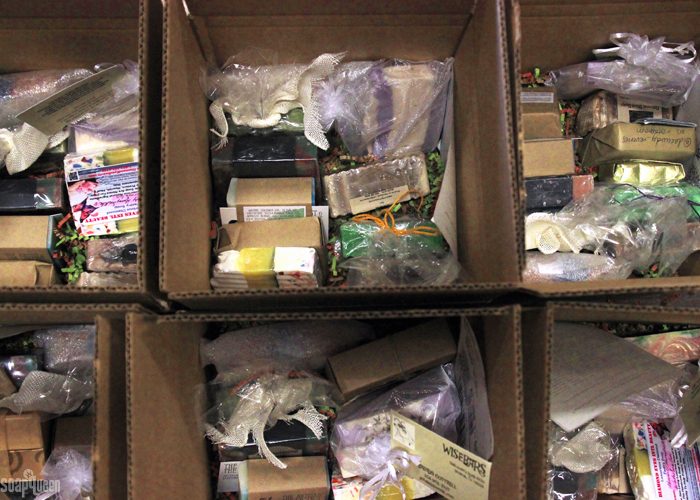 Boxes of soap waiting to be shipped to their new homes.
In the last swap, I was a participant and sent in 10 bars of soap. Opening that box was the highlight of my month for sure so I'm a participant in this swap as well. I swapped soap that will be featured on Soap Queen TV soon.  In fact, the batch I sent is the batch I made on camera during the actual filming! =) The soap is made in the 18 Bar Birchwood Mold with the Butterflies and Feathers Silicone Impression Mat to give the bars a design on top. The blue color is created with Mermaid Mica and the soap is scented with White Magnolia Fragrance Oil. Be on the lookout for that tutorial soon on Soap Queen TV. =) If you want to see the soap I received in my box, tune into the Bramble Berry Facebook page this Friday, September 30th at 2 p.m. PST.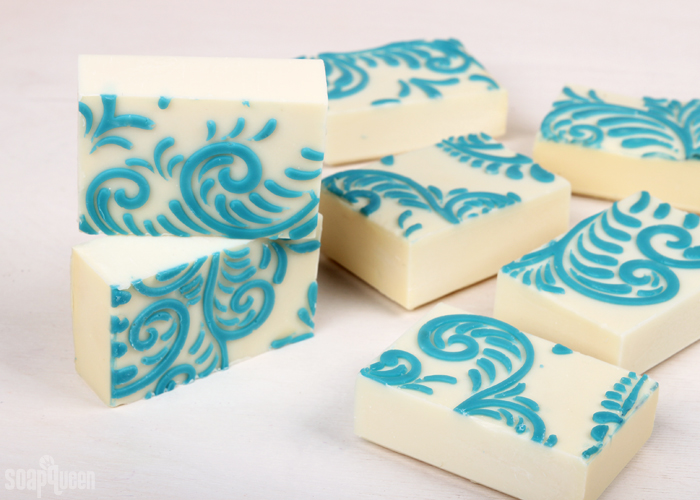 My contribution to the soap swap, made with White Magnolia Fragrance Oil.