Happy weekend everybody! The past few days have been fairly rainy and wet here in Bellingham, to nobody's surprise. But the days are getting longer and the nights are warmer so signs of spring are popping up. Last weekend we had a few days of sun, so the family took advantage of the weather with an afternoon trip to a Bellingham beach. Below, Jamisen and Lily soak up some sun. Between Jamisen's inquisitive pose and Lily lounging on the rocks, this photo just cracks me up. =)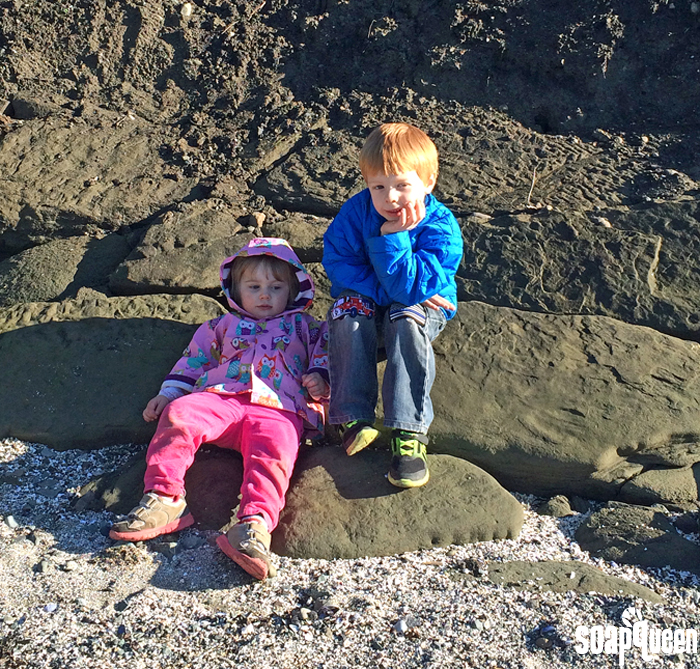 Next week be on the lookout for a St. Patrick's Day melt and pour project, along with another natural cold process soap. In the meantime, check out the soapy inspiration below from Instagram, Pinterest and Twitter.
Left to right, clockwise:
Instagram:
This week there was a lot of green projects. Below is a melt and pour project created with a Celtic Combination mold that will be available soon. The mold includes four cavities featuring different designs. I used an injector tool to fill the details with Evergreen Mica colored soap.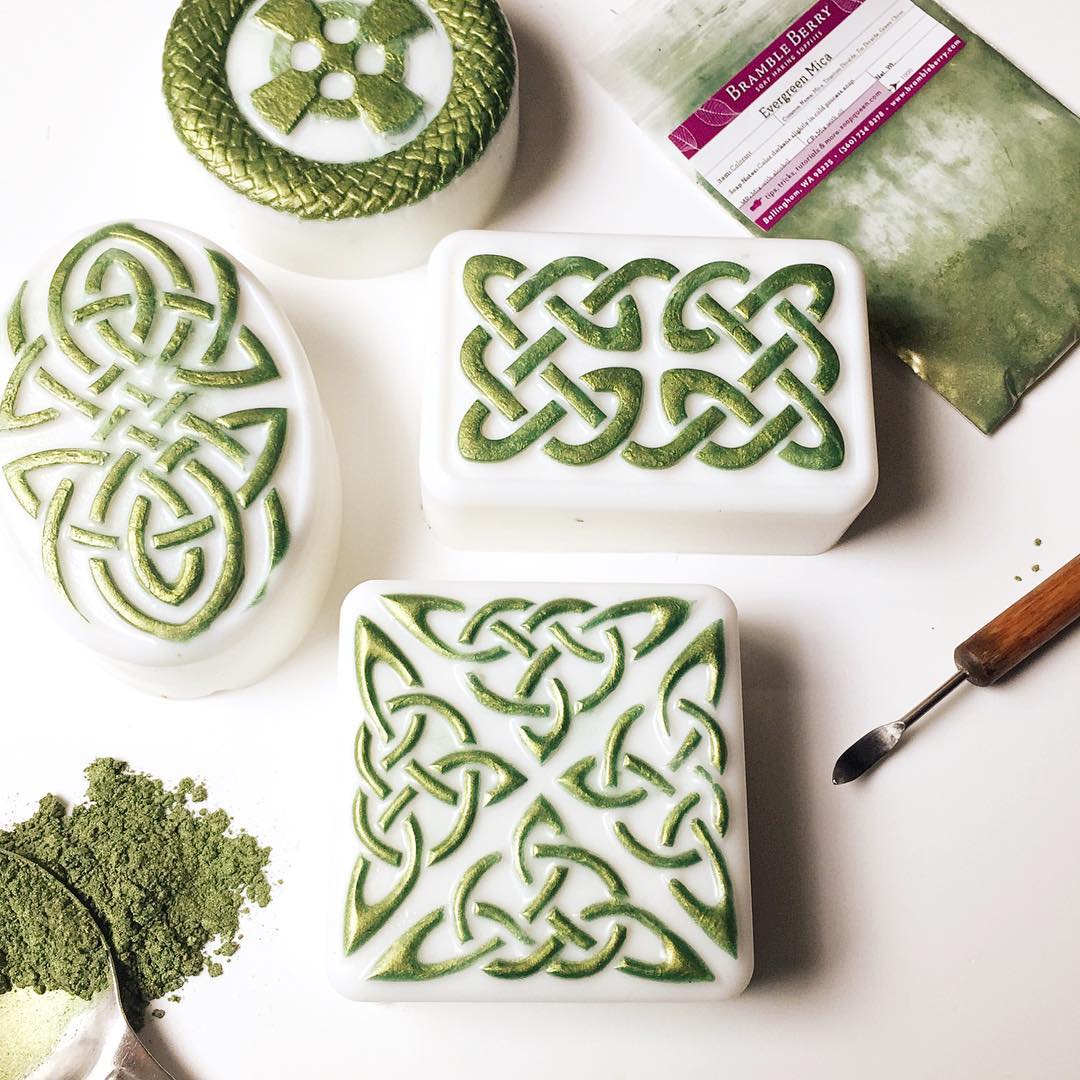 Evergreen Mica also works great in cold process soap. Below is a cold process spin swirl using Evergreen Mica, Kermit Green Mica, Titanium Dioxide and Black Oxide in the 9 Bar Birchwood Mold. We are planning on making this project into a Soap Queen TV video.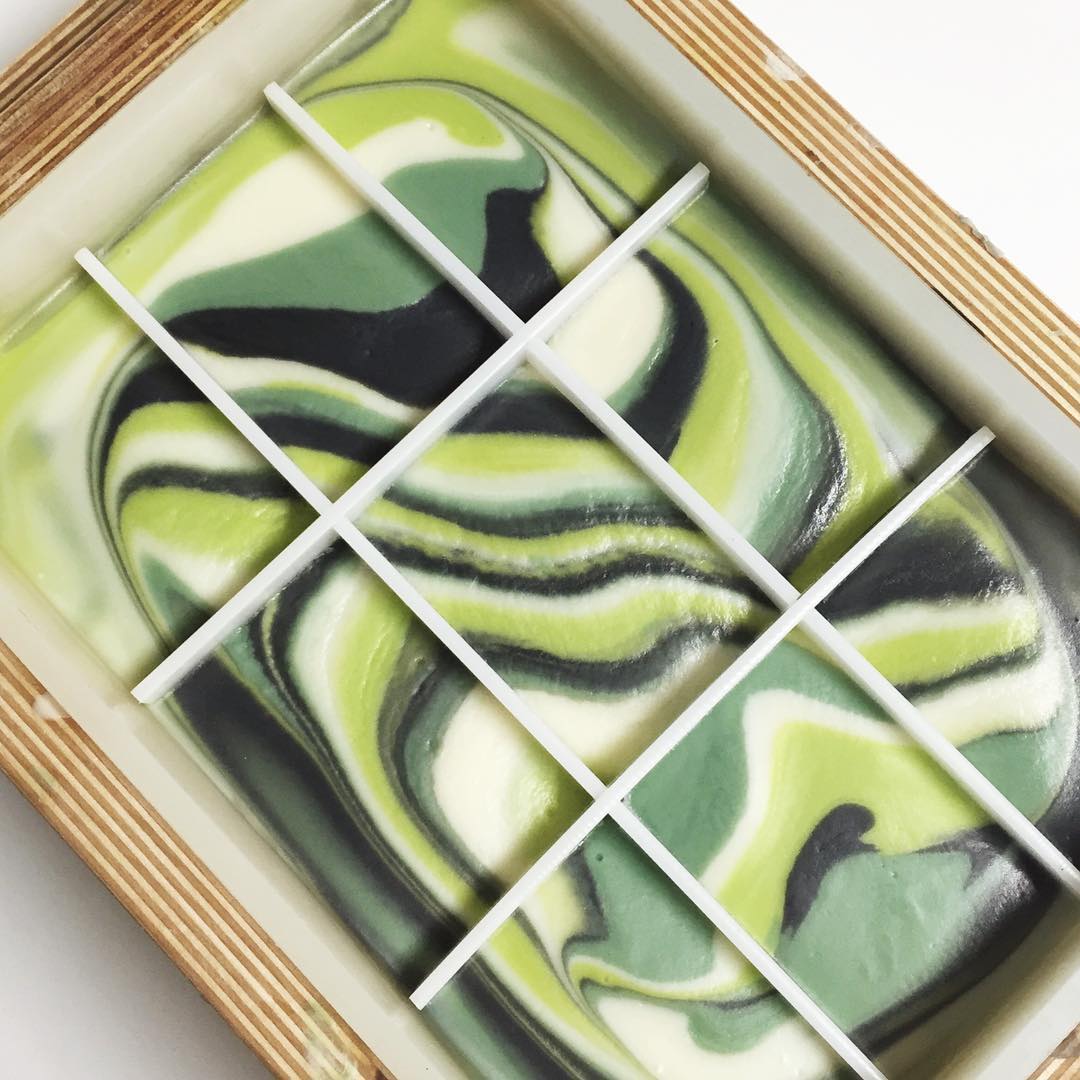 I hope you're having an awesome weekend.To keep up with soapy social media throughout the week, you can follow me on Twitter, Tumblr, Instagram, Pinterest, Vine and YouTube and Snapchat.  I'm Bramble-Berry on Snapchat. Don't forget to tag your soapy projects on Instagram with the hashtag #SoapShare and #PureSoapMaking so I can see what you're making! =)