Are you wondering where to go with your business? Are you looking for a breakthrough in your life? Have you ever wanted to mastermind with smart, savvy, experienced businesswomen? We've got the answers for you! I'm speaking at 2×4 Live along with three other dynamo, powerhouse business owners. 2×4 Live is two days, four mentors and one amazing weekend to take your business to the next level. Your four mastermind speakers and directors are me (hi!), Lela Barker from Lucky Break, Donna Marie from Indie Business Network and Kayla Fiorvanti from Selah Press. That's right; all four of us, in a room, for two days, speaking our hearts and truths from our experiences … with you.

The agenda is packed for maximum workshop value for you from all four of us. And bonus, 2×4 Live is set in beautiful Nashville, Tennessee at the historic Scarritt Bennett Center, a space where individuals and groups engage each other to achieve a more just world.
Ready to sign up for April 1 and 2, 2016 2×4 Live in sunny Nashville, TN? Early Bird Tickets are $297 + tax and we want you there. Tickets are limited to 40 people so reserve your spot now!
Rooms
Rooms are not included in your registration fee. Guest rooms with a single bed at Scarritt Bennett Center are available for only $50 (plus taxes) per night. The rooms are available on a first come, first serve basis. We highly recommend booking your room immediately as they are likely to sell out. http://scarrittbennett.us/meetings/guestrooms.aspx
Food
Lunch on Friday and Saturday is included in your registration fee. All other meals are on your own. Scarritt Bennett Center is on the edge of Vanderbilt campus. Within walking distance (1 block) is a Starbucks, Panera, Mellow Mushroom, Chipotle and Subway. The campus is 0.8 miles from the hipster foodie area known as Hillsboro Village.  Scarritt Bennett Center is 2.1 miles from downtown Nashville. http://www.visitmusiccity.com/maps/dtown.dining.pdf
Transportation
Scarritt Bennett is 9 miles from the (BNA) Nashville Airport. There is free parking available at Scarritt Bennett Center.
Entertainment in Nashville is a blast! You will not want to miss the opportunities to see the town, take in the local culture and enjoy some great music and food. Some favorites are below:
Grand Ole Opry http://www.opry.com
Ryman http://ryman.com
Blue Bird Cafe http://bluebirdcafe.com
The Listening Room Cafe http://www.listeningroomcafe.com
Country Music Hall of Fame http://countrymusichalloffame.org/
Johnny Cash Museum http://www.johnnycashmuseum.com/phone/index.html
George Jones Museum https://georgejonesmuseum.com
Parthenon http://www.nashville.gov/Parks-and-Recreation/Parthenon.aspx
Franklin http://visitfranklin.com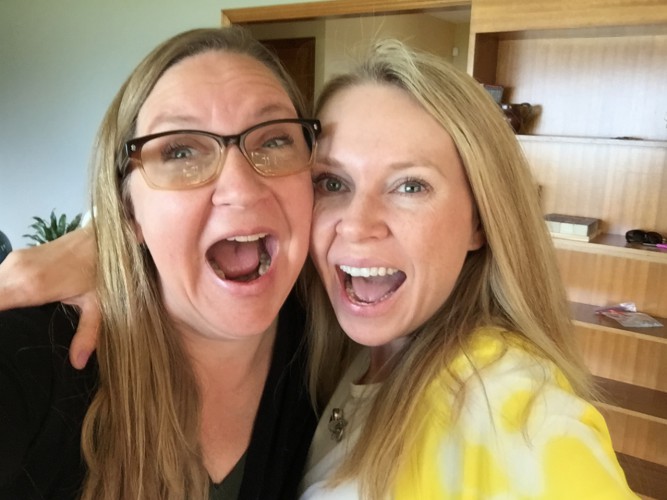 We are super excited to see you! =)
April 1: Day 1: Agenda (8:30 to 5:30)
8:30 – Check-in
9:00 – 10:00 – Welcome
10 to 10:40 -Introductions
10:40 to 10:50 – Break
10:50 to 12:30 – Panel Discussion
12:30 to 1:30 – Lunch Together
1:30 to 2:15 – Anne-Marie
2:15 to 3:00 – Donna Maria
3:00 to 3:10 – Break
3:10 to 3:55 – Kayla
3:55 to 4:40 – Lela presents
4:40 to 5:30 – Group Discussion
April 2: Day 2: Agenda (9 to 3)
9:00 to 9:30 Introduction to Topic Workshops
Break up into 4 small groups and work in your business with each leader. Anne-Marie, Donna Maria, Lela and Kayla will rotate into your group for a session.
9:30 to 10:15 – Session 1
10:15 to 11:00 – Session 2
11:00 to 11:45 – Session 3
11:45 to 12:30 – Session 4
12:30 to 1:30 – Lunch together
1:30 to 3: Action items, group sharing, and wrap up.
It's two jam-packed days of action-oriented discussion, masterminding and workshopping. We can't wait to meet you and mastermind with you. Tickets are limited. Sign up here today and get early bird pricing.