Happy Saturday! Yesterday the team and I spent the day filming Soap Queen TV videos. I know you all have been chomping at the bit for new videos, so the wait is almost over. =) If I could, I would film and post a new video every week, but the videos take a lot of time to test, prep and film. Thanks for being so patient! I will be posting some photos and videos from the shoot tomorrow.
Next week, be on the lookout for projects that make great wedding favors. If you missed the first tutorial, check out the Wedding Favor Cold Process Soap Tutorial here. In addition, a collection of packaging items are 15% off until March 18th with the code: WEDFAV. Click here to see all the sale items. 
Left to right, clockwise:
Instagram:
It's so fun to watch the Bramble Berry team expand their soaping skills. Haley, who works in the office (meet her here!), created this beautiful cold process soap with mica painting. She has only made about five batches of cold process soap. Obviously, she is a natural! To create these colors, Haley used Plum Dusk Mica, Radiant Plum Colorant and Ultramarine Lavender Pigment.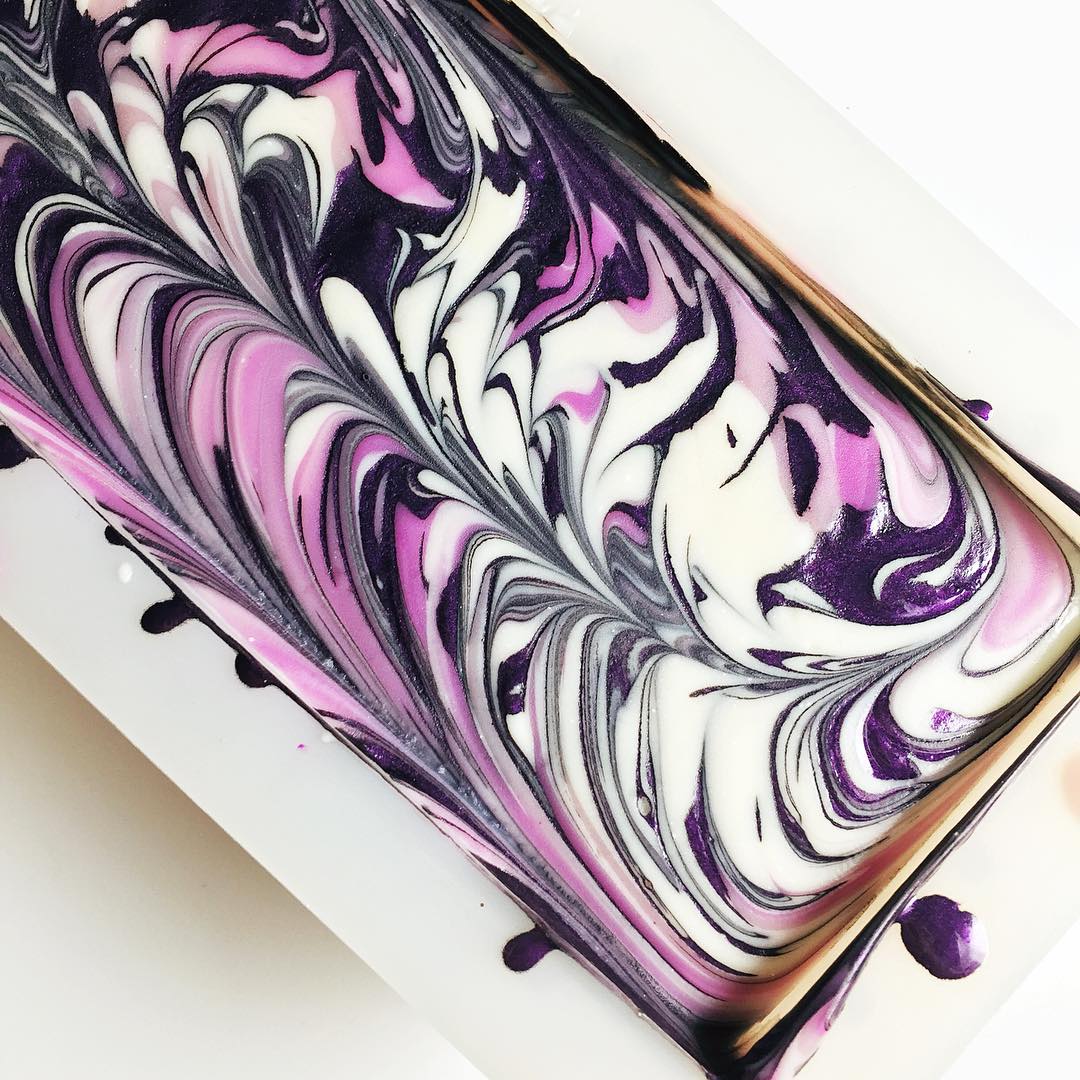 This layered melt and pour soap took a while to complete, but I think my patience paid off. Melt and pour layers require extra time to cool and harden before pouring. If you'd like to learn more about melt and pour layers, check out this Soap Queen TV video.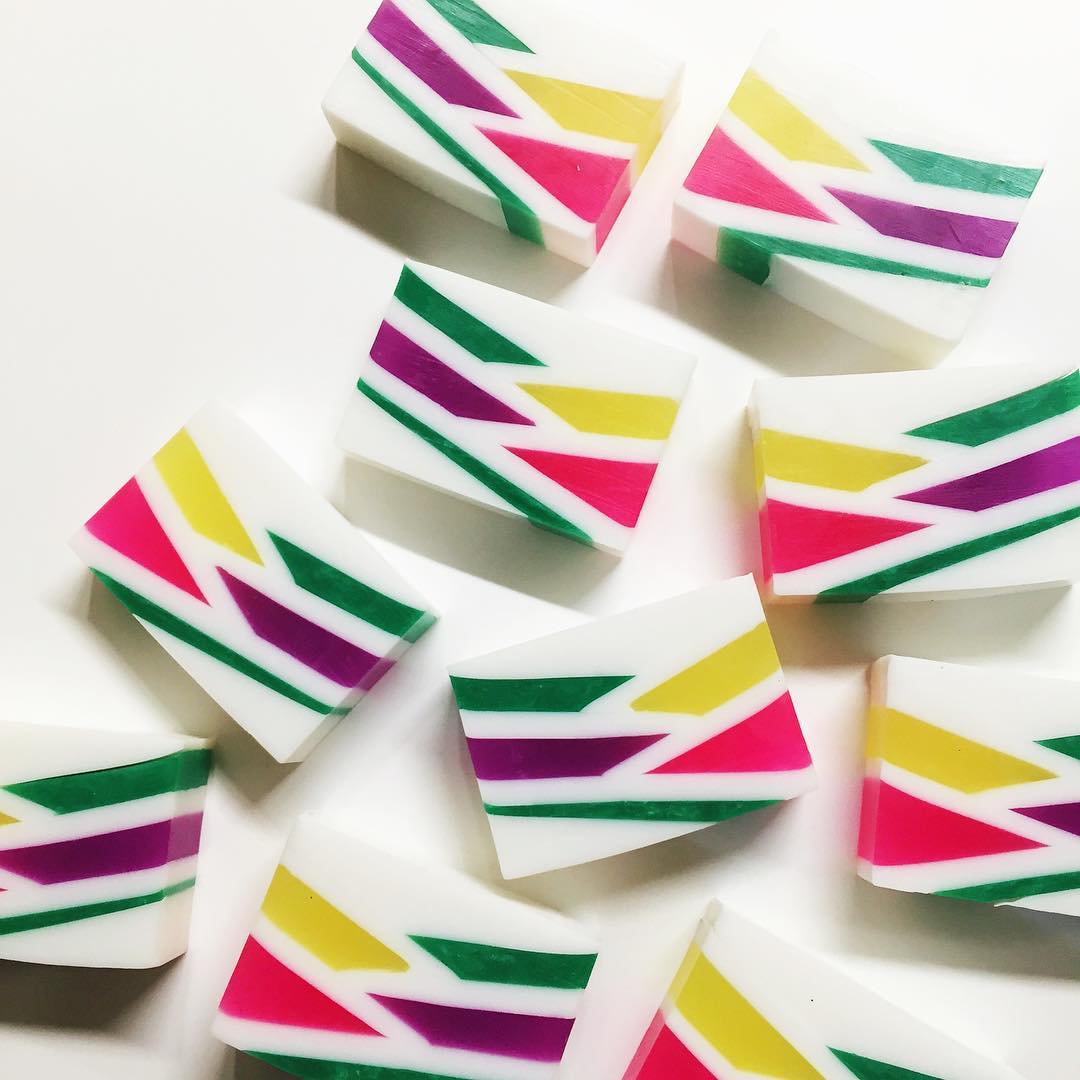 I hope you're having an awesome weekend. To keep up with soapy social media throughout the week, you can follow me on Twitter, Tumblr, Instagram, Pinterest, Vine and YouTube and Snapchat.  I'm Bramble-Berry on Snapchat. Don't forget to tag your soapy projects on Instagram with the hashtag #SoapShare and #PureSoapMaking so I can see what you're making! =)