Even though it's still cold in some parts of the country (and rainy here in Washington state), wedding season will be here before you know it. For the next couple weeks, the blog will feature DIY wedding ideas, including the Cold Process Soap Wedding Favor Tutorial + Free Printable. It has a soft pink color from Electric Bubble Gum Colorant, shimmer from Gold Sparkle Mica and a floral scent from Lily of the Valley Cybilla Fragrance Oil. The recipe makes 72 bars, which can be used as gifts or favors.
As a bonus, a variety of packaging materials are 15% off until March 18th with the code: WEDFAV. Sale items include clear soap boxes, candle tins, perfume bottles and more. Click here to see all the sale items. You're sure to find something to package your favors and give them a finishing touch. 
If you're making favors for a wedding that's happening soon, melt and pour is a great option. It's ready to use once it's cool and hard. The Chicks and Bunnies Melt and Pour Soap is perfect for a spring wedding. It's made in the limited edition Chicks and Bunnies Silicone Mold. The bars look just like classic Easter treats. They feature green, pink and yellow hues and a crisp scent from Green Fig Fragrance Oil.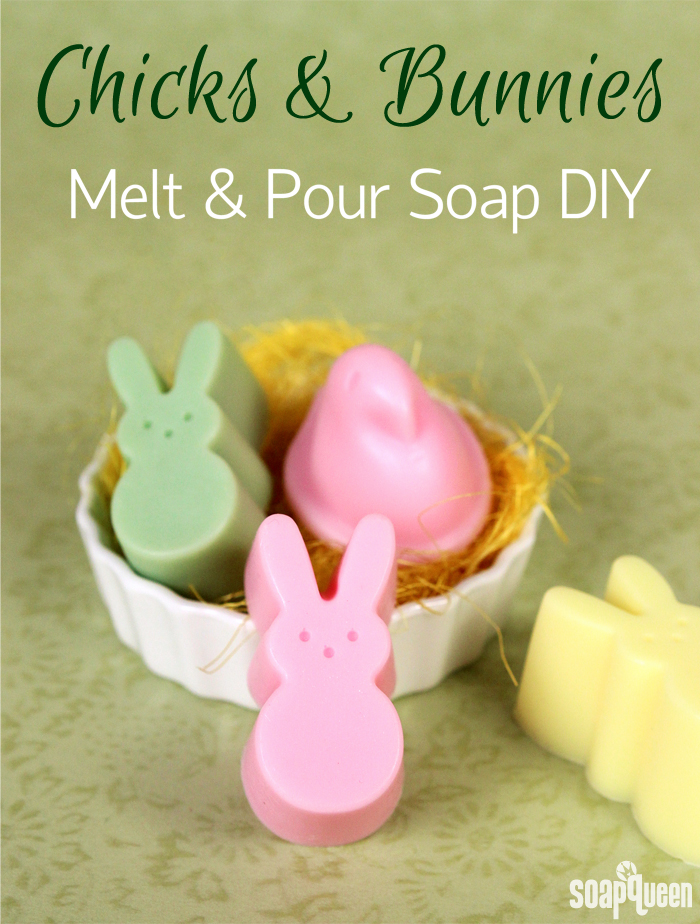 If you prefer natural favors, my new book, Pure Soapmaking, features cold process recipes made with natural colorants and essential oils. I recently got to talk about the process of writing the book and sign copies for people. It was so exciting to meet everyone and talk soap at Village Books, a local bookstore in Bellingham, WA. Thanks so much to everyone who came to the signing. Learn more about the event in the Pure Soapmaking Book Signing and Author Talk.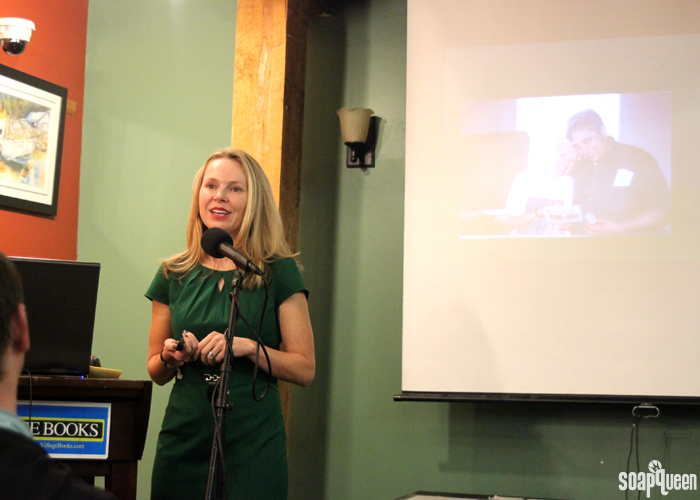 Whatever favor you make, it's important to use fresh ingredients. If an oil past its shelf life is used in cold process soap, it can cause rancidity. Rancidity, also called Dreaded Orange Spots (DOS), discolors the soap and gives it an unpleasant smell. Products made with water, like lotion, can also grow mold and bacteria without a preservative. Click through the Shelf Life of Bath Products to learn more, including the difference between mold and rancidity.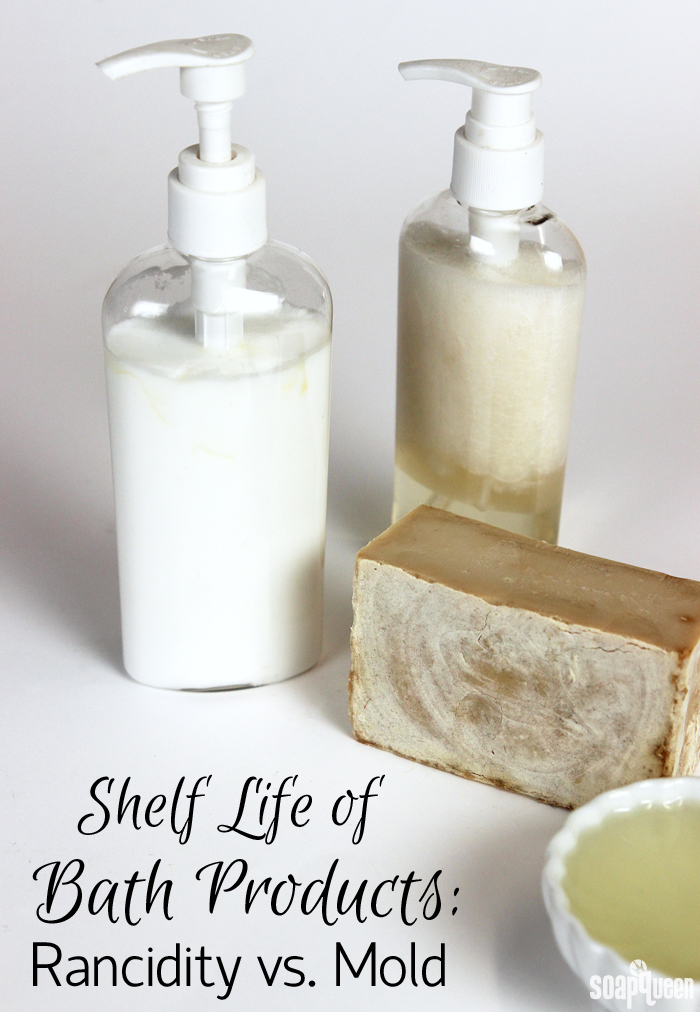 We love sharing tips on the blog, but we also love hearing yours. To celebrate the release of Pure Soapmaking, we're giving away a signed copy of the book and a $50 Bramble Berry gift certificate to one winner. Two runner up winners will get a $25 gift certificate. To enter, comment on the Share Your Favorite Soaping Tip Contest post. Share a tip on the Contest Blog Post about soap, lotion, set up, clean up – whatever you like. The contest ends on Wednesday, March 9th at noon PST.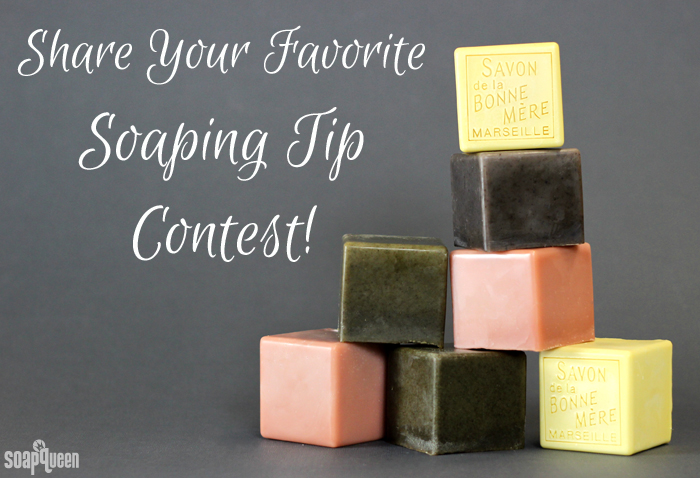 We also love seeing the soaps you create, like these gorgeous bars by Kokopelli Bath Co. Their Just Beachy Soap, scented with Crisp Cotton Fragrance Oil, is this week's Facebook Photo of the Week winner.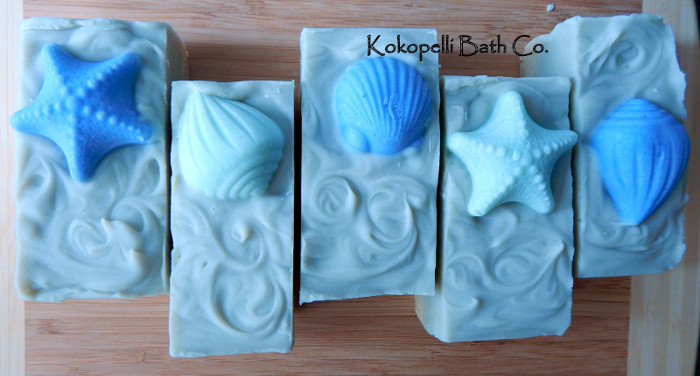 Kokopelli's soap screams summer. The blue swirls on top look like ocean waves, and the seashells are a beautiful finishing touch. It's so lovely. For more beachy inspiration, check out the Pink Sea Salt Beach Spray + Hairstyle Tutorial. In the Shimmering Sea Salt Scrub Recipe, Dead Sea salt exfoliates and leaves the skin feeling fresh.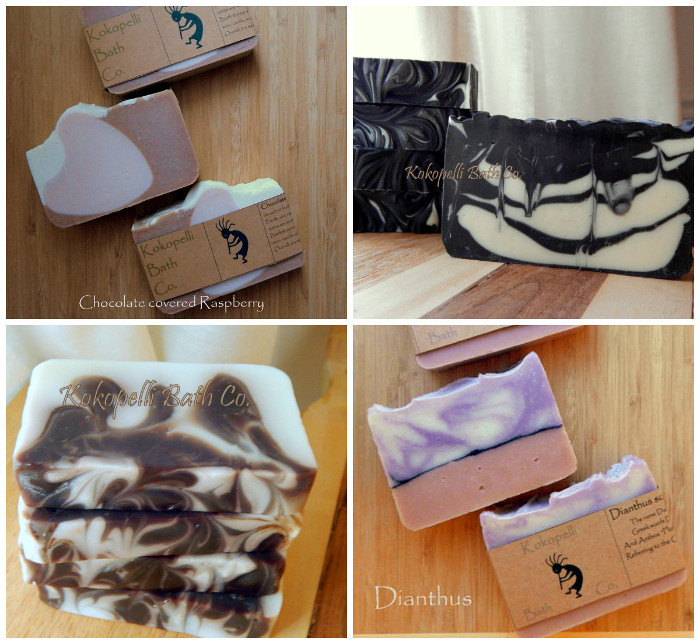 Above (clockwise, top left) are Kokopelli's Chocolate Covered Raspberry Soap, black and white swirl soap, Dianthus Soap and Blueberry Cheesecake Soap. For more pretty black and white contrast, check out the Charcoal and Cedar Beer Cold Process Soap Tutorial. The Minty Clay Melt and Pour Tutorial has great contrast as well.
Find Kokopelli Bath Co.
On Facebook
On the web
This week's Instagram Photo of the Week features summer inspiration as well. The Beach Bars are made by Hydrangea Soap Co. The blue and white inside is perfect for the beachy theme. I love the shimmer on the top as well. See more of Hydrangea Soap Co.'s beautiful work on their Instagram page.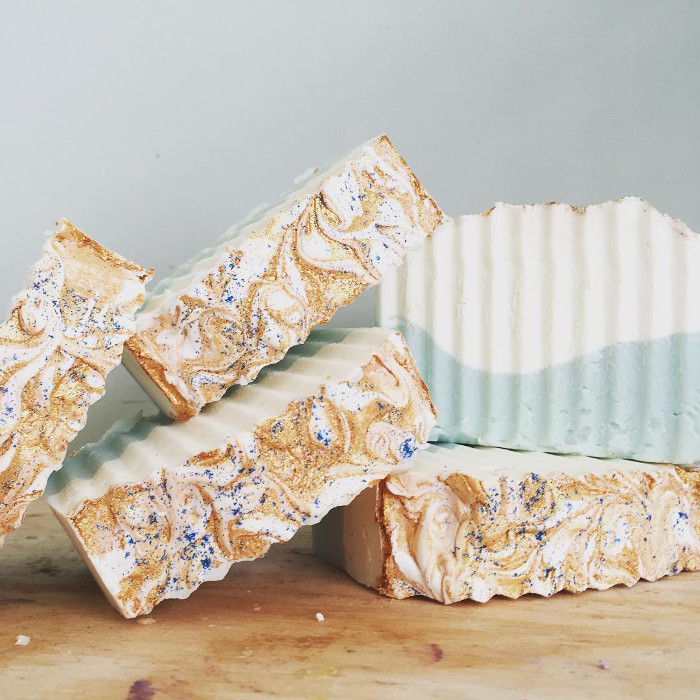 Post pictures of your crafty creations on the Facebook page each week for a chance to be featured on the Soap Queen blog and receive a sweet soapy package from Bramble Berry. Photos are chosen based on consensus from the Bramble Berry staff, so the best way to increase your chances of winning is to show us lots of photos!
To participate in the Instagram contest, hashtag your pictures with #soapshare. Each Friday, I will pick a photo on Instagram to be featured on the Bramble Berry Instagram account.
For those of you who have been featured on the blog, we now have an official "Featured on the Soap Queen" badge! You can include that badge on your website, blog, pictures, etc. To save the badge, click here. =)