To make wedding planning less stressful, the DIY projects shared this week are easy and fast. The DIY Argan and Jojoba Beard Oil only has a few ingredients and is ready to use right away. To moisturize beards, mustaches and the skin underneath, it has skin-loving oils like fractionated coconut oil, jojoba oil and argan oil. For an even faster project, you can use the Beard Oil Base. It makes a great groomsman gift.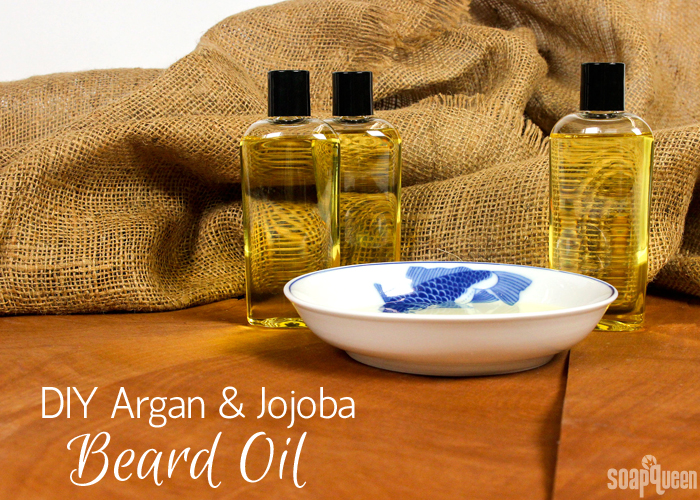 Soaking salts are another option wedding guests will love. The DIY Soaking Salt Wedding Favors double as a scrub. You can customize them any way you like. The tutorial includes Dead Sea salt scented with Sweet Pea Fragrance Oil and colored with Rose Gold Mica, as well as salt colored with King's Gold Mica and scented with Tobacco & Bay Leaf Fragrance Oil. Any leftovers can be used for a little relaxation before the big day.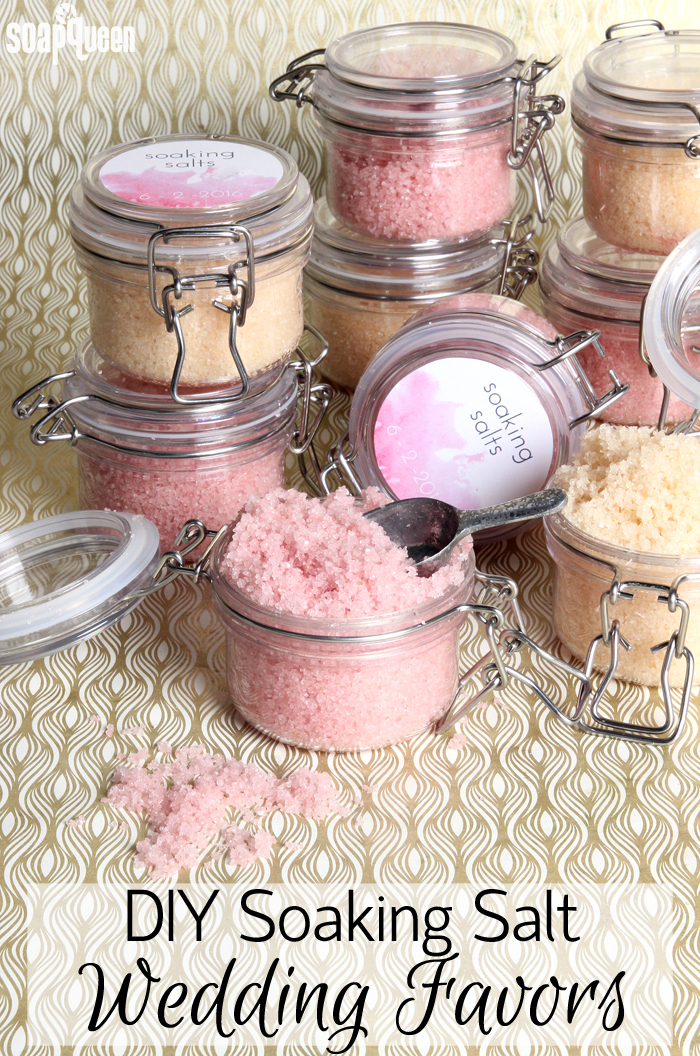 The Spring Inspired Bath and Beauty Projects post has more ideas for weddings or other spring events. It includes the Rosy Red Lip Gloss Tutorial. The gloss is colored with Rose Pearl Mica and Merlot Sparkle Mica, and leaves a rosy shine on the lips. For a fresh scent, it has Passionfruit Rose Fragrance and Flavor Oil. The post also features the Cranberry Sugar Scrub, which helps exfoliate away dry winter skin.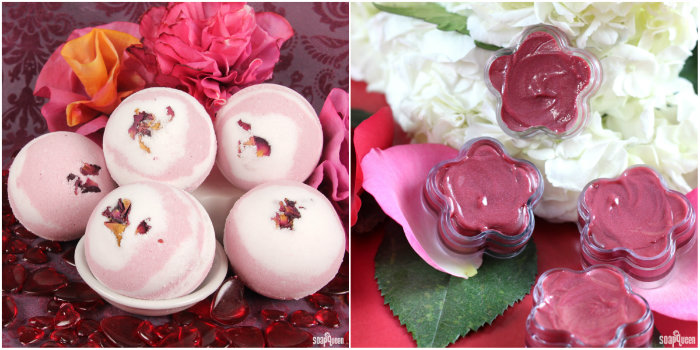 If you're making spring-inspired cold process soap, it's important to use fresh lye. Over time, lye can absorb moisture in the air and lose its effectiveness. That means the soap may not trace, or the batch will be soft. Expired lye can be grayish in color, form clumps and may not get as hot as fresh lye. Learn more in the Using Expired Lye in Cold Process Soapmaking post.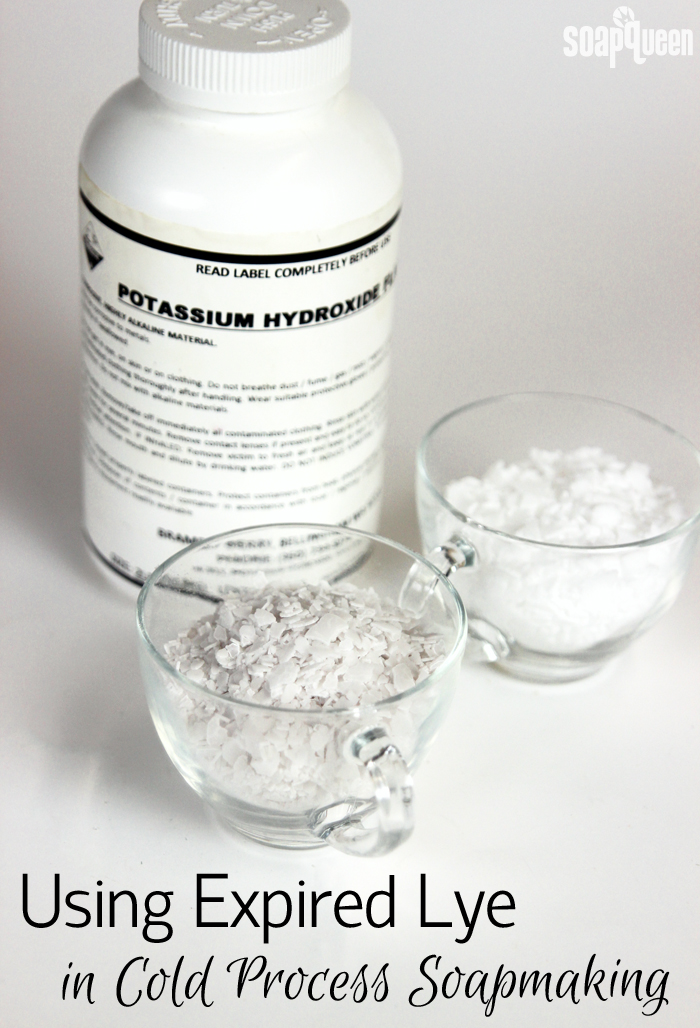 Buying products like lye in bulk can be more cost effective. If you own a small business, ingredients are considered direct costs. There are also labor costs and indirect costs, like rent and utilities. These are important to keep in mind when deciding how to price your products so you can make a profit. Learn more in the How to Calculate the Price of Your Products post.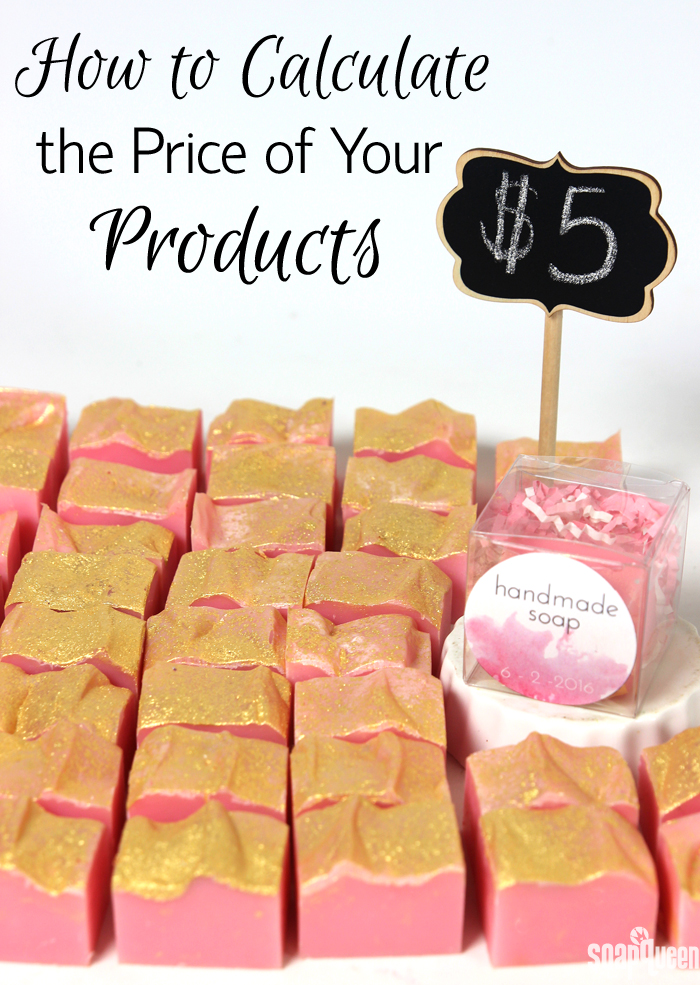 Eye-catching designs can help your soap stand out to customers online and at fairs. This week's Facebook Photo of the Week by Stone Creek Soaps is a great example of an eye-catching product. How cute are these chocolate covered blueberry soap cake wedding favors?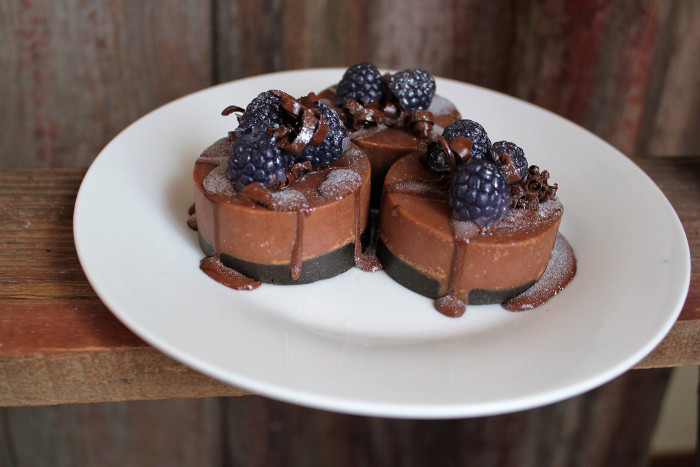 The detail work on the soap cakes is so amazing. The chocolate drizzle, curls, berries and sugar make the soap look just like a delicious dessert. It's the perfect treat for a wedding. For more food-inspired soap, check out the Sparkling Champagne Soap Cupcakes video. The Melt and Pour Soap Truffles look just like the real thing.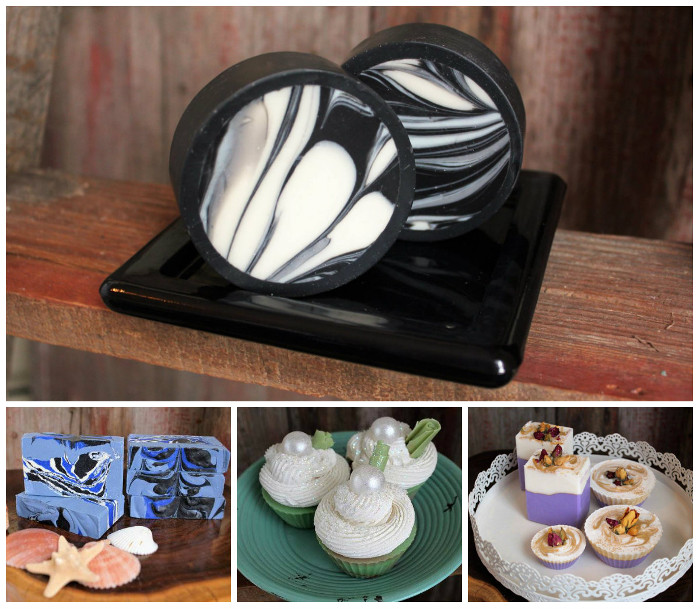 Above (clockwise, top) are Stone Creek's rimmed soap, lavender wedding favors, Party In My Cabana-Coconut and Lime Spritzer Cakes and Hanging 10 Salty Sea Air Soap. For more sea-inspired projects, click through the Mermaid Tail Cold Process Tutorial. The Mystic Mermaid Eye Shadow features teal, purple and green shades.
Find Stone Creek Soaps
On Facebook
On Etsy
This week's Instagram Photo of the Week is inspired by springtime in the Pacific Northwest. Boreal Folk apothecary made their gorgeous soap with wild plum blossoms. The wild flower and lavender soap is stunning; the swirl is very elegant. For more of their inspiring work, check out their Instagram page.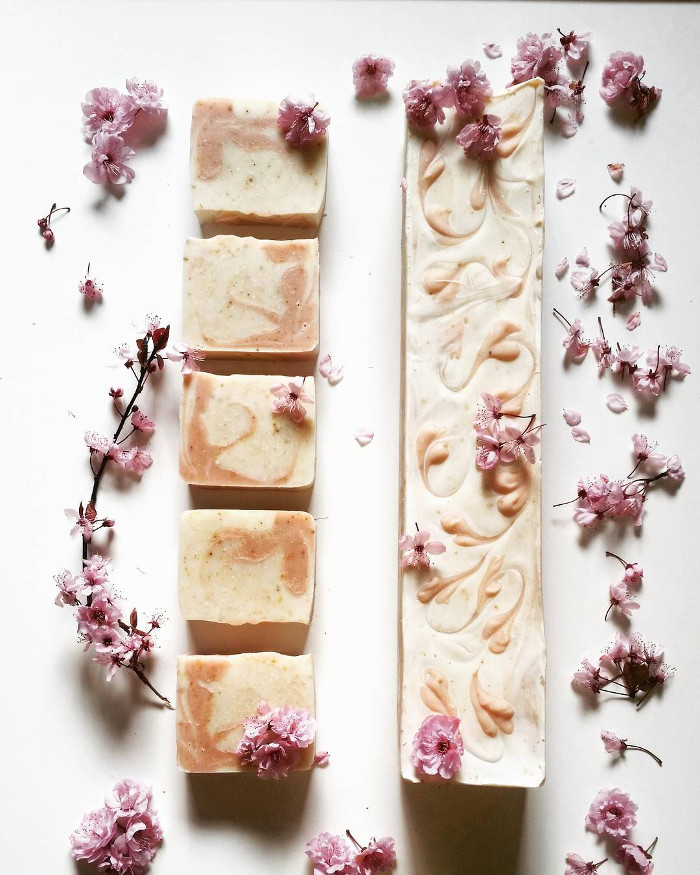 Post pictures of your crafty creations on the Facebook page each week for a chance to be featured on the Soap Queen blog and receive a sweet soapy package from Bramble Berry. Photos are chosen based on consensus from the Bramble Berry staff, so the best way to increase your chances of winning is to show us lots of photos!
To participate in the Instagram contest, hashtag your pictures with #soapshare. Each Friday, I will pick a photo on Instagram to be featured on the Bramble Berry Instagram account.
For those of you who have been featured on the blog, we now have an official "Featured on the Soap Queen" badge! You can include that badge on your website, blog, pictures, etc. To save the badge, click here. =)