Happy weekend everybody! Tomorrow is the first day of spring and I couldn't be happier about it. Now that Daylight Saving Time has passed, it's still light out at 7 p.m. It's nice to have a few extra hours in the day. The kiddos have been enjoying it as well. Long days means more time playing in the yard. Below, Lily came to visit the Bramble Berry warehouse to "help" ship packages. She is such a happy little girl, she wakes up everyday smiling. =)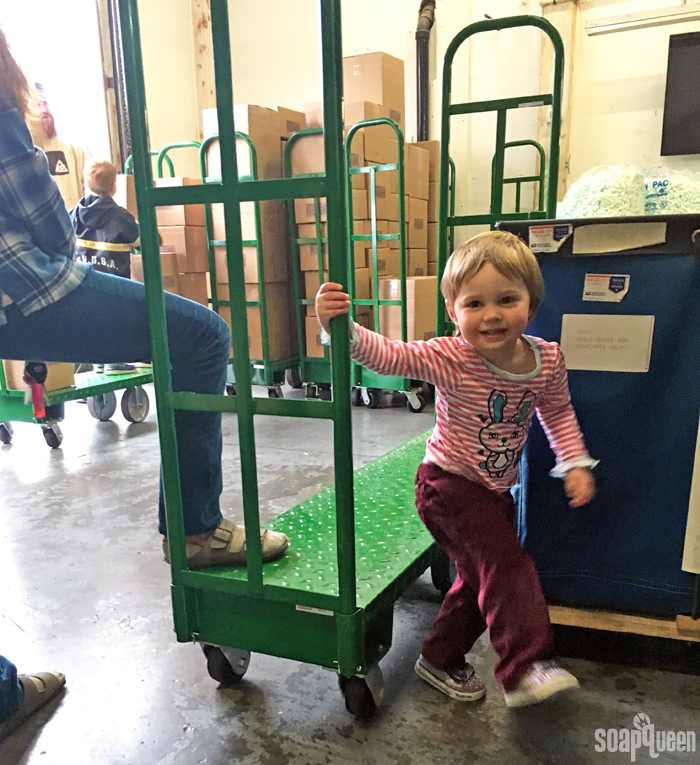 Here on the blog we have been focusing on spring projects and inspiration. Be on the lookout soon for projects featuring new spring fragrances! In the meantime, check out some of my favorite sources of inspiration on the web below.
Left to right: 
Instagram:
This blue ombre soap is made with Zippy Blue Pigment and titanium dioxide. If you want the tutorial, sign up for our Bramble Berry newsletter! It will be in the newsletter next week. =)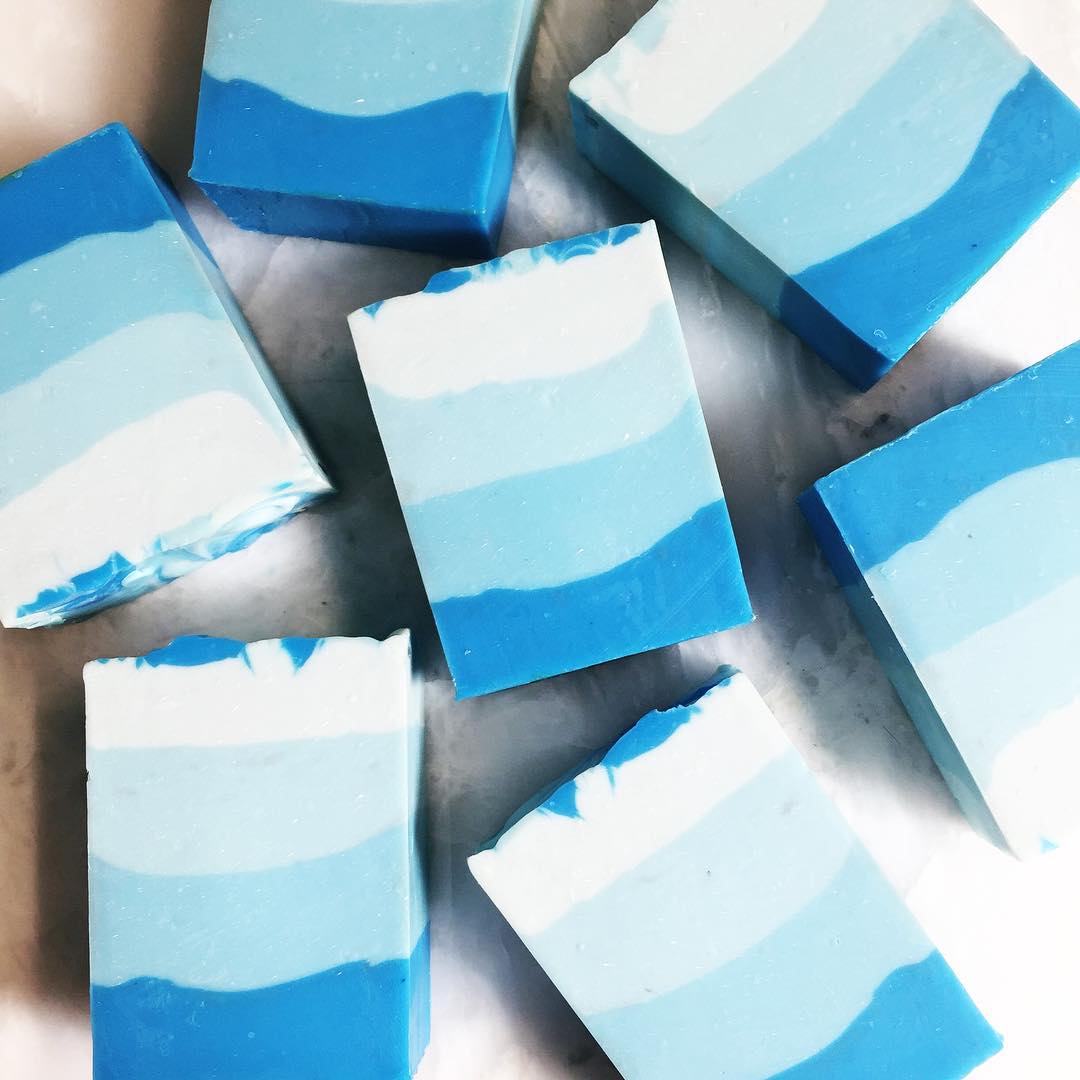 This week, I tackled the topic of how to price your products. It's a tricky process, but if you need a good place to start check out the How to Calculate the Price of Your Products blog post.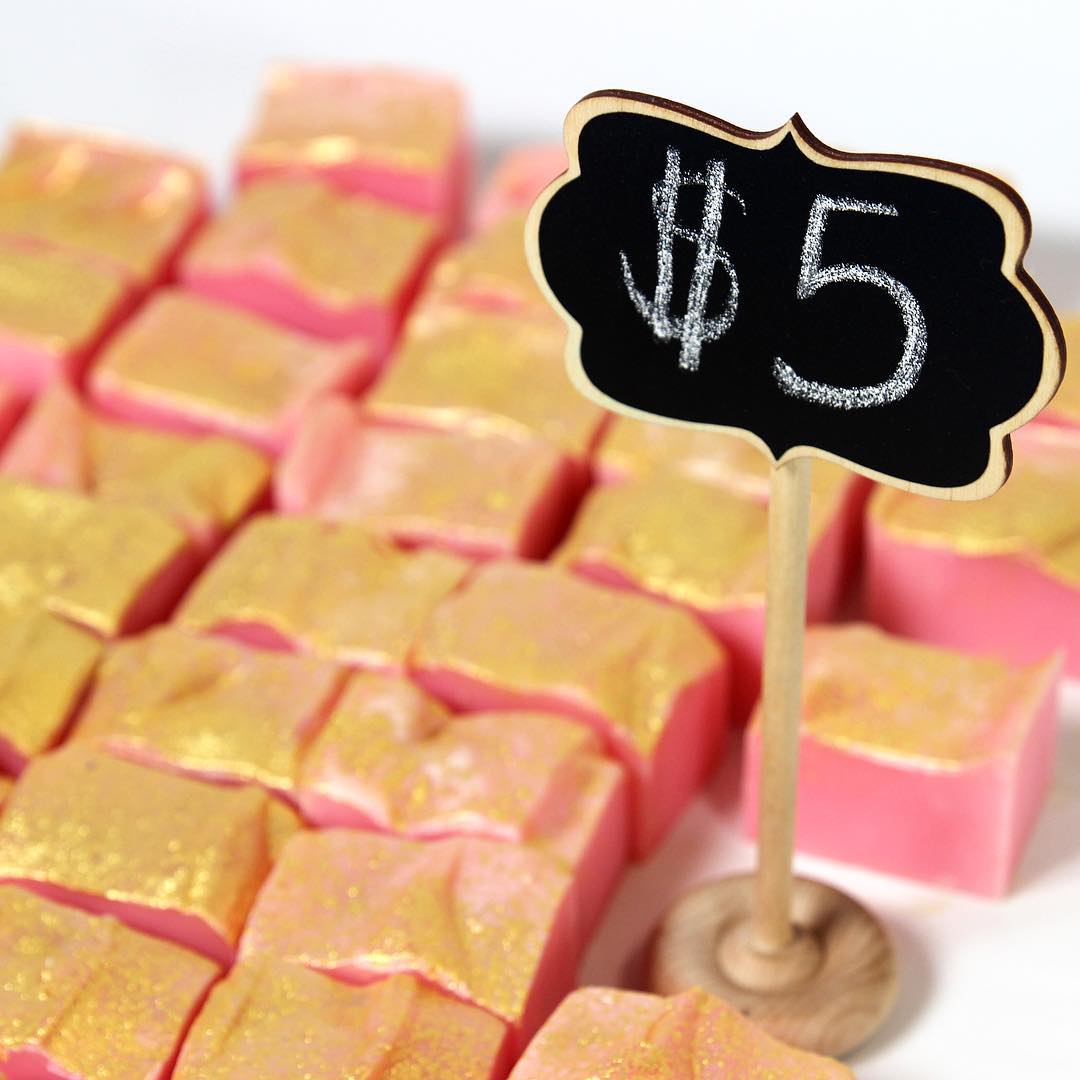 Happy weekend! To keep up with soapy social media throughout the week, you can follow me on Twitter, Tumblr, Instagram, Pinterest, Vine, Katch, YouTube and Snapchat.  I'm Bramble-Berry on Snapchat. Don't forget to tag your soapy projects on Instagram with the hashtag #SoapShare and #PureSoapmaking so I can see what you're making! =)