Happy Saturday! Today is a low key day with the family, including lots of reading books about St. Patrick's Day, doing art projects, and playing in the backyard (weather permitting). This weekend I'm also spending any spare time reading over my scripts for Soap Queen TV. The team and I will be filming three full-length videos and one shorter video demonstrating the new Multi-Pour Tool for 10″ Silicone Loaf. The full-length videos include a recipe for shaving cold process soap and the spin swirl shown below. I can't wait to share it with you. =)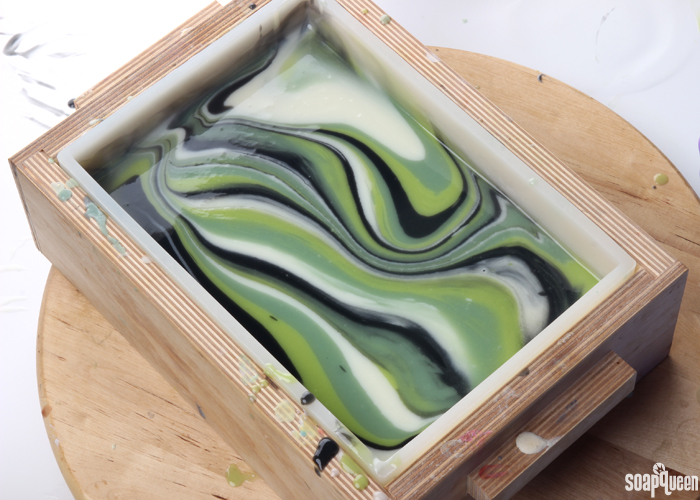 In the meantime, I've been inspired and busy on social media; check out my favorite pins, tweets and 'grams below!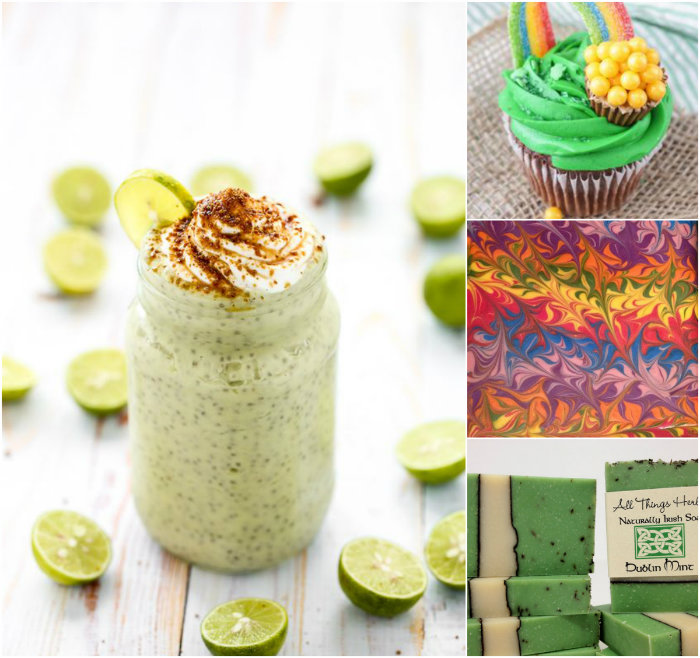 Left to right, clockwise:
Instagram:
The soap below was made using a patterned silicone mat cut to fit the bottom of the 9 Bar Birchwood Mold. These mats will be available soon, and can be cut to fit just about any size mold. =)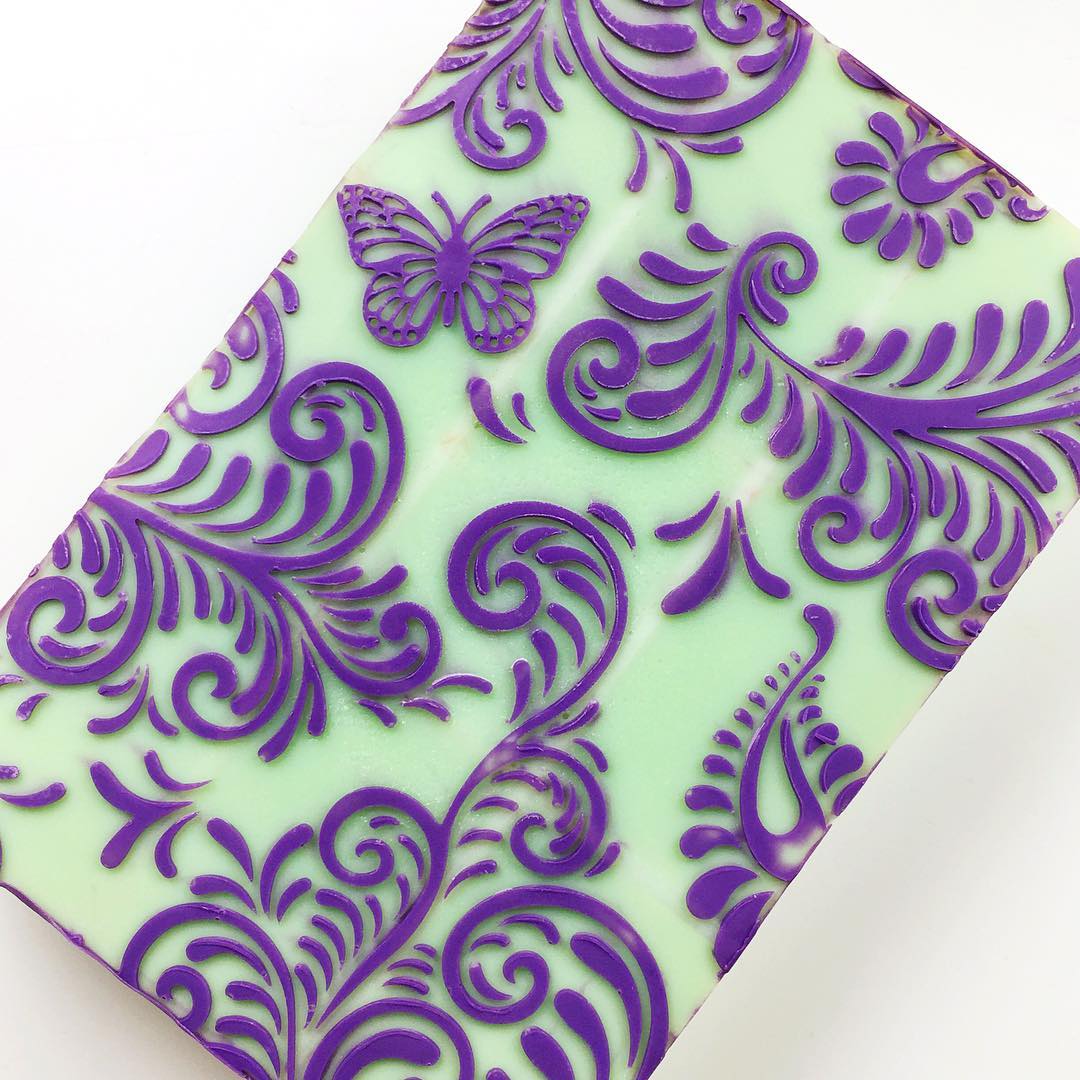 It's so exciting to see my Pure Soapmaking book being read all over the world. Below, it made it all the way to Moscow! That world-traveling book is dream come true.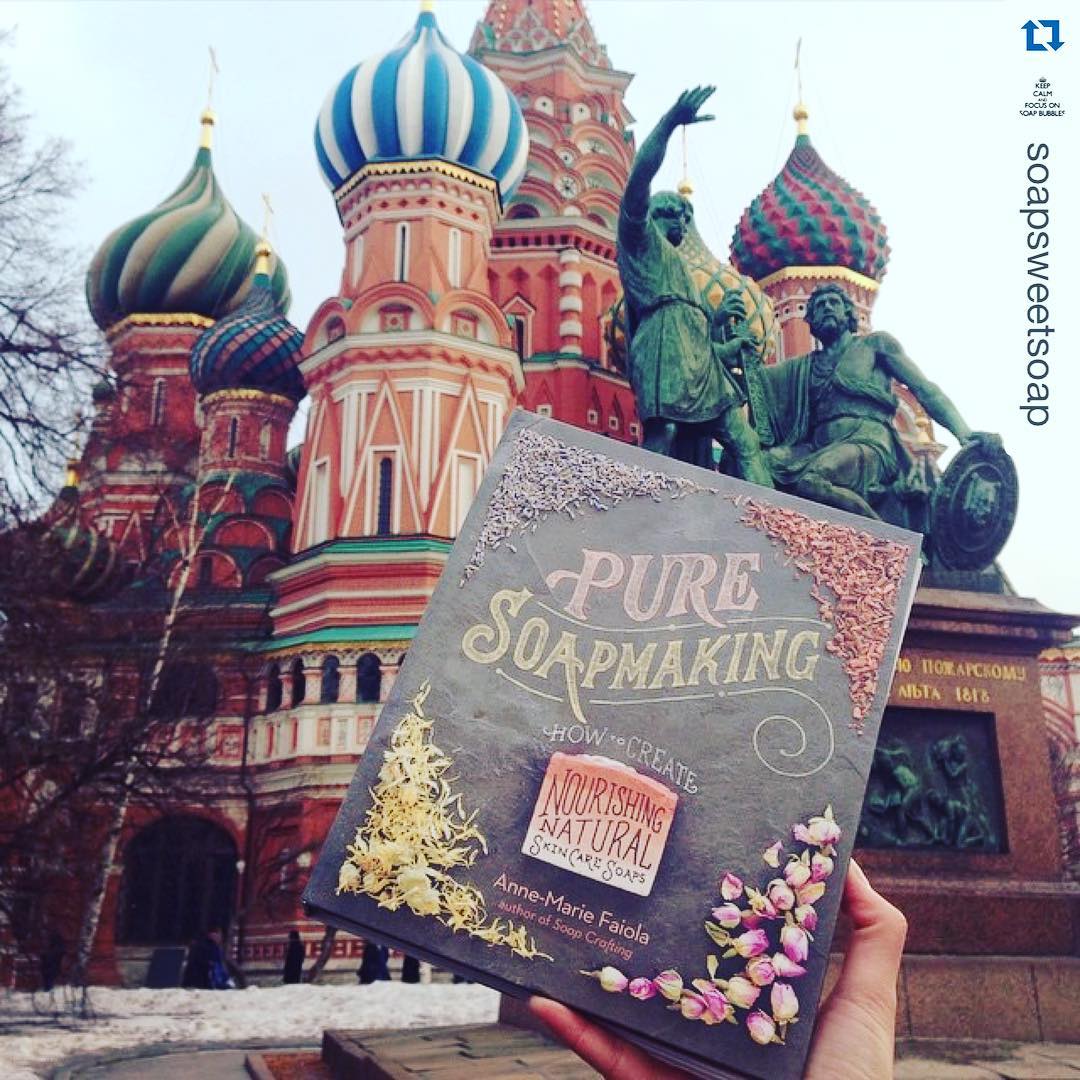 Twitter:

I hope you're having an awesome weekend. To keep up with soapy social media throughout the week, you can follow me on Twitter, Tumblr, Instagram, Pinterest, Vine and YouTube and Snapchat.  I'm Bramble-Berry on Snapchat. Don't forget to tag your soapy projects on Instagram with the hashtag #SoapShare and #PureSoapMaking so I can see what you're making! =)