Happy Saturday! Today the family and I are getting ready for Easter Sunday tomorrow. It's a bit strange having Easter so early this year! My parents, brother, sister-in-law and niece are coming over for dinner and egg-dyeing. To dye our Easter eggs, we try to use LabColors, click here if you'd like to learn how. Can't wait for some quality family time. =) Below, Jamisen had a lot of fun exploring a local park. I can't believe how big he is getting.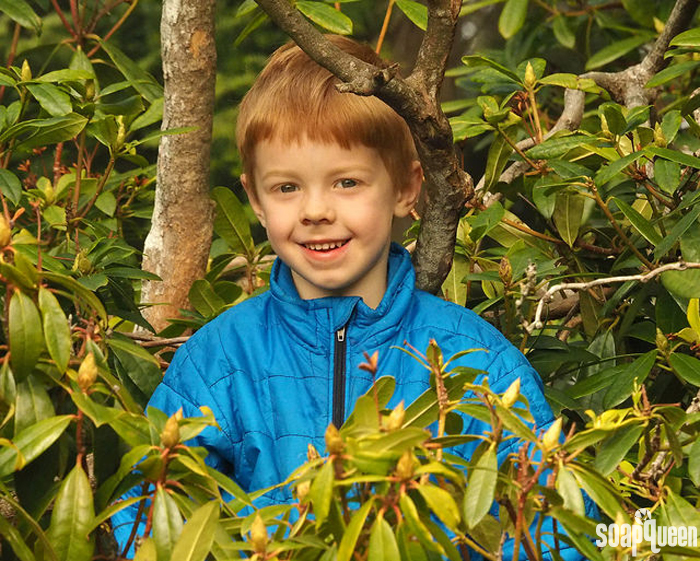 On the business front, I'm getting ready to attend the 2×4 Live Weekend in Nashville, Tennessee at the historic Scarritt Bennett Center. The workshop is April 1st and 2nd, and one ticket just opened up! Click here to learn more about the event, and snatch up the last ticket. It's gonna be a blast, I hope to see you there. =)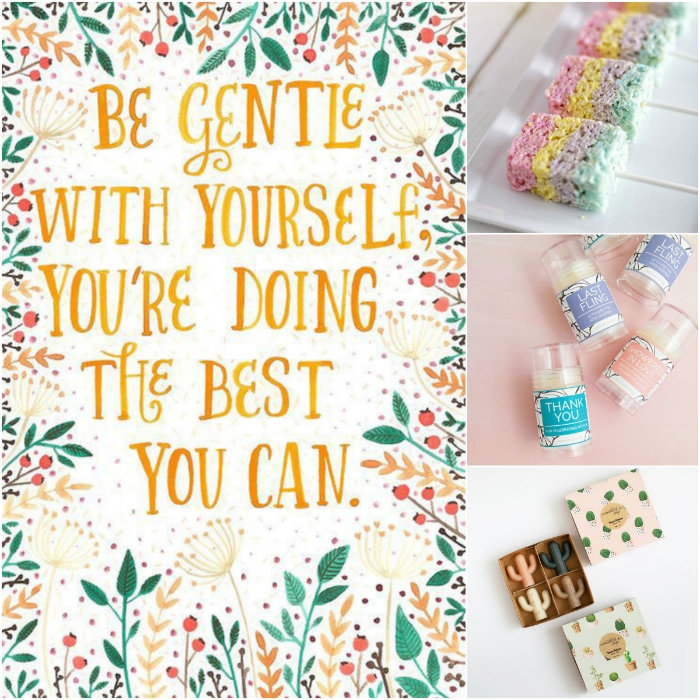 Left, clockwise: 
Instagram:
These lavender soaps colored with Ultramarine Lavender Pigment went through partial gel phase, which is what caused the "circle" in the center of the soap. If you'd like to learn more about gel phase and how to avoid partial gel phase, check out this blog post.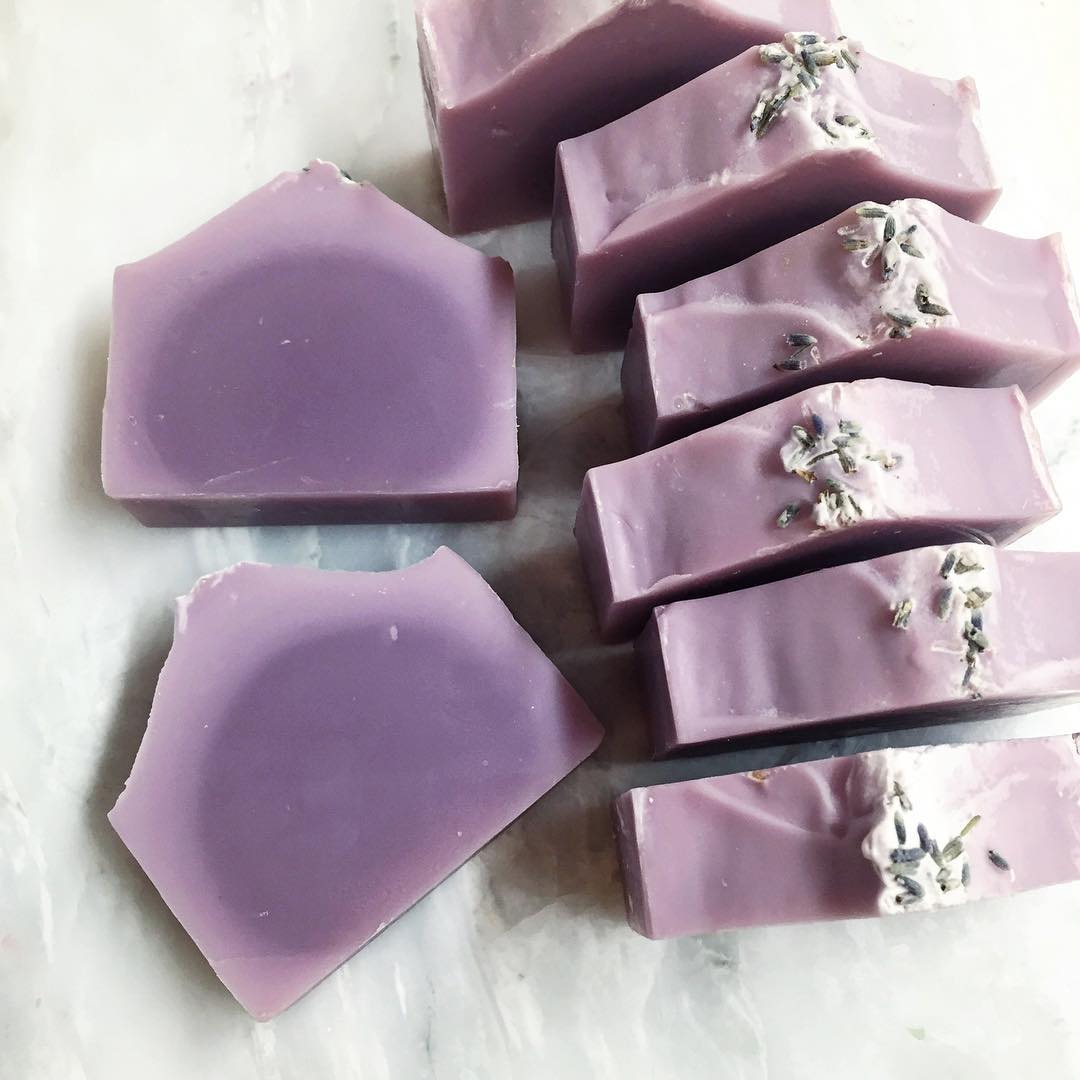 It's so amazing to see soapers make recipes from my book, Pure Soapmaking. Below, Wild Poppy Soap Co. shared the recipes she has made. They have turned out so great!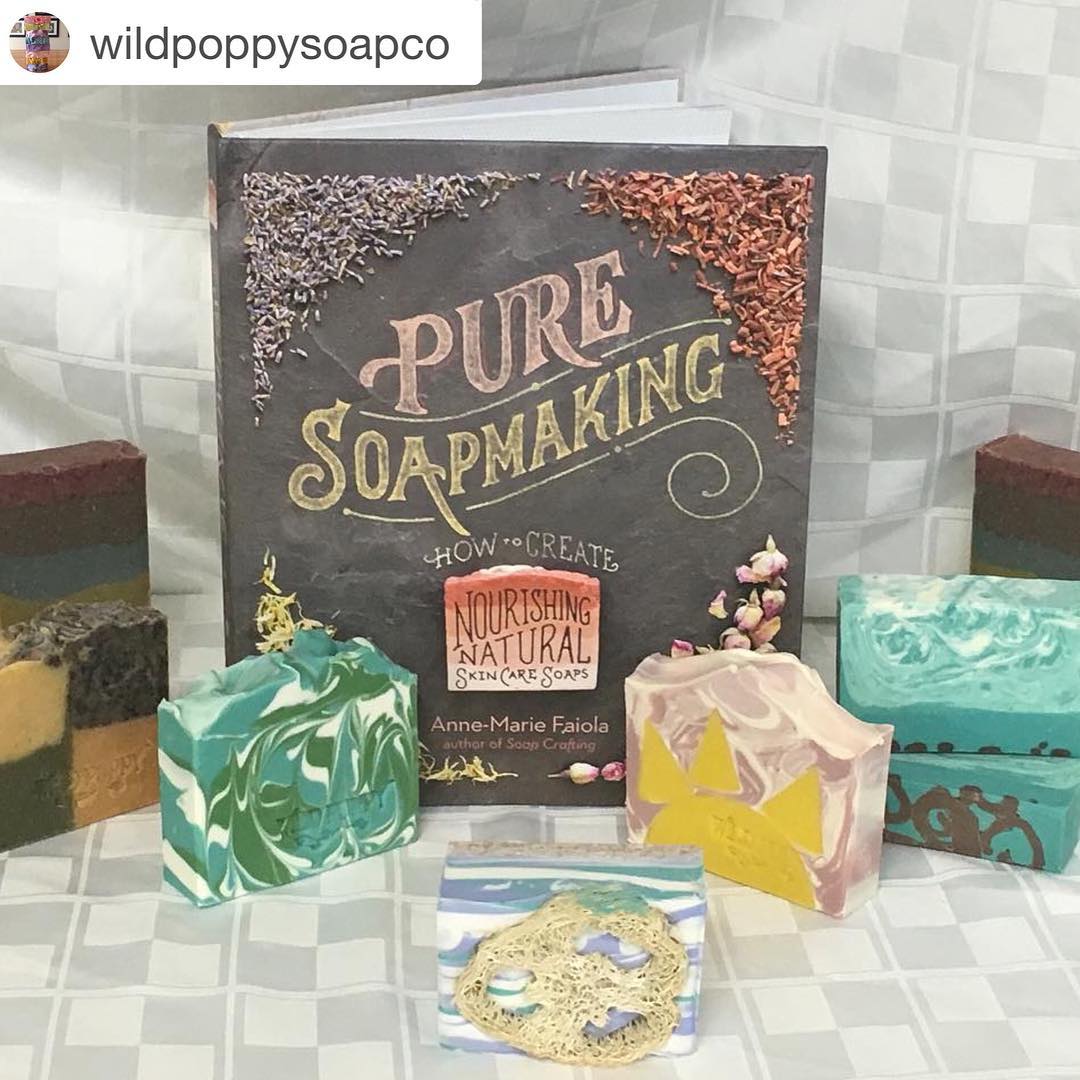 To keep up with soapy social media throughout the week, you can follow me on Twitter, Tumblr, Instagram, Pinterest, Vine, Katch, YouTube and Snapchat.  I'm Bramble-Berry on Snapchat. Don't forget to tag your soapy projects on Instagram with the hashtag #SoapShare and #PureSoapmaking so I can see what you're making! =)