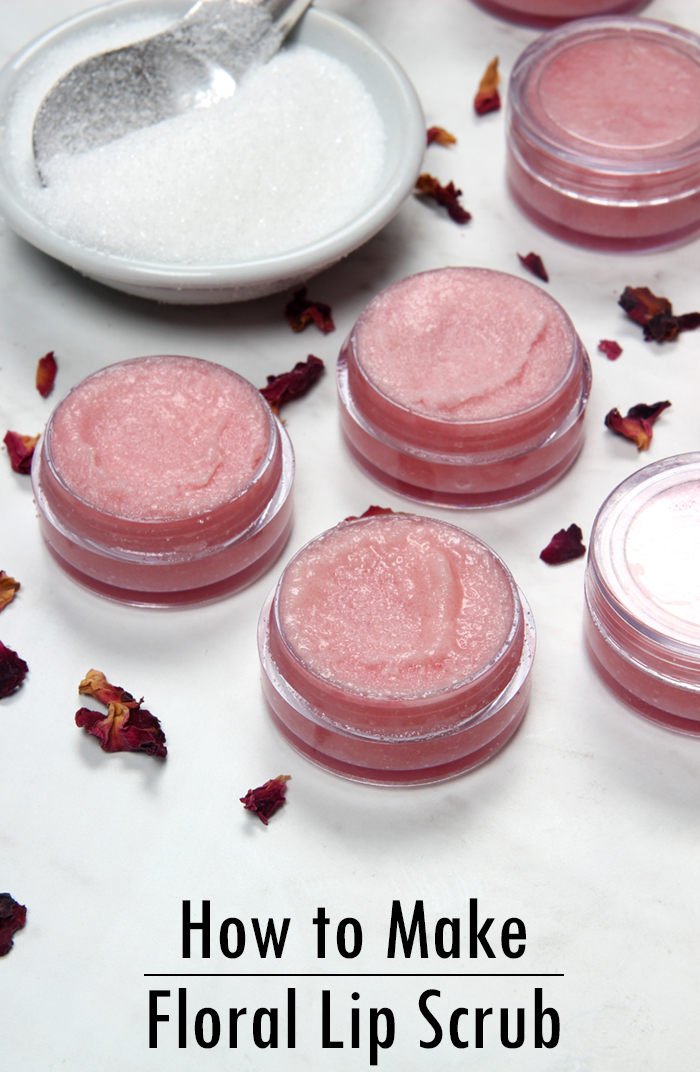 If winter left your lips dry and chapped, a scrub is a great way to restore them. Just like body scrubs, lip scrubs exfoliate away dry skin. Once the dry skin is removed, lip balm absorbs better. Granulated sugar is the perfect lip exfoliant because it's gentle but scrubby (and it tastes good if you happen to get some in your mouth).
This Floral Sugar Lip Scrub is a combination of coconut oil, cocoa butter, and rosehip seed oil to create a texture that's solid at room temperature. It's quite firm, but softens up when it comes in contact with skin. If you prefer a softer texture, decrease the amount of cocoa butter. A great way to test the formula is with the spoon trick. Rose Gold Mica adds a light pink hue, but does not transfer color to lips. Passionfruit Rose Fragrance and Flavor Oil gives a floral scent.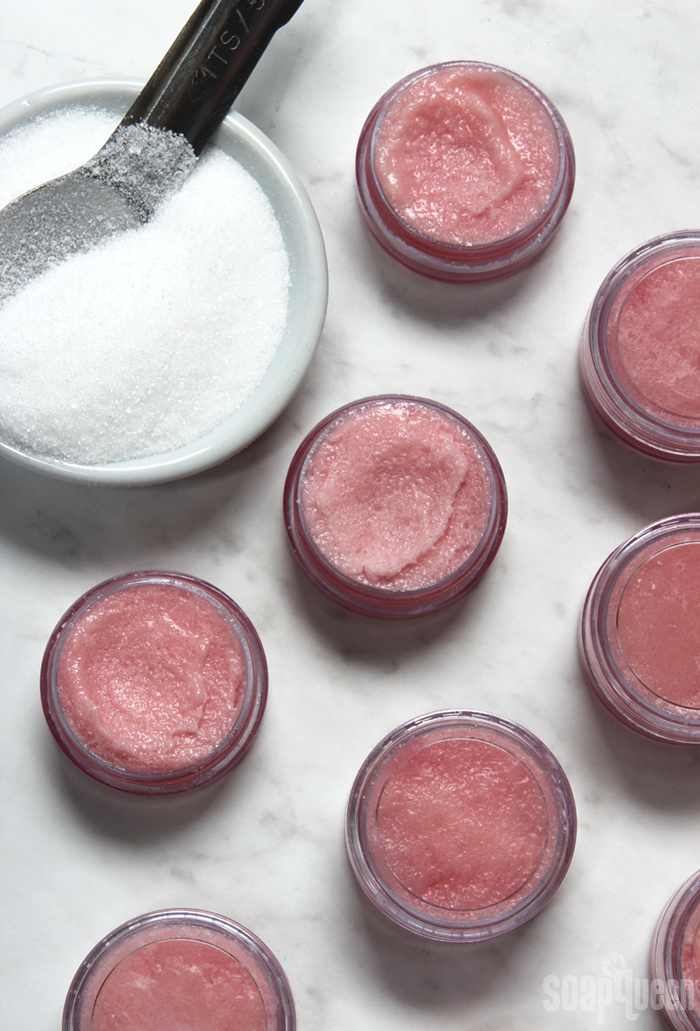 To use, apply the scrub to dry, clean lips and scrub away! Wipe or wash away any extra lip scrub on the lips. After using the scrub, apply your favorite lip balm to hydrate. This Kukui Nut Oil Lip Balm would be perfect. Depending on how high you fill each container, this recipe makes about 15 lip scrubs.