Handmade gifts are a special treat during the holidays. Giving someone a gift you worked hard on is a great feeling. Handmade gifts – especially cold process soap – do take time to prepare. That's why it's a good idea to get started now. If you need some ideas, there is plenty of Handmade Holiday Gift Inspiration to go around.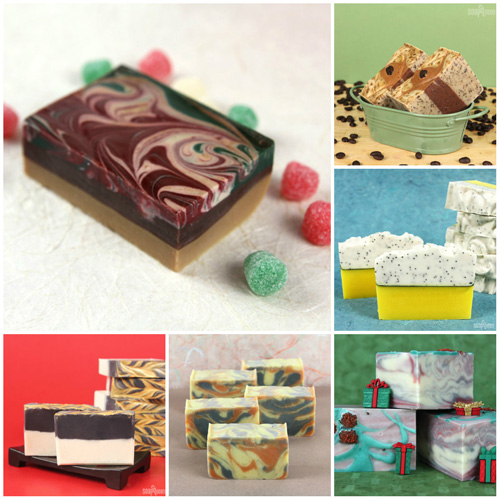 Stocking stufffers aren't just soap, think handmade lip balm too. This throwback episode of Soap Queen TV on How to Make Lip Balm from 2009, includes lip balm and lip stain recipes. It also shows you how to make small and large batches of lip balm.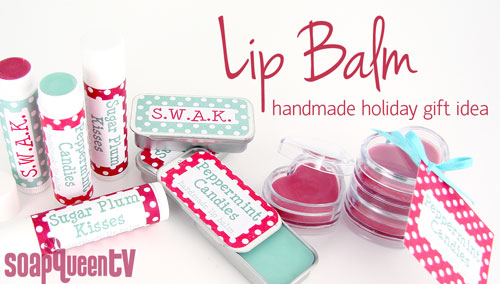 Bramble Berry also offers Handmade Holiday Kits to make your gift planning easier! You can create bath fizzies and melt and pour, or lotion and sugar scrub that your family and friends will love.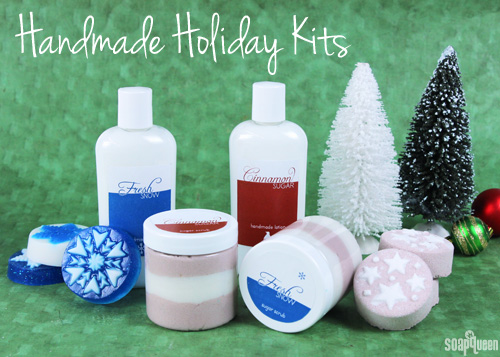 For holiday parties, what's better to bring than this pink Goat Cheese Beet Dip? It's full of garlic and goat cheese, and goes perfectly with vegetables. You can freeze your leftover fresh beets to use during the winter, or use canned beets.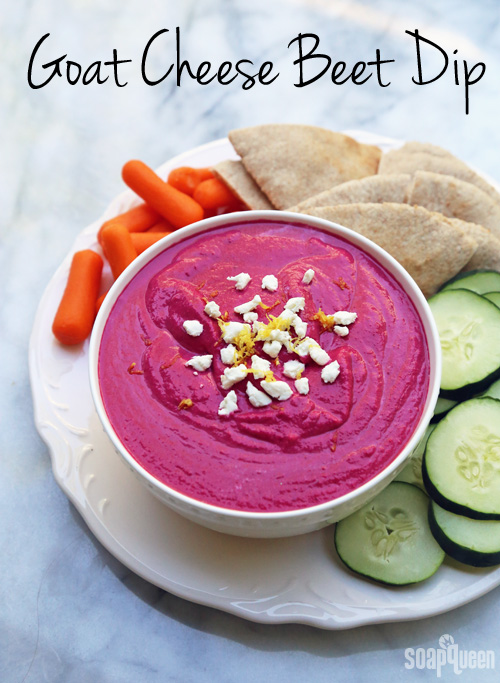 All that holiday planning can be tiring. One of my favorite ways to unwind is to curl up with a favorite book. Not only are books relaxing, some are full of solid business information, such as how to manage your time and how to lead a team. My Top 5 Favorite Business Books helped inspire me along the way and keep me on the right path today.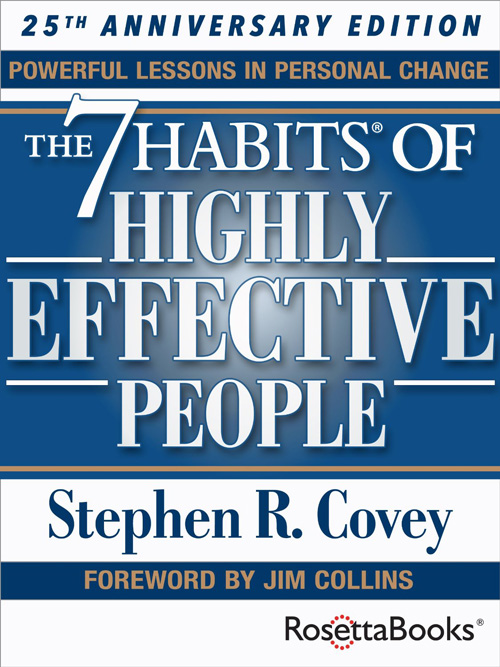 The soap shared on Bramble Berry's Facebook page is also inspirational, including this week's Facebook Photo of the Week by Melissa with 3 Sons Soapery. This cold process soap is called Cosmic Whirl, and it's scented with fresh and fruity Kumquat Fragrance Oil.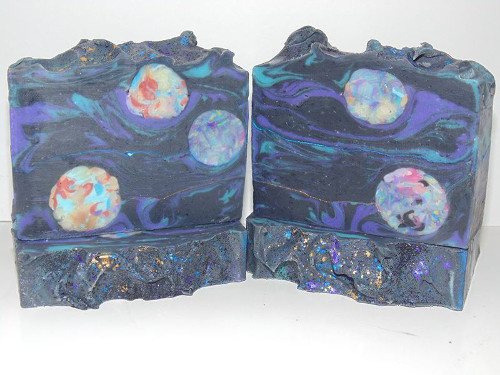 Colors really pop in this Cosmic Whirl soap. Purple and blue swirl on a deep black background, while embeds with pink, red and blue hues add some gorgeous detail. If you'd like to learn how to add embeds to your cold process soap, check out this Crisp Anjou Pear Embed Tutorial. Embeds also look great in melt and pour, as seen in the Rainbow Hearts Melt and Pour Tutorial.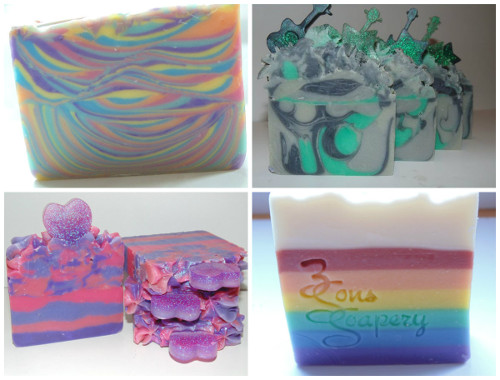 Above (clockwise, top left) are Melissa's Technicolor Dream Soap, Rock God Soap, Rainbow Soap, and Drama Queen Soap. If you'd like to make soap with colorful layers, check out this Rose Garden Cold Process Soap Tutorial. Layers also look great in candles. Check out this Orange Blossom Layered Candle Tutorial + Candle Tips.
Find 3 Sons Soapery
On Etsy
On Facebook
Post pictures of your crafty creations on the Facebook page each week for a chance to be featured on the Soap Queen blog and receive a sweet soapy package from Bramble Berry. Photos are chosen based on consensus from the Bramble Berry staff, so the best way to increase your chances of winning is to show us lots of photos!