I'm on a mission to use all the vegetables in my garden. I hate seeing food go to waste, especially when I have worked so hard to produce it! Because of this mission, I've been experimenting with new ways to use vegetables. In particular, my beet plants have been thriving, so I broke out the blender and created this dip.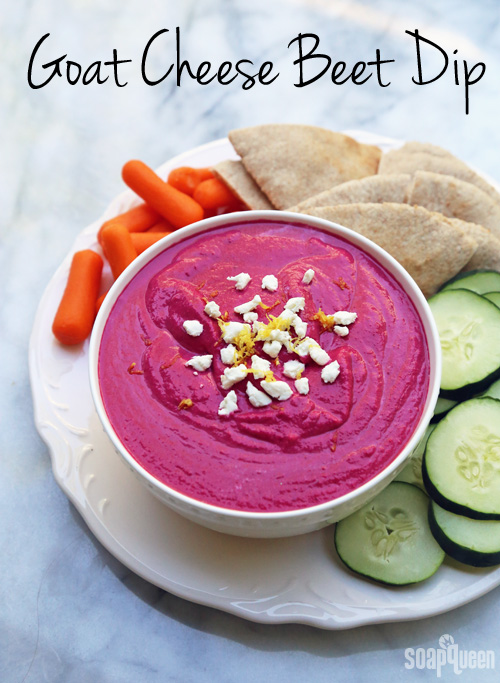 Garlicy-y, tangy and full of color, this beet dip is my new favorite veggie dip. Below, Jamisen and Lily help me pull the beets out of the garden. Because of the gorgeous pink color, the kids love this dip too. I can't wait to bring it to a party, who can resist a hot pink appetizer? If you prefer a texture closer to hummus, reduce the amount of greek yogurt.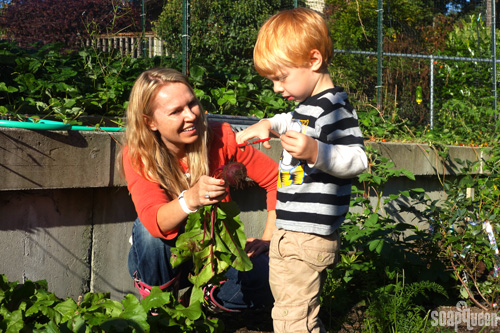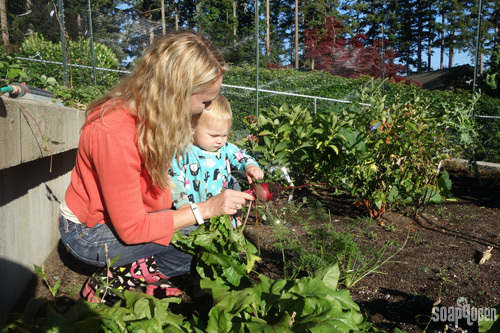 Goat Cheese Beet Dip
2 cups roasted beets, chopped
1 cup non-fat greek yogurt (plain)
15 oz. garbanzo beans, washed and drained
1 cup goat cheese
2-3 cloves of garlic, minced
Lemon juice from 1/2 lemon
Salt and pepper to taste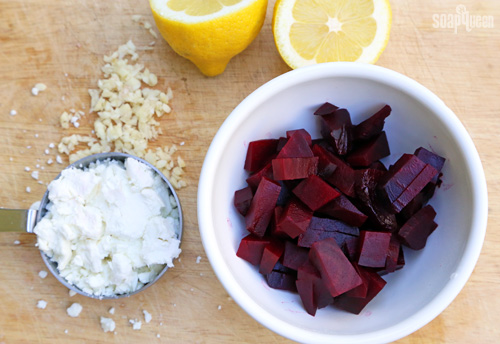 ONE: To roast the beets, first wash and remove the stems. Heat oven to 400 degrees, and wrap in aluminum foil. Place beets into the oven for 60-90 minutes, depending on the size. Beets are done when a knife can easily be inserted. Remove from the oven, allow to cool and peel off the skin.
TWO: Once the beets are fully cooled, chop into small cubes. Place beet, and the remaining ingredients into a blender or food processor and blend until smooth.
THREE:  Garnish with goat cheese and lemon zest if you'd like. I love dipping with pita bread, carrots and cucumbers!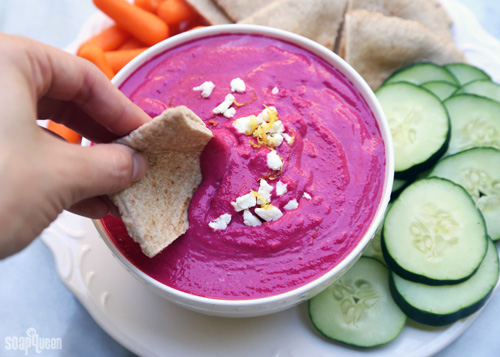 What is your favorite way to cook with fresh produce?