Coloring lip balm can be tricky. Often times, getting the perfect oil and wax blend is difficult to master, and the color in melted balm is different than the color on your lips. To eliminate the guesswork, the spoon trick is an excellent way to quickly identify the color and texture of your dried lip balm without waiting for the whole batch to harden.
To formulate your lipstick and lip balms more quickly, stick a metal spoon in the freezer for 1 – 2 hours so it's nice and cold. Make your perfect lip balm or lipstick formula and then dip the frozen spoon into the liquid balm. The balm will immediately harden on the spoon, revealing its true color. Check out the examples below: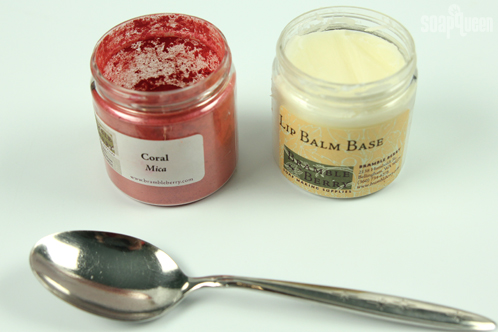 For the demonstration we used Coral Mica and Lip Balm Base. For the first try, we mixed a small amount of balm with two mini scoops of mica.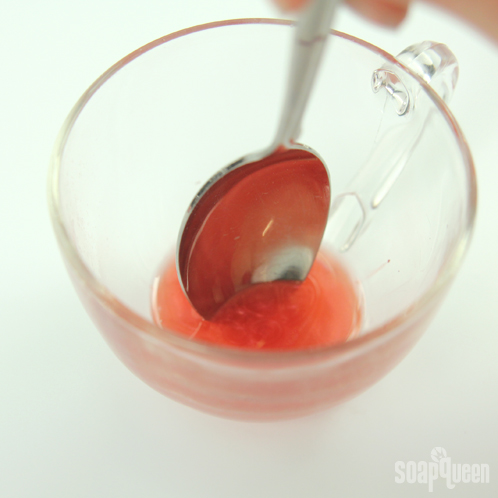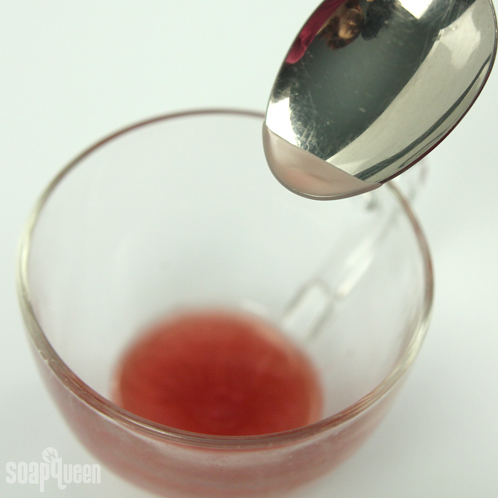 This was the resulting color. The melted balm looks like it has nice rich color, but on the spoon it is quite light. We added several more scoops to get the next color.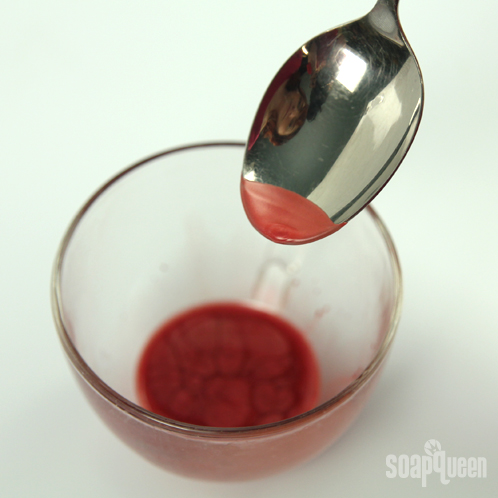 Phew, much better! It's a much richer coral color with the addition of more color. To take things one step further, we added 2 mini scoops of Brick Red Oxide.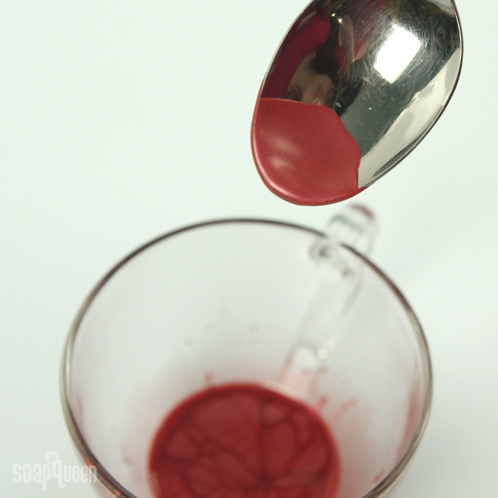 We were satisfied with the resulting color, but there is no reason you couldn't continue to experiment. For more tips & tricks for working with lip balm, check put these posts:
There are also a variety of lip-loving projects on the Soap Queen blog. Here are a few: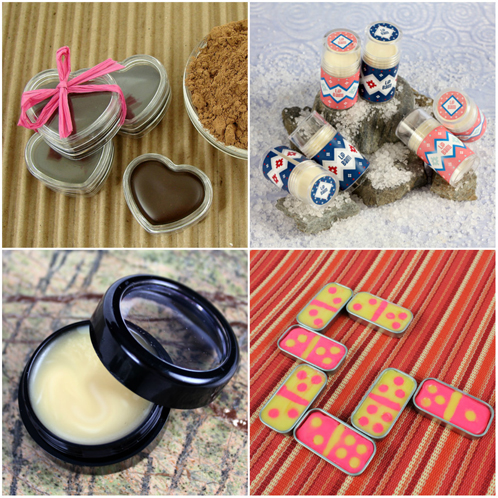 Clockwise from top left: Chocolate Lip Balm, Winter Lip Balm, Domino Lip Balm and Vanilla Latte Lip Balm.
Do you have any more soapy hacks that make crafting easier?