This week has been so much fun for us here at Bramble Berry. We started it off with our latest Make it Monday Challenge and it's all about my favorite holiday…Christmas! I also worked on a fun CPOP (Cold Process Oven Process) soap tutorial with an extended FAQ section and the PERFECT Christmas Red blend that you can check out here.  And, if you'd like to try out something new, check out Amanda of Lovin' Soap's fun tutorial on how to felt your soap here. Phew, it's been busy but great! Now onto our winner of this weeks Facebook Photo of the Week.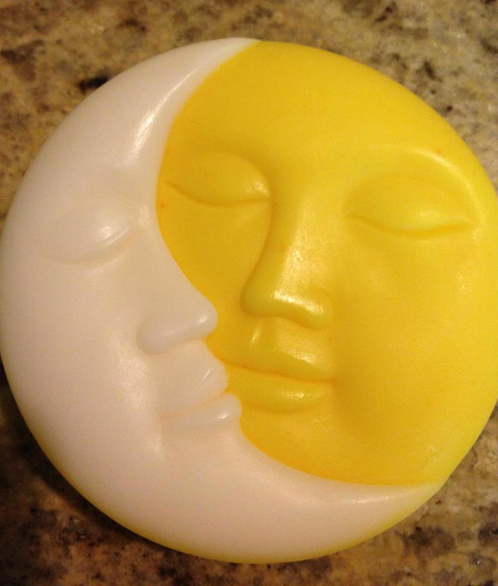 This week's photo comes to us from Lisa Bilik. Lisa just got started soaping and she said these cute little moon face soaps have been such a hit at work! Thank you so much, Lisa, for being a part of our Facebook community and we can't wait to see more of your soaping projects. Be on the lookout for a special little package headed your way!
Would you like your photo or project to be featured in a blog post? Come join us for soap talk, contests and lots of crafting inspiration at Bramble Berry's Facebook page and share a photo with us of your latest project and your handmade soap might be next week's feature!
You still have a chance for your soapy recipe to get featured on the Teach Soap website (and a chance to get a $10 Bramble Berry Gift Certificate). Send us an e-mail with a full tutorial, including pictures at teachsoap(at)brambleberry(dot)com. For more details, check out this blog post and some of our featured recipes: Soothing Avocado Foot Balm, Peach Pie Soap, Rose Garden Bath Tea and Refreshing Tangerine Melt and Pour Soap.