Just like our last soapy challenge there have been so many fabulous and fun soaps entered into the #Embedding Challenge. All of you that have participated have been so creative, and we have seen everything from angry birds to dinosaurs, koalas and even bullets embedded into soap! Check out the awesome #Embedding winners below!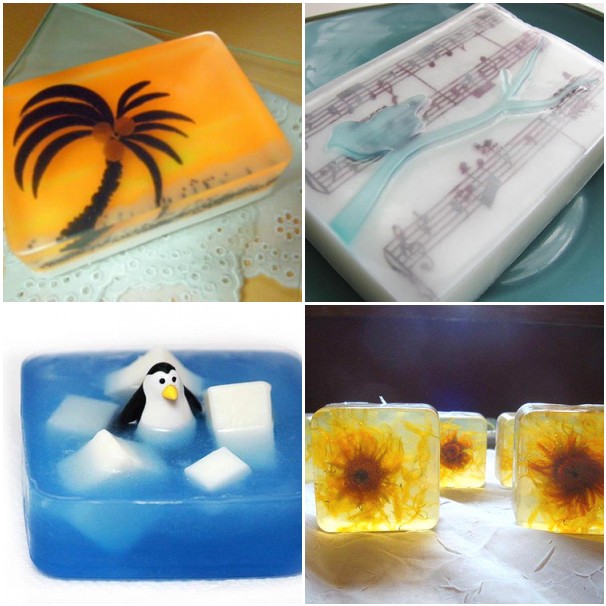 Maria from Kokolele Soaps: "Sunset at the Beach," using Liquid Black Iron Oxide for the Palm Tree.
Kristi from Life Soap Simple : "Songbird," using Water Soluble Paper
Kathy Vu: "Penguin in the Water"
Jenna from East Detroit Botanical : "Orange Citrus," with Organic Melt & Pour Base and Calendula
Thank you to all the wonderful soapers who participated in the #Embedding challenge, we were super inspired by your creations and excited to see what you come up with in the next challenge!
See the latest Make it Monday Challenge here!