Last week Bramble Berry's fabulous customer service team was able to take a soaping class  with the soaperrific Kat at Otion (Bramble Berry's retail store). They made a fun and simple cold process recipe while having a great time as a team. Check it out!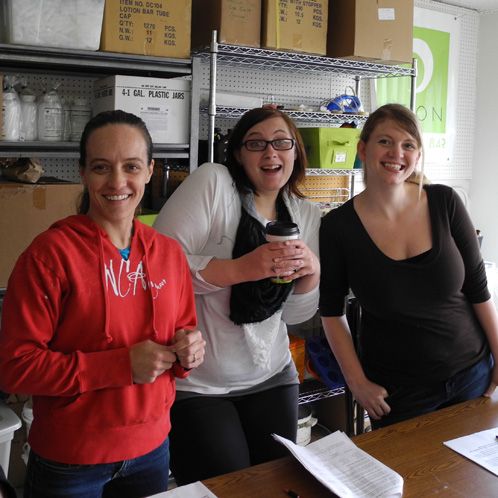 Carla, Rachel and Becky from Customer Service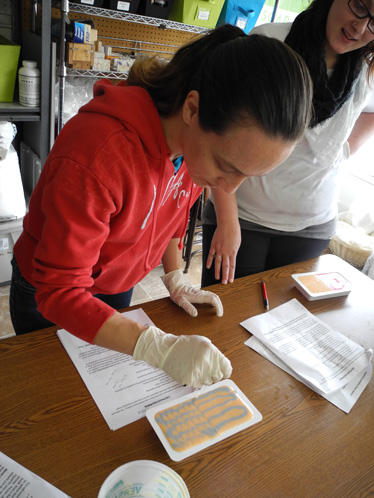 Carla carefully swirling her soap.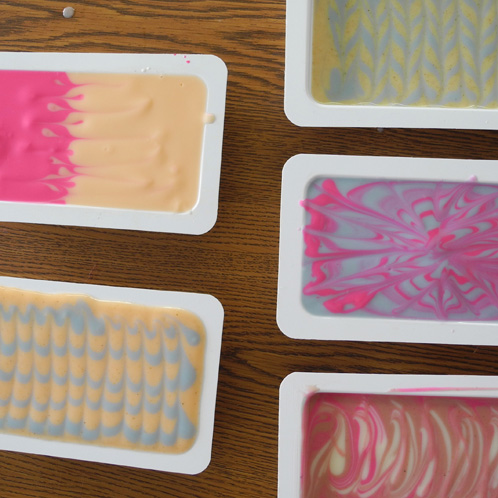 Top Left: Rachel's (Electric Bubble Gum and Tangerine Wow!);  Bottom Left: Carla's (Ultramarine Blue and Tangerine Wow!); Top Right: Courtney's (Ultramarine Blue and Orange Peel Powder); Middle Right: Amber's (Electric Bubble Gum and Ultramarine Blue); Bottom Right: Becky's (Merlot Sparkle and Electric Bubble Gum).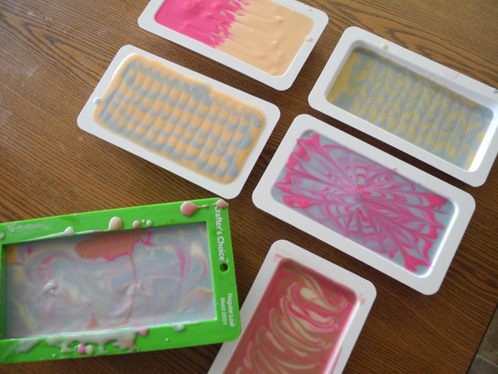 Check out all these great soaps that the CS team created, including the "Frankensoap" (lower left), which was a mixture of all the leftover soap that wouldn't fit in the molds.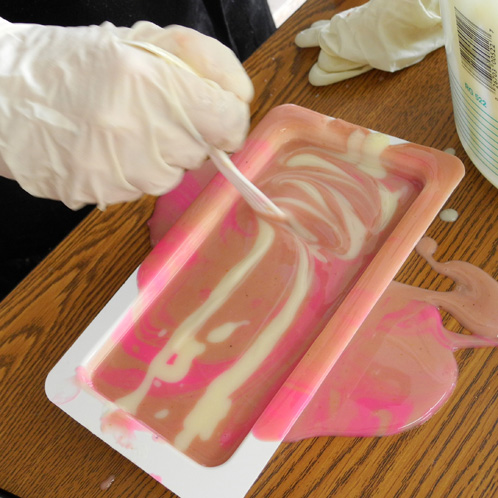 Oops! This is what soap looks like when someone (Becky) dropped her phone in her soap mold while trying to take a photo of it. Luckily, Kat and Amber were on hand to help out, Kat fixed the soap while Amber helped Becky clean her phone off (it still works!). The team had so much fun and can't wait for the next class they can take together.