I am super excited to share this next challenge with you…are you ready? It is hard to believe that we are already on our third Melt and Pour Challenge when it feels like we just started the series.  So many gorgeous soaps have been submitted for each of the challenges, and it is so much fun to check Bramble Berry's Facebook page throughout the day to see what everyone is up to. Inspiration is always just a click away.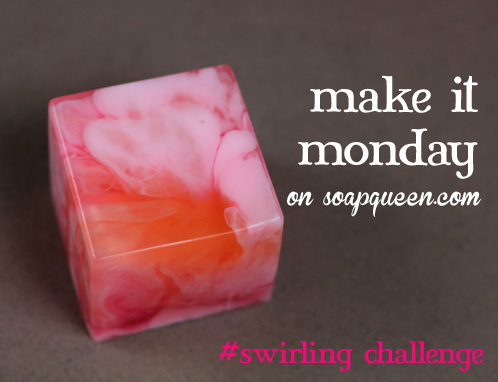 Pssst… Check back later today to see the winners of the #Embedding Challenge!
Your mission (if you choose to accept it):
Create a unique soap that follows the theme for the challenge of the week. This week we want to see some swirling in melt and pour!
Post your pictures of your swirling melt and pour soap to Bramble Berry's Facebook page during the entry period (July 9th – July 23rd).
Your entry must have the hashtag of the week in order to be entered into the contest. This week, your picture must have the hashtag "#Swirling".
At the end of the two weeks, Team Bramble Berry will pick our favorite soaps. The winners of the challenge will be featured on the Soap Queen Blog! You have until Monday, July 23rd to post your Melt and Pour #Swirling pictures.
You can submit up to three different pictures.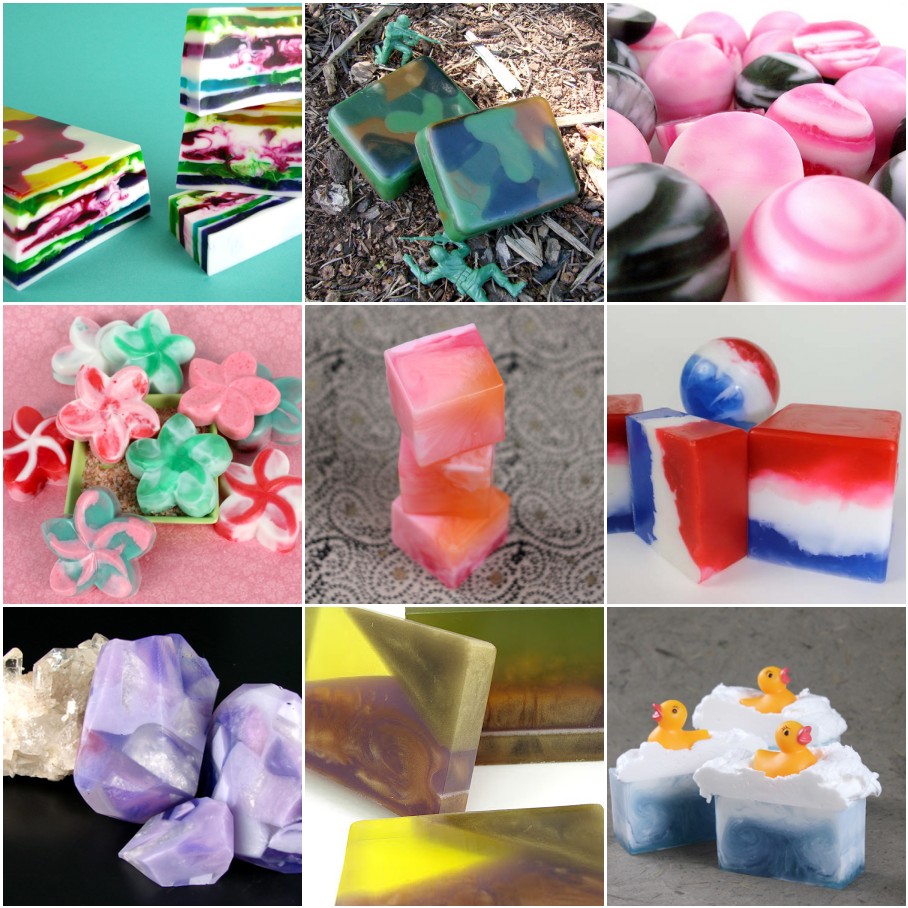 Tickled Pink and Other Bright Colors,  Army Soap, Marvelous Soap Marbles
Aloha, Aloha Soap, Faux Swirl Melt and Pour Cubes, Goodness Gracious, Great Balls of Freedom
Freeform Purple Gemstones, Geometric Soap, Easter Ducky Soap
Not pictured: Rose Melt and Pour Soap and Marbled Soap Tutorial
For more swirly soapy inspiration check out these Soap Queen TV Episodes!
Soap Queen TV Episode 3: Swirling M&P from Soap Queen on Vimeo.
Soap Queen TV Episode 6: The Double Pour from Soap Queen on Vimeo.
If you missed the first two challenges you can check them out here: #Layers and #Embedding, as well as our brand new photo album on Bramble Berry's Facebook page: Make It Monday : #Embedding Challenge.