Our first ever  Bramble Berry Soap Challenge (which we adoringly call Make It Monday) has been completed, and what a fabulous two weeks it has been! We loved seeing your unique, creative and inspirational soaps layered to perfection.  There were so many incredible soaps to pick from that we (Team Bramble Berry) decided on four winners. Check out the layered goodness below!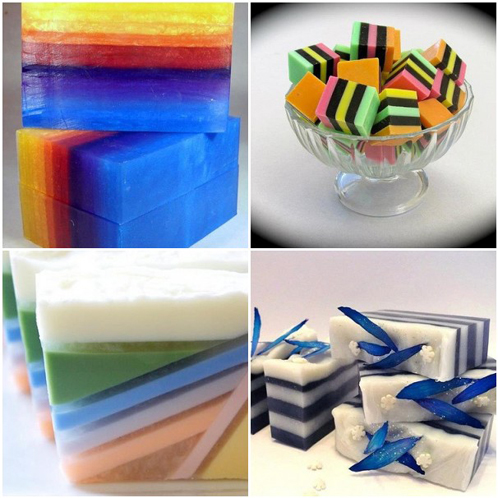 1) Traci from Savon Arts : "Sunset", scented with China Rain FO.
2) Leanne :  "Licorice Allsorts", scented with Aniseed, Orange, Lemon,  Sun-Ripened Raspberry FO, and Lime Essential Oil.
3) Ada from Soap Much Love : "Geometric Soap" scented with Dragon's Blood FO.
4) Sísí from Heimatilbúnar Baðvörur : "Christmas Soap" colored with Antique Blue Mica and scented with Moroccan Mint and Vanilla Select.
Thank you to everyone who participated in the challenge, we're super excited to see what you come up with in the next challenge!