I'm excited to announce the winners of the #Soap Sculpting Challenge. Team Bramble Berry had an absolute blast checking out all the amazing sculpty soaps that were submitted. Each one was  unique and special; at times we couldn't even believe the photos were soap! Check out these fabulous sculpty soaps: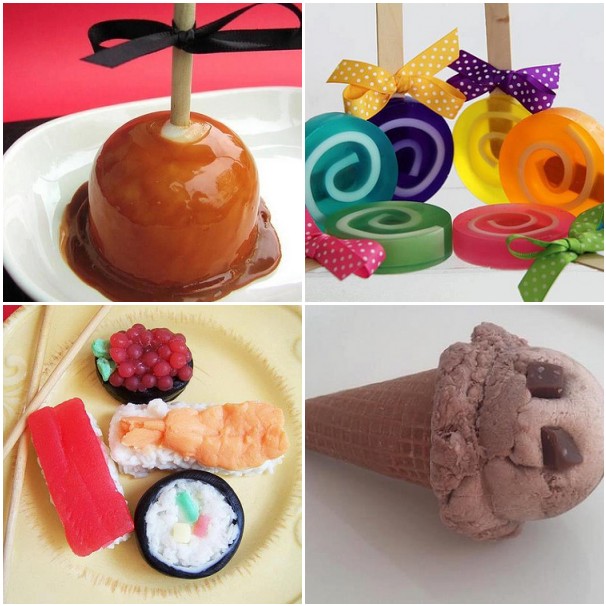 Lauren from Sunbasilgarden – 'Caramel Apple (see  the tutorial for this realistic caramel apple soap here)
Jill from Calise Soapworks & Such: 'Giant Rainbow Lolly Soaps'
Leeana from LoveLeeSoaps: – 'Sushi Soaps'
Laura from Silly Sudz Soap: 'Chocolate Chip Waffle Cone Soap'
Many thanks to everyone who particpated in the #Soap Sculpting Challenge (as well as the #Layers, #Embedding and #Swirling Challenges). We had fun oohing and aahing over the incredible soaps we've seen this summer. Keep your eyes peeled for later this fall when we will host our first ever Cold Process Challenge series.
Happy Soaping!