Happy Monday! I hope that those of you who got an extra hour's sleep this weekend were able to enjoy it. Now that you're all super refreshed, bright eyed and bushy tailed, it's time for another Make it Monday challenge! We've had a blast seeing all the creative bath and body products that you guys have been making for these challenges (to see some of the awesome work from past challenges all in one handy location, check out our Facebook albums here). Are you ready for this week's challenge? Let me give you a hint: it's fizzy, it's bubbly and it's so much fun to use in the tub. Can you guess what it is?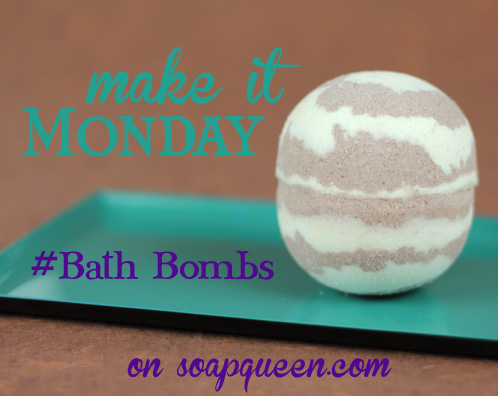 Mission (if you choose to accept it)
Create a unique product that follows the theme for the challenge of the week. This week is all about bath bombs, bath fizzies, and bath truffles!
Post your pictures of your cute and creative packaging to Bramble Berry's Facebook page during the entry period (November 5th – November 19th).
Your entry must have the hashtag of the week in order to be entered into the contest. This week, your picture must have the hashtag #Bath Bombs
At the end of the entry period, Team Bramble Berry will pick our favorite entries. The winners of the challenge will be featured on the Soap Queen Blog. You have until Monday, November 19th to post photos of your #Bath Bombs. Please submit your photos by 12 pm (pacific standard time).
You can submit up to three different pictures!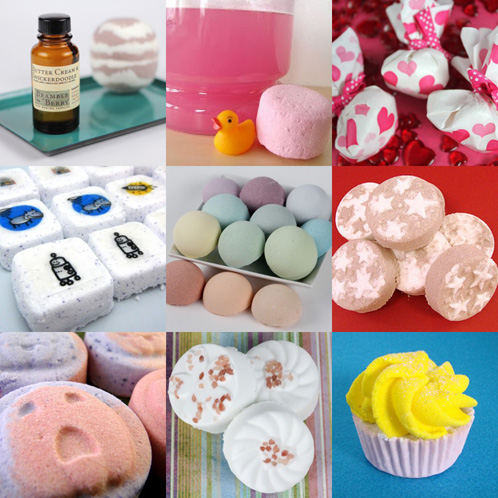 Top Row: Tiger Stripe Bath Bombs, Bath Bomb Surprise, Save the Bath Bombs
Middle Row: Dressed Up Bath Bombs, La Bomb Colorants, Gift Series – Bath Fizzies
Bottom Row: Halloween Bath Fizzies, Bath Bombs + Salt = Love, Bath Bomb Cupcakes
How to Make Bath Bomb Cupcakes from Soap Queen
How to Make Bath Fizzies from Soap Queen
How to Make Bath Truffles from Soap Queen
How to use a Bath Bomb Machine from Soap Queen
While you're developing some amazing Bath Bomb ideas in your head, remember to pop on over and vote for Bramble Berry in the FedEx Grant Contest! Read about what we'd like to use the grant for here, and be sure to vote for us daily until November 24th!