My basic bath bomb recipe was seeming a little "vanilla" lately (aka: in need of a change). So to spice things up and continue with the bath bomb theme of the week, I mixed it up by adding Fine Grained Dead Sea Salt and some Himalayan Pink Salt for garnish. The salts combined with the new Orange Grove Fragrance Oil is just what I needed to make extraordinary double duty bath bombs!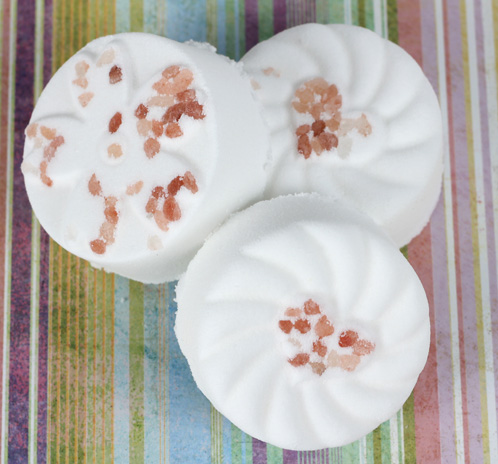 Ingredients
½ Cup Citric Acid
1 Cup Baking Soda
¼ Cup Fine Grained Dead Sea Salt
3-6 ml Orange Grove Fragrance Oil
4-6 Sprays Witch Hazel
Coarse Pink Salt for Garnish
Radiant Heart Mold and Mod Flower Mold
Get all of the ingredients you need in the click of a button. Remember that you can delete any of the ingredients from the shopping cart.

Prep: Add your pink salt to the cavities of your mold (which ever mold you choose) so it's ready to go! The molds below all work great for this project; see how I liked to organize my salt chunks below: Modern Circles, Mod Flower, Retro Squares, Radiant Heart.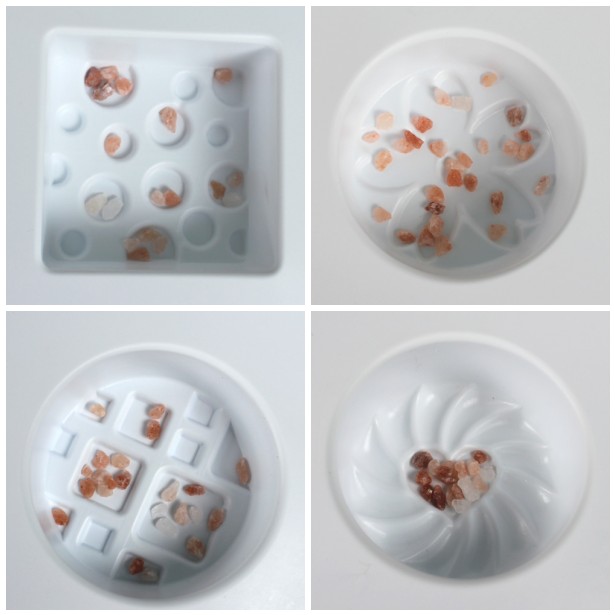 ONE: Combine the citric acid, baking soda and sea salt in a mixing bowl and mix, mix, mix with your hands getting rid of all of the clumps. I usually just mix for an extra minute or two pinching the clumps with my fingers. Sift the ingredients if necessary.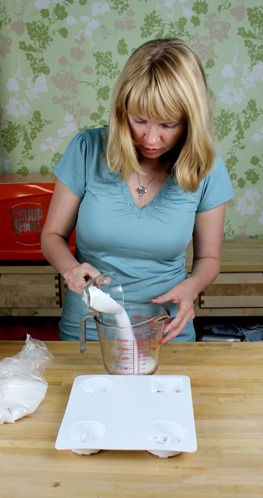 TWO: Add 3 ml of Orange Grove Fragrance Oil (use 6 ml if you want them scented stronger). Then again, mix with your hands.
Tip: If you don't want to ruin your nail polish, make sure to wear gloves.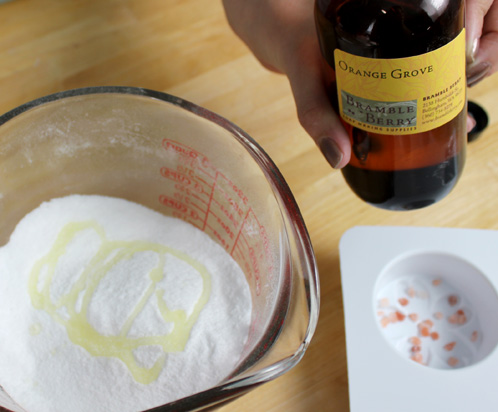 THREE: Depending on the moisture level of the current mixture, spritz the bath bombs with witch hazel. It should take between 4-6 spritzes, the mixture should be wet enough so when you squeeze the powder in your palm, it will stick together.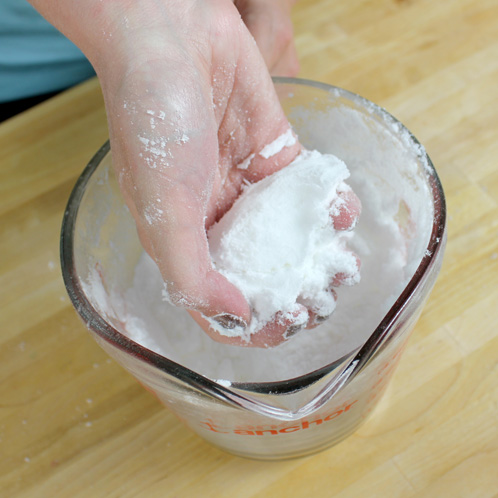 FOUR: Press the mixture into your molds and pack it as tight as you can. We want these bath bombs to stick together!
FIVE: Leave the bath bombs in the mold for about 1 minute then gently release them from the mold by flipping the mold over and tapping the backs of the cavities. They should easily slide out. Let them sit for at least 6-8 hours (if not over night) before touching them. They WILL crack and crumble, which will leave you very disappointed if you touch them too early. Trust me on this one!