Check your shipments for this month's fragrance oil sample, Buttercream and Snickerdoodle! It makes for an awesome blender when you need something just a little bit more special than plain Vanilla, but is definitely amazing on it's own. Here's a fun project idea to use your sample!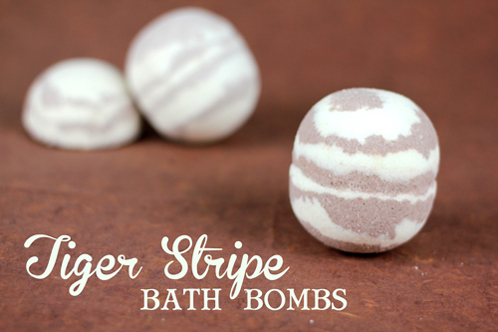 Tools and Ingredients: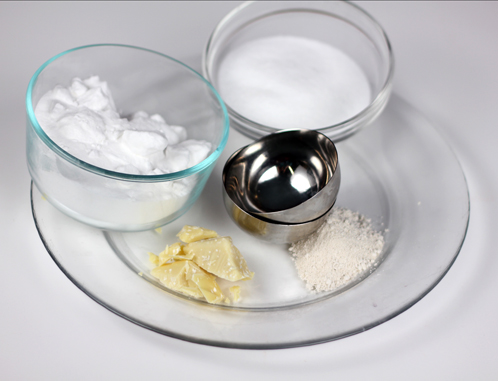 ONE: Put the Citric Acid, Baking Soda and Kaolin clay in a bowl. Blend and mix it really well, breaking up any clumps.
TIP: If your baking soda is really clumpy try sifting the mixture with a sieve.
TWO: Melt the Cocoa Butter and add the fragrance oil to the liquid. Pour into the mixture and blend really well breaking up the clumps with your fingers.
THREE: Separate the mixture evenly into two bowls. Add the Cappuccino Mica to one bowl and mix well.
FOUR: Check the mixture for the correct amount of moisture by doing the squeeze test. If you can squeeze the mixture in your hand and it doens't fall apart when you open your hand it is ready for the mold. If it falls apart add a spritz of Witch Hazel and blend in well, then test again.
FIVE: Sprinkle a little bit of one color into one half of the sphere mold, then sprinkle a little of the other color and repeat. Firmly and Evenly press down the layers and add more mixture until it is mounding over the lip of the mold. Repeat with the other side.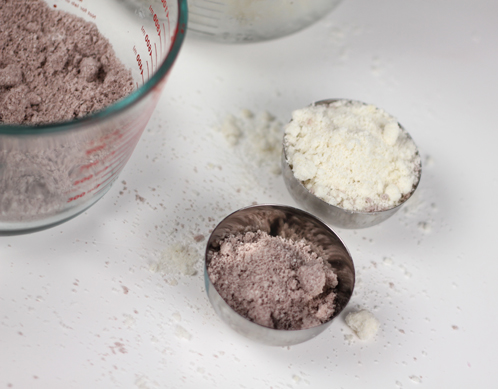 SIX: Press both sides together firmly and try to get them to meet, gently twisting the molds.
SEVEN: Holding one side like a cup gently try to lift the top off like a cap. At this point you can leave the bomb in the mold for an hour or so to harden and then gently tip it over and remove the other half of the mold.
EIGHT: Allow to harden for at least 24 hours. Then package in in cellophane or plastic wrap to protect them against excess moisture.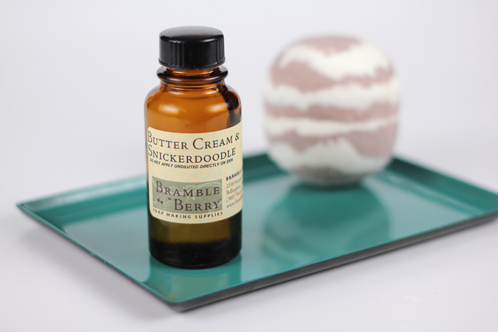 Check out previous projects using the samples of the month:  Cherry Blossom | Fresh Bamboo | Sweet Meyer Lemon | Violet | White Ginger & Amber