Celebrate the sunshine with these cute lemon cupcake soaps. These soaps feature Lemon Cake Fragrance Oil, on sale for the month of March. It smells wonderful in cold process and melt & pour soap. It will discolor to dark brown in cold process and tan in melt and pour. This recipe uses Vanilla Color Stabilizer in this recipe to keep the cakes yellow (as opposed to brown), but be aware that the stabilizer does not work as reliably in cold process soap.
This tutorial also features the Foaming Bath Whip, which stiffens to mimic sugary sweet frosting. These cupcakes are a real treat!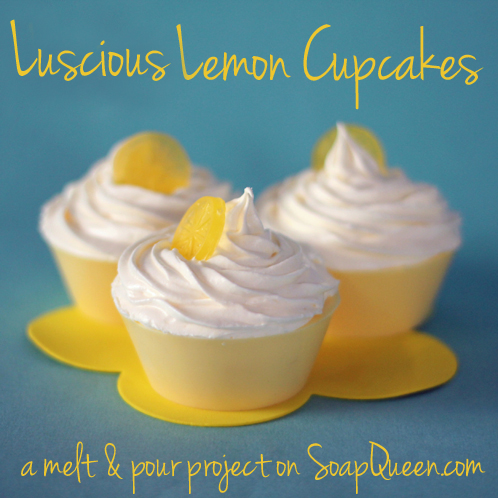 What You'll Need:
24 oz White Melt & Pour Soap Base 
1 oz Clear Melt & Pour Base
1 teaspoon Fizzy Lemonade Pigment
2.5 tablespoon Liquid Glycerin
1.5 cups pound Foaming Bath Whip
6 tablespoons Meringue Powder
0.7 oz Lemon Cake Fragrance Oil
0.7 oz Vanilla Color Stabilizer
Silicone Cupcake Mold
Citrus Wax Tart Mold
Frosting Bag
1 M Frosting Tip
Soap Injector Tool
Square Silicone Spoon

Click here to add everything you need for this project to your Bramble Berry shopping cart!
ONE: Cut up 1 oz. clear melt and pour and place in microwaveable bowl. Heat in 15 second bursts until melted.
TWO: In a small container, mix 1 tbsp. Liquid Glycerin with 1 tsp. Fizzy Lemonade. Put 10 drops of this color mixture into the melted, clear soap.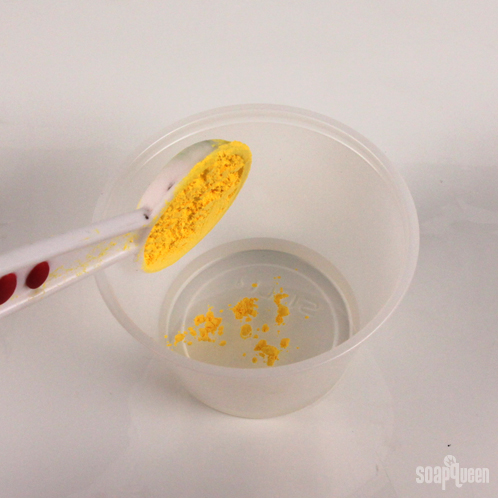 THREE: Using a soap injector tool, squirt enough soap to just cover the first shoulder in the citrus wax tart mold. Fill 6 cavities, and spritz with alcohol. Allow to harden. If you're in a hurry, 15 minutes in the freezer will do the trick quickly.
FOUR: Cut 24 oz. white melt and pour and melt in microwave in 30 second bursts.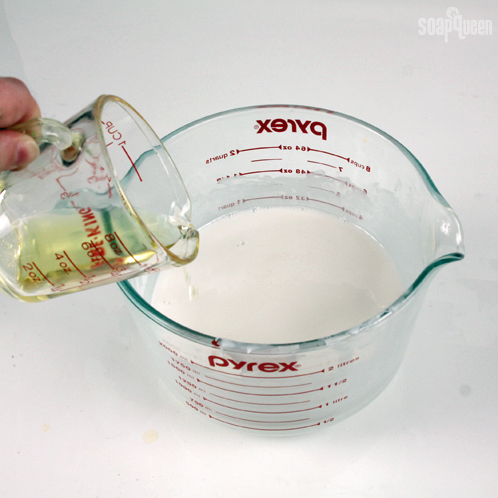 FIVE: Once melted, add 1 tsp. of the yellow colorant mixture and blend well. Add 0.7 oz Lemon Cake Fragrance Oil and 0.7 oz. Vanilla Color Stabilizer. Add to soap and mix well.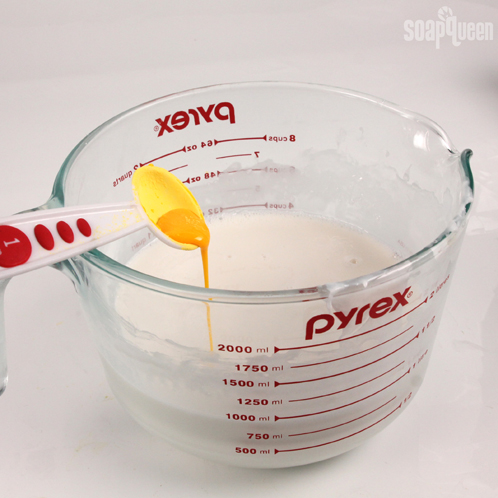 SIX: Pour soap into the cupcake mold. Set aside.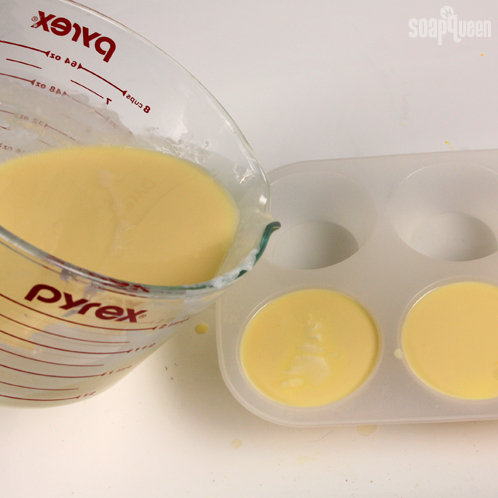 SEVEN: In a large bowl, combine 1.5 cups Foaming Bath Whip, 6 Tablespoons Meringue Powder and 1.5 tbsp Liquid Glycerin. Whip mixture with a hand mixer. Continue whipping until stiff peaks form.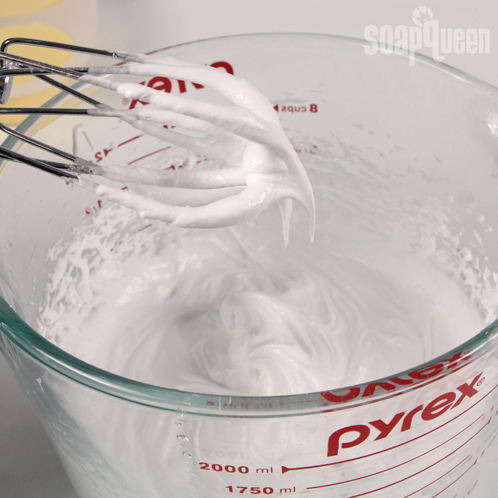 EIGHT: Put frosting tip inside frosting bag. Carefully spoon whipped frosting into frosting bag.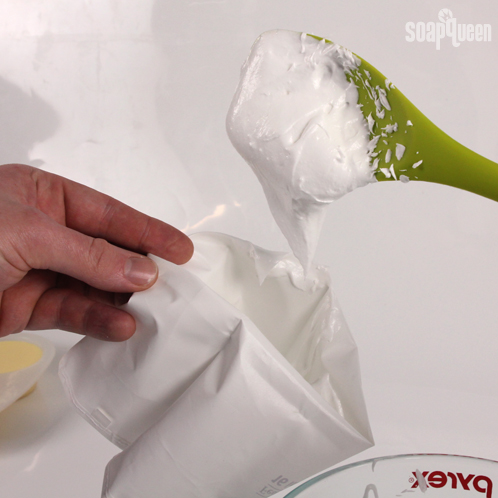 NINE: Pipe frosting onto the set up cupcake bottoms.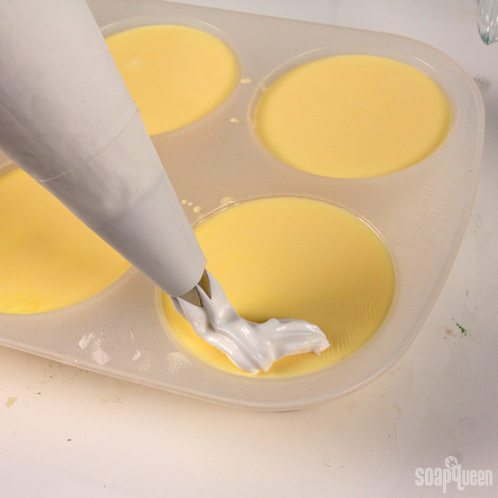 TEN: Get the citrus mold. If the soap isn't popping out easily, put the soap in the freezer for 15 minutes to help with the mold release. Place little citrus slices in soft frosting tops.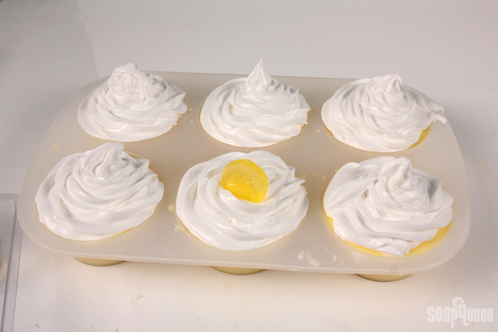 Set aside for 48 hours and unmold! These soaps are ready to use, give away or sell right away. The frosting top will harden upon standing so if you are packaging these, wait for a few weeks until the frosting top is table enough to withstand some pressure.