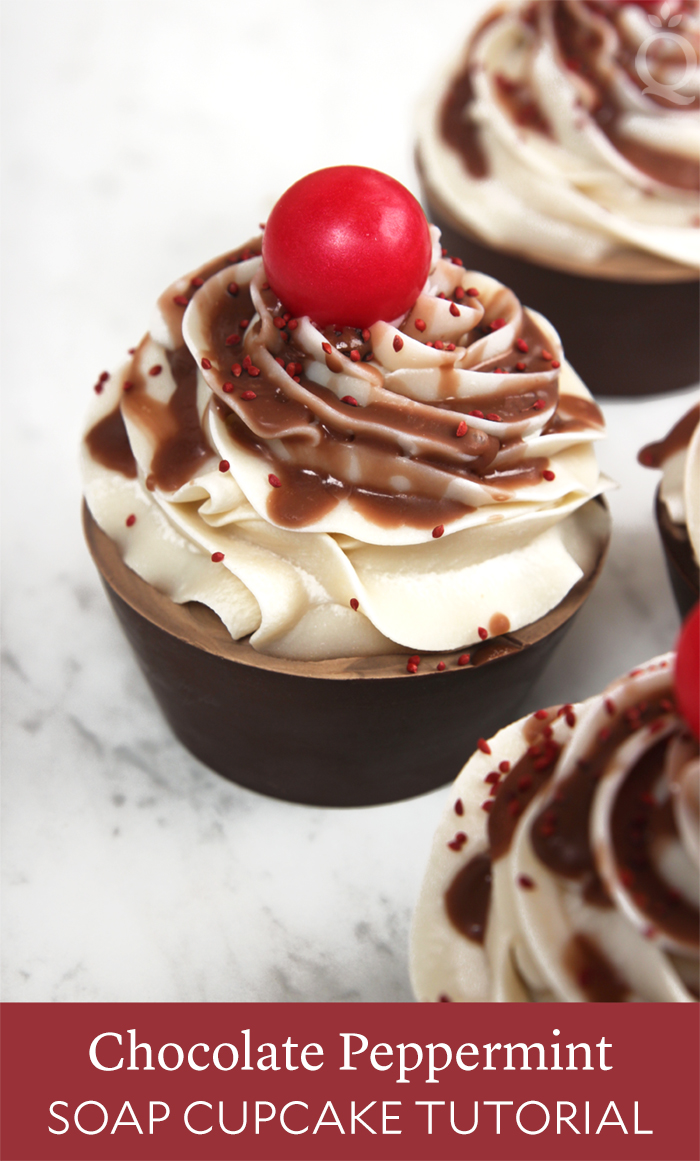 Chocolate and mint is a classic flavor combination. Refreshing peppermint and rich chocolate – what could be better during the cold winter months? That combination inspired these soap cupcakes. Thanks to Pinterest, we stumbled upon these Peppermint Mocha Cupcakes from Sally's Baking Addiction, and knew we found the perfect design inspiration.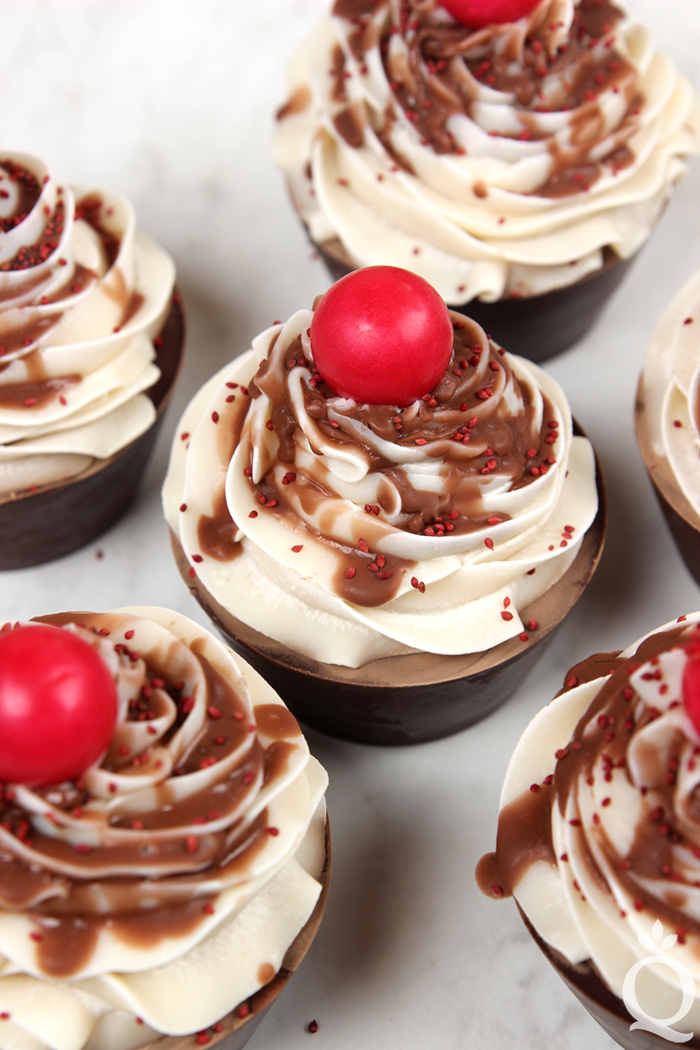 This project uses a combination of Dark Rich Chocolate Fragrance Oil and Moroccan Mint Fragrance Oil. Dark Rich Chocolate Fragrance Oil is only used in the base of the cupcakes to account for the discoloration. A touch of brown oxide is added to the base to help even out the discoloration. Low-sweat melt and pour is used to create embed cherries and a chocolate drizzle. Cranberry seeds add the finishing touch.
Cold process soap frosting can be created in a few ways. One method involves adding cold lye water to cold oils, as shown in the Lemon Cold Process Soap Cupcakes. We found this technique is great for tall cupcake frosting, but it does involve extra prep.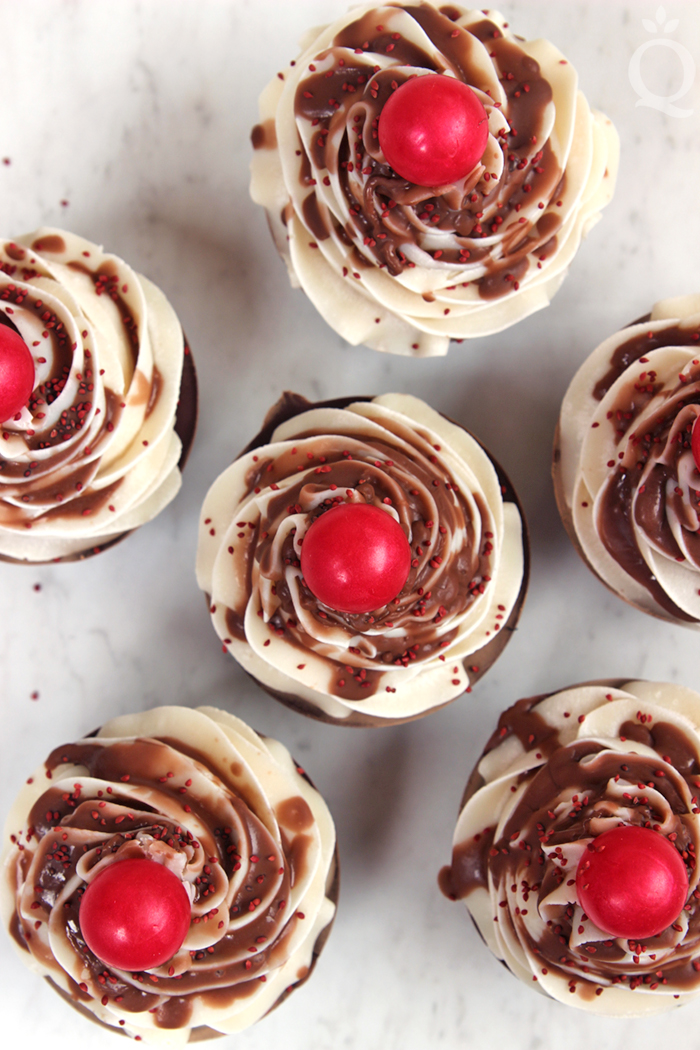 The frosting is created from the same batch of soap as the base of the cupcakes. It involves less prep, but you need a good understanding of trace to find the right texture to pipe. It can get thick very quickly. If that happens, skip the frosting tip and pipe the soap with the large hole in the frosting bag.