When the Winter 2014 Swap was announced back in January, we knew it would be big — we just never anticipated how big! This has been the largest swap to date, with more than 200 swappers from across the country sending in melt and pour, cold process and hot process soaps.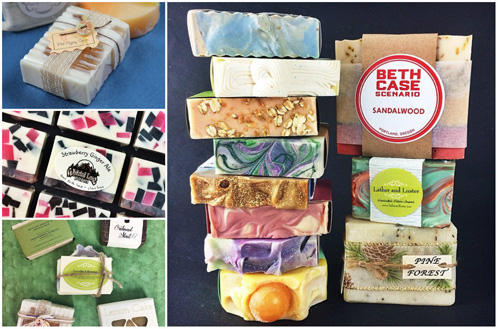 A snapshot of a few of the soaps that have arrived at our warehouse. Keep an eye on the Instagram account for more.
As of now, about 65 boxes still need to arrive at our warehouse. To make sure everyone gets their box at (roughly) the same time, we're now planning on shipping Swap boxes out no later than Wednesday, March 26. Depending on where you live, this could mean you'll receive your box sometime in early April.
Don't forget! We cannot ship out your swap box unless you've purchased the Magical Swap Express item, so be sure you've already purchased it. Email us if you have any questions.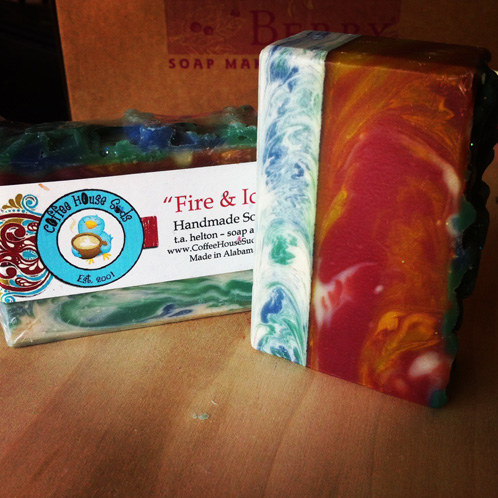 A fancy soap from a Swap last spring.
If you're not familiar with the Soap Swap, they are a great way to get involved in the soapy community. The basic idea is that you send us 12 soaps and in return we swap your soaps with ones from 12 other soapers.  That means a dozen unique soaps with different color, scent and design possibilities from soapers across the country! Swaps are held 2 – 3 times per year, so keep your eyes open for the next one. Happy soaping… and swapping!