It's that time again…another week almost over! Every time I write a weekly roundup, it makes me realize just how quickly time flies. Speaking of time moving at the speed of light, I stumbled on this photo of Lily below and can't believe how grown up she looks. The baby of the family is no longer a baby, she is a full fledged "kid." In the photo below we are hanging out at the doctors office (nothing serious, just a check-up) and even during mundane trips she is all smiles.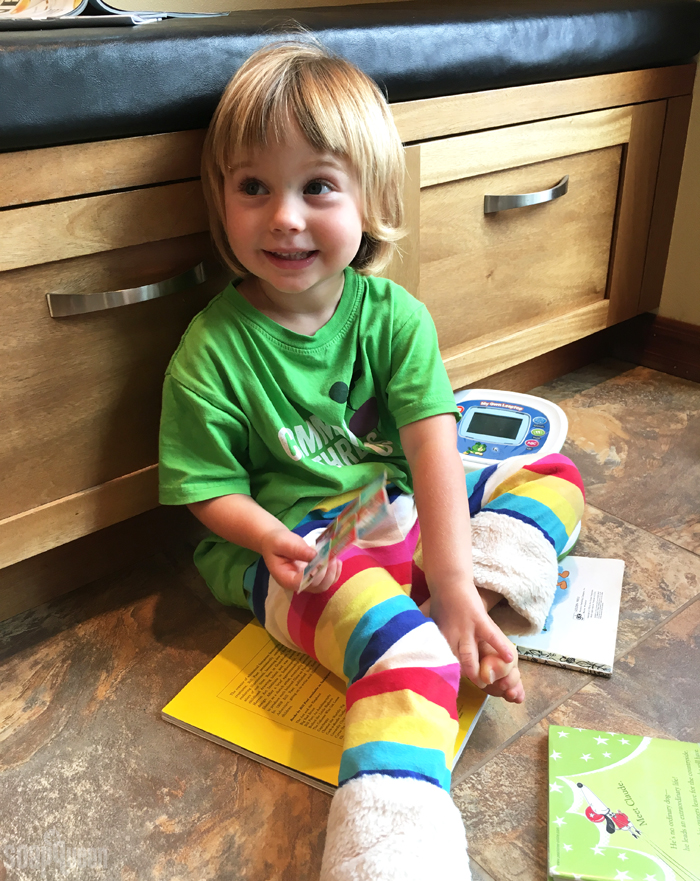 Next week, look out for a holiday project and a new Soap Queen TV video. I'm also working on a business post about trademarks and business licenses. Not the most riveting subject, but I know how confusing that can be for new business owners. If you need some links to fuel your internet surfing, check out my favorite pins, tweets and 'grams below.
Left to right, clockwise:
Instagram:
How amazing is this soaping studio? It belongs to Jill who is participating in my nutritional challenge for Best Day Ever. It's so incredibly organized and clean! It makes me want to overhaul just about every room in my home.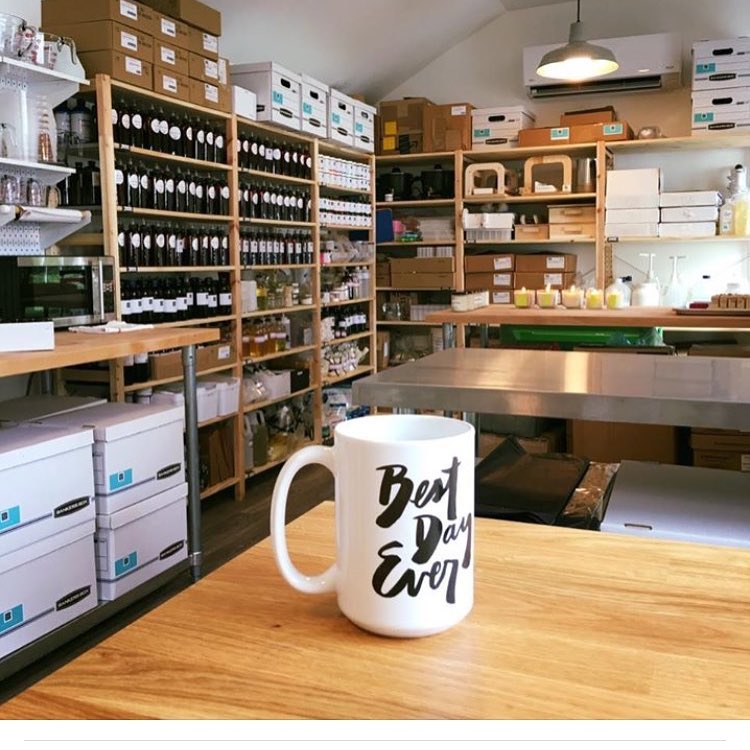 The Chamomile & Coconut Oil Body Balm Tutorial was designed to be easy to make and multipurpose. The coconut oil is infused with chamomile herb, and the balm does not contain any fragrance oil so it can also be used for the lips.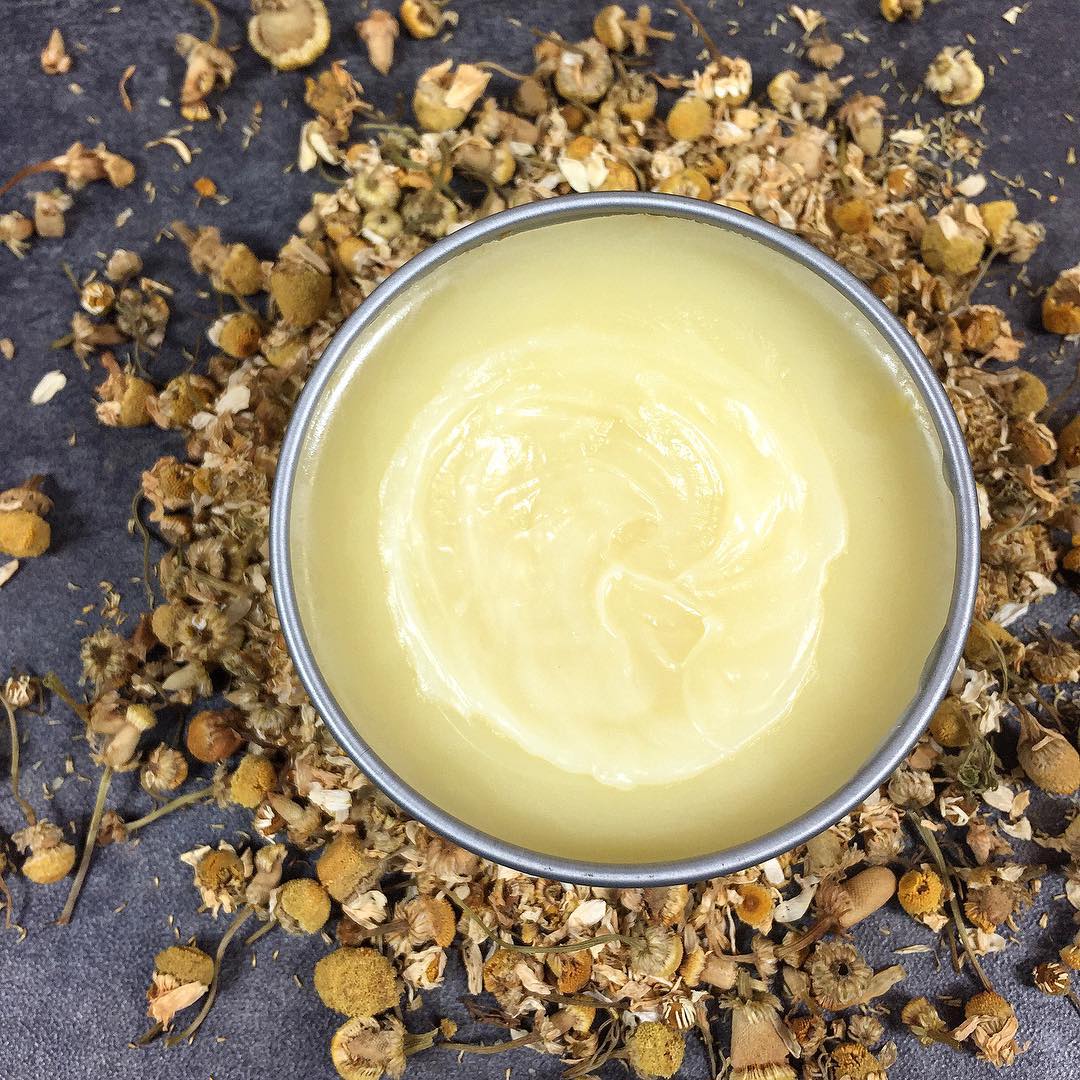 In need of a little sparkle? Whip up some Sparkling Bath Crystals! They are really easy to make, and can also be used as potpourri if you fragrance them heavily. I think the pink might be my favorite, which is yours?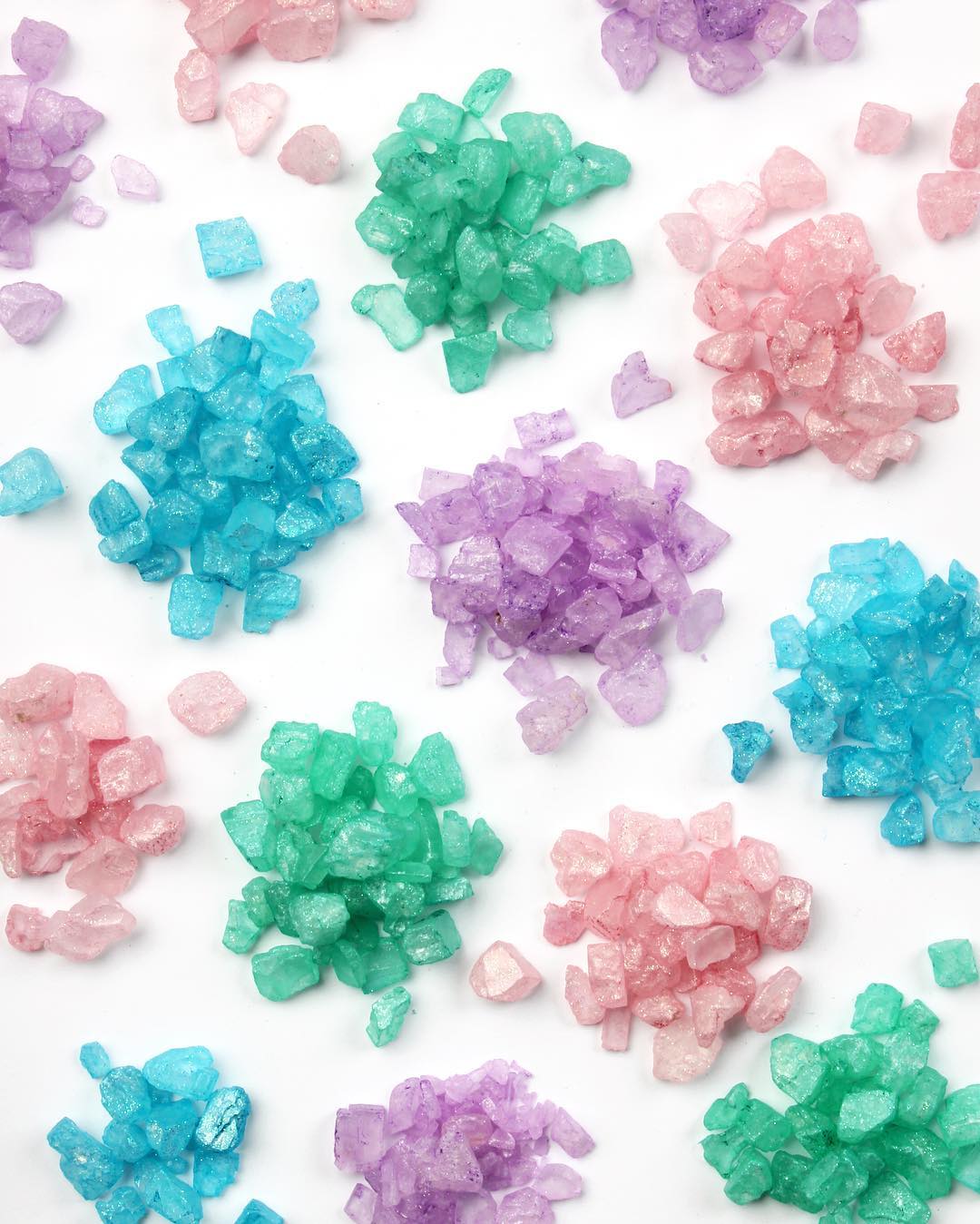 To keep up with soapy social media throughout the week, you can follow me on Twitter, Tumblr, Instagram, Pinterest, Vine, YouTube and Snapchat.  I'm Bramble-Berry on Snapchat. Don't forget to tag your soapy projects on Instagram with the hashtag #SoapShare so I can see what you're making!