Welcome to a very special edition of our Soapy Social Media Roundup. Why is it special? It's Friday the 13th! Hopefully you haven't crossed paths with any black cats or broken any mirrors today. This superstitious day has gotten me thinking about Halloween and the quickly approaching holiday season, and we've been busy planning plenty of seasonal tutorials (and dreaming of Pumpkin Spice Lattes)! While I'm excited for fall, I've also been trying to soak up the last of summer fun. Chris and I went on a fantastic hike over Labor Day, and we've been working to totally overhaul our garden. The hard work is paying off — look at the size of these potatoes!
I've got lots of goodies for you this week, including sneak peaks of two new soaping projects. Take a look!
Pins: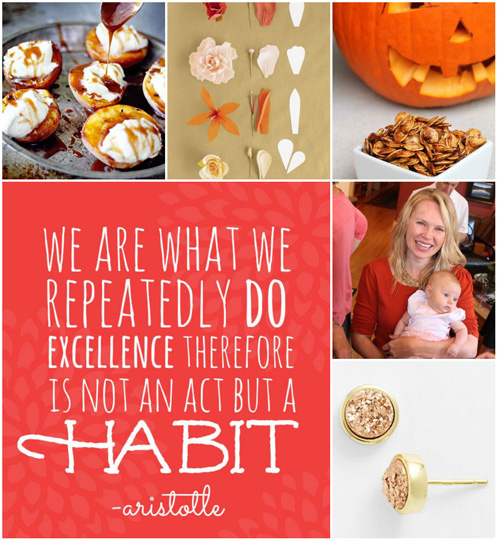 Clockwise from top left:
Instagram Videos:
We went on a rainbow kick this week (consider it a final sendoff to summer). The one below is our Super Squirty Rainbow Swirls, and we scented it with our brand new Amazon Lily & Rain Fragrance Oil.
This one is the Swirled Rainbow Layers. Two colors were swirled within each of the three layers — I can't wait to see what it looks like when it's cut!


Tweets:
I hope you all have a wonderful (and lucky?) Friday the 13th!