Happy weekend everybody! Here in Bellingham we are soaking up the last of the summer sun. Today is 68 degrees with a light breeze…it's perfect. =) This weekend my folks are up to help out with the kids while Chris is away on business. We're doing the Sustainable Connections Farm Tour today and the kids are super excited to see cows, chickens and, how mushrooms grow (yay manure!). Then tonight, we have Baby Alise (my brother's baby girl) for the night so it will be a sleepover! Once Chris gets back, it's my turn to take a little work trip. I'm heading up to Vancouver for a few days for a marketing conference. If you'd like to see peeks into my trip, follow me on Snapchat! My username is Bramble-Berry. You can also see what the team is up to back at the office on Snapchat while I'm gone.
Speaking of upcoming projects, be on the lookout for a series of projects featuring metallic micas. This series features everything from candles to cold process, so there is something for everybody. =) What is your favorite way to use micas in bath and body products? Click here to learn more about these sparkly colorants.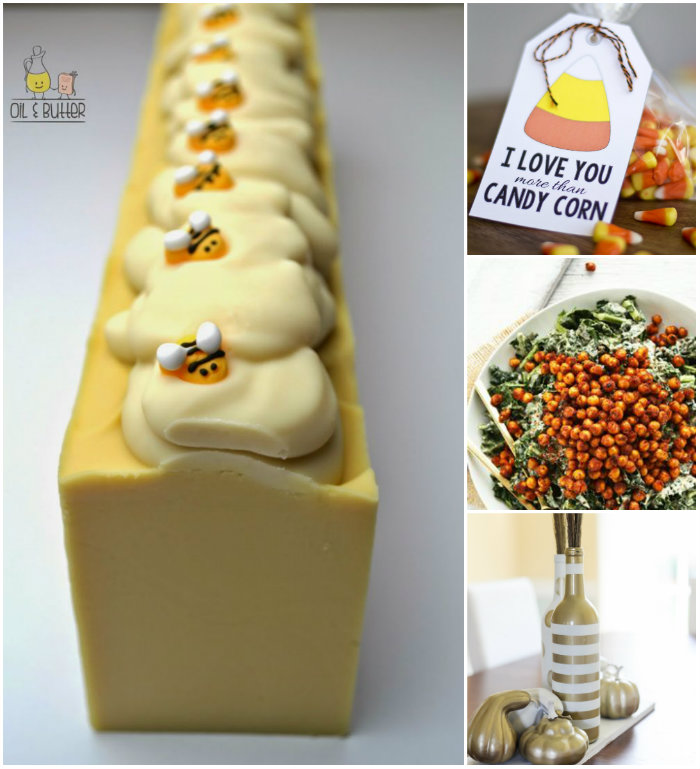 Left to right, clockwise:
Next week, we will be sharing a series of projects featuring metallic micas. Below is a cold process soap made with a King's Gold, Gold Sparkle Mica and Copper Sparkle mica painting. Can't wait to share these projects!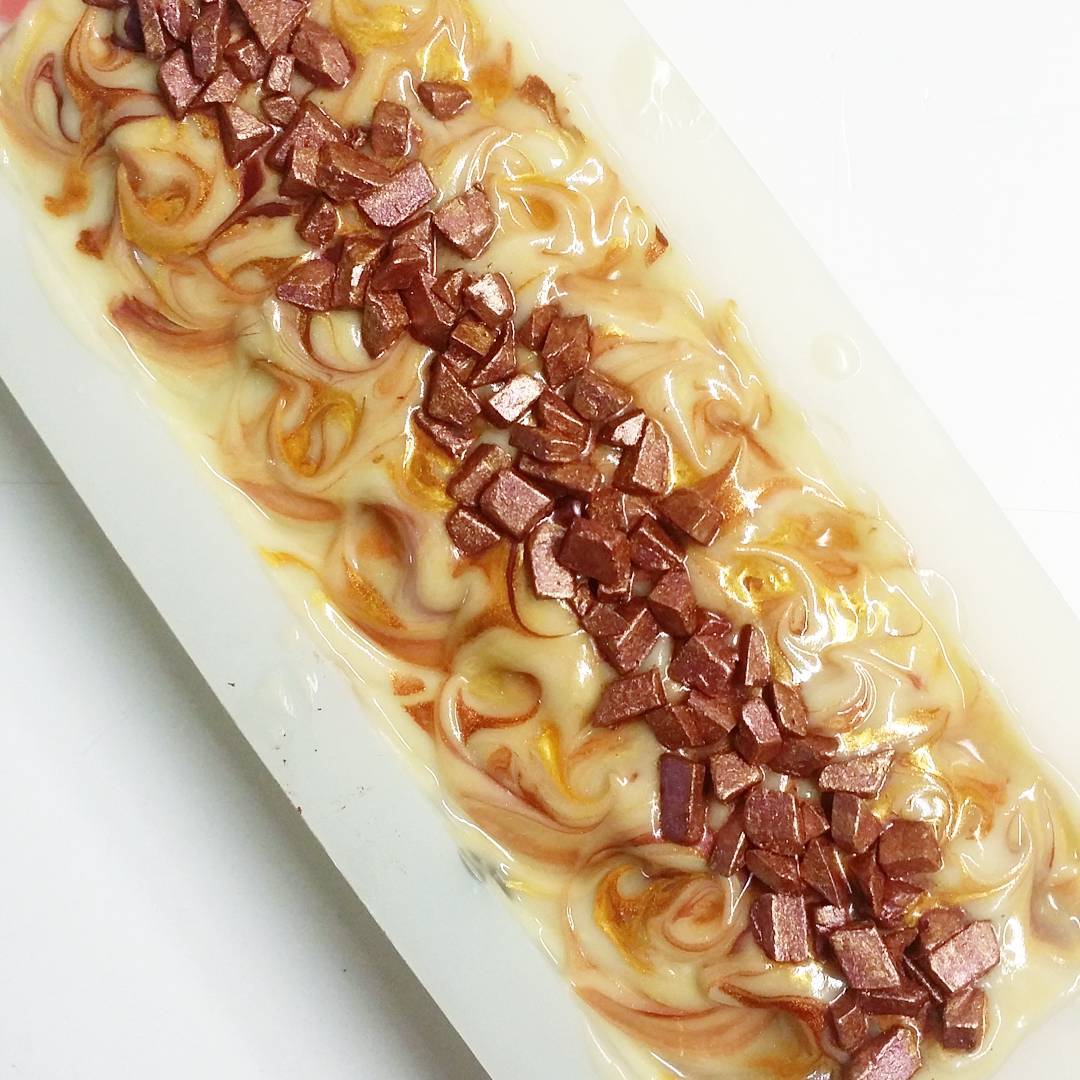 This past week was full of pumpkin inspired projects, including these Pumpkin Pie Melt and Pour Soap bars (left). On the right is a beautiful sunset over Bellingham Bay…I feel so lucky to live here. =)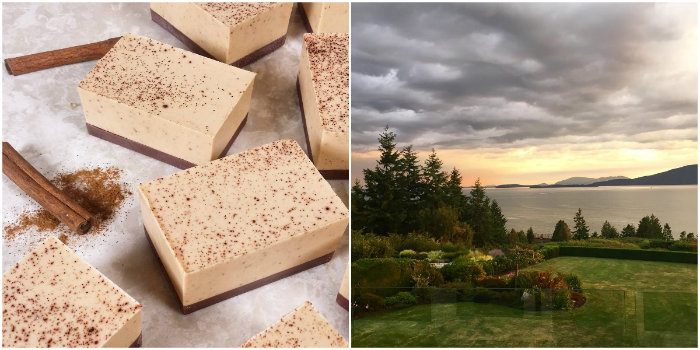 Twitter:
I hope you all have an amazing weekend! To keep up with the latest soapy social media throughout the week, you can follow me on Twitter, Tumblr, Instagram, Pinterest, Vine and YouTube and Snapchat. To watch my 'stories', which include sneak peeks into future projects, add me. I'm Bramble-Berry on Snapchat.