Welcome to the weekend, everyone! The weather in Bellingham has been just gorgeous lately, and that means I've been spending plenty of time outdoors. We even took Jamisen fishing for the first time! Don't worry, no fish were harmed in the process.
Meanwhile at Bramble Berry, we've been working on a series of projects to treat your toes. Be sure to sign up for the newsletter so you'll be in the know about the tutorials, as well as special deals (yes, deals!)
I'm off to enjoy the sunshine, but before I do here is a roundup of my favorite pins, tweets and 'grams from the past two weeks.
Pins: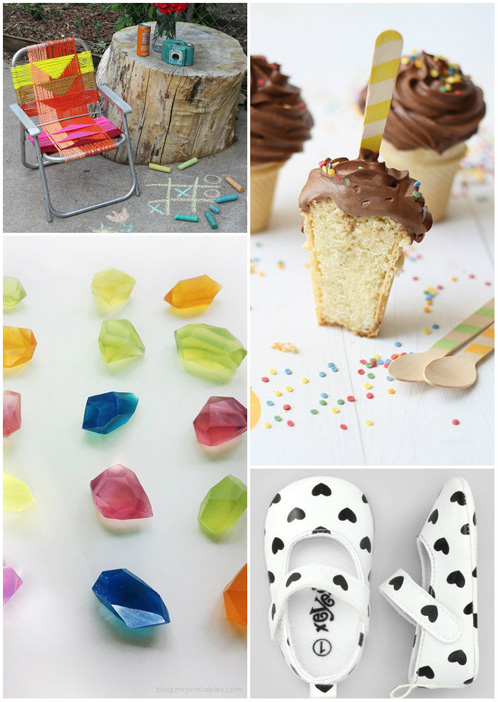 Top left, clockwise:
Instagrams:
I did some experimenting last week with the Multi-Pour Sectioning Tool. I was trying to get a swirly pattern in the center of the soap. Here is attempt 1:

And attempt 2! I switch up the colors but kept the scent combo the same: Peppermint 2nd Distilled and Pineapple Cilantro.
Tweets:
Have a great holiday weekend! To keep up with the latest soapy social media throughout the week, you can follow me on Twitter, Tumblr, Instagram, Pinterest, Vine and YouTube.