After a quick trip to Las Vegas for a business conference, I couldn't wait to get back into the office to see all the fabulous photos that were submitted to Bramble Berry's Facebook page. Many of you have even shared your soapy creations with us for our #BrambleChai Make It Month contest. Remember, you only have until October 30th (Wednesday) to get your photos submitted. For more information on the contest, click here. If you need some extra creative inspiration, check out the Chai Tea Latte Candle Tutorial.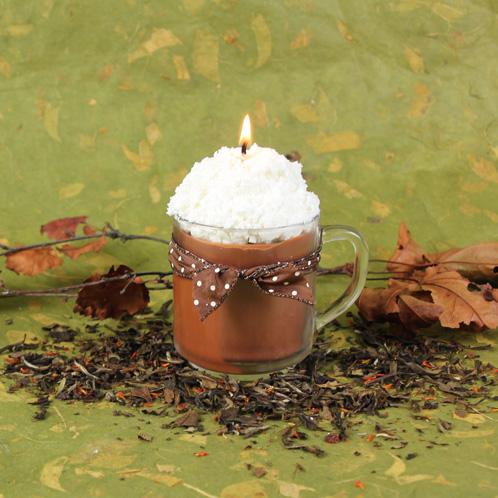 This week we had a great time catching up with Silvia from S.V. Soaps with a second interview finding out what has changed in her soapy business from a few years ago until now.
The end of the year is coming up soon and we know how important it is to keep your business running throughout the holidays, be sure to check out the The Ultimate End-of-the-Year Business Inspiration guide for interviews, blogs posts, how-to guides and more for your business needs. Are you ready to find out who we are featuring this week? Check it out below!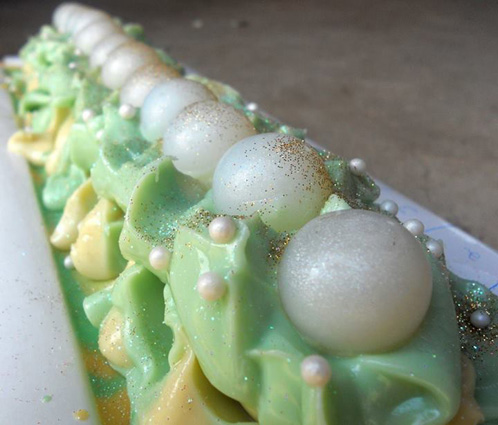 This weeks feature is a burst of color from a familiar face. Katie of Royalty Soaps shared her Crisp Anjou Pear and Champagne cold process soap.  Her design was stunning and we all thought that she has an eye for color. She told us that,  "Bramble Berry's Fragrance Oils are really just top of the line quality. They make creating gorgeous things easy!"  You may recognize Katie from our Spring 2013 S.O.A.P. Team. She was part of the team that picked our Tart Apple, Shave and a Haircut and Spring Meadow Fragrance Oils. We enjoyed Katie's responses to the scents, and you can check out her videos (!!) here and here. Thank you to Katie and all the soapers and crafters that make our community a wonderful place to share and learn from — I am always so excited to see what you have to share with us.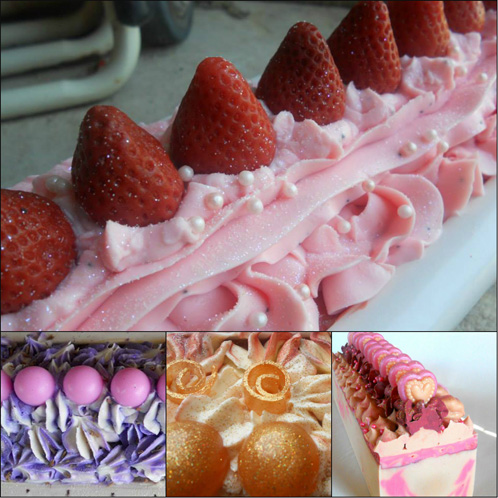 Katie's Facebook Page: Royalty Soaps

Katie's Blog: Royalty Soaps
Katie's YouTube Channel: Royalty Soaps
Post pictures of your soap creations on the Facebook page each week for a chance to be featured on the Soap Queen blog and receive a sweet soapy package from Bramble Berry.