This week was all about trying new things, like a soapy technique or a daring hair color. If you're looking for a cost effective DIY way to try a new color, you can use LabColors. LabColors are concentrated liquid dyes that add a pop of color to blonde hair. To add moisture to your hair, Stephenson Organic Hair Conditioner is used to dilute the base. Click through the How to Dye Hair with LabColors post to learn more, and to see how our hair experiments turned out!
As a bonus, receive $10 off any $20 purchase or more of Stephenson products with the coupon code: SAVETEN. But but don't wait too long! Only the first 600 customers will get this deal. Click here to see all Stephenson products, including soap bases, conditioner, shampoo and more!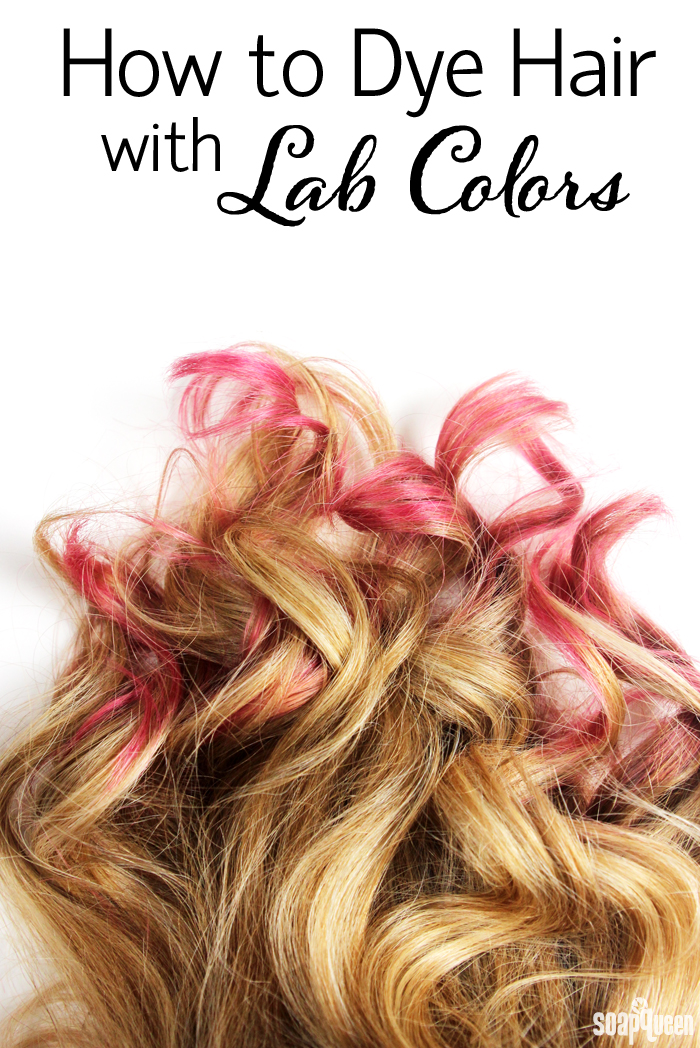 If you're looking to try more handmade hair care projects, click through the Hair Recipe Roundup + #ThrowbackThursday Video post. The projects include the Hair Chalk Recipe and Application Tutorial. Hair chalk is a less permanent option for adding color to your hair, and is fun to make. The post also features a throwback video made in 2010. The video shows you how to customize a shampoo base and how to make conditioner from scratch.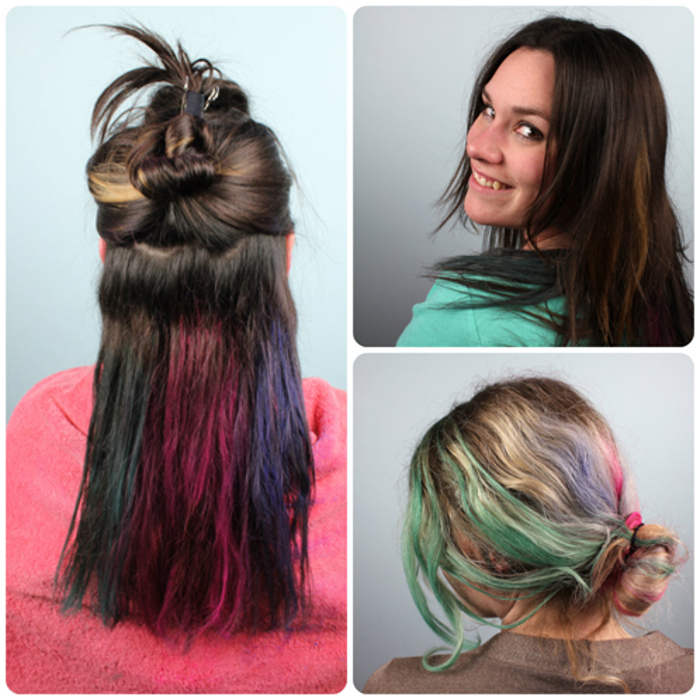 If you love cold process soapmaking but don't love the waiting, you can try water discounting. Discounting, or using less water than the recipe calls for, helps your soap unmold and cure more quickly. It can also help prevent soda ash and glycerin rivers. However, water discounted soap does thicken more quickly. Click through the Water Discounting Cold Process Soap: How and Why post to learn how to give the technique a try.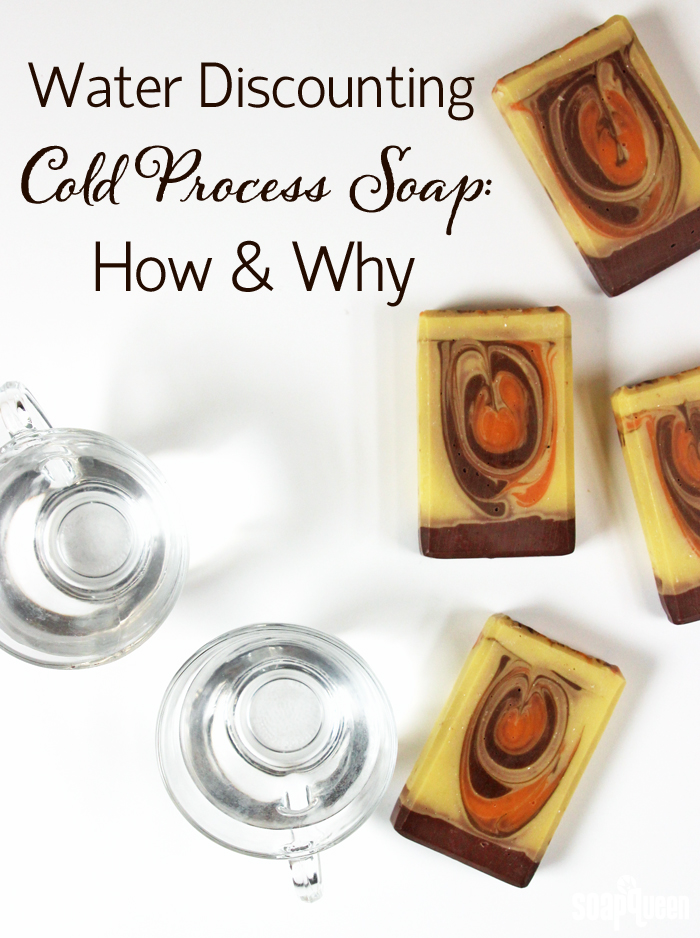 Whatever new technique you're trying, it's important to know how to label the finished product if you're planning to sell it. INCI names, or International Nomenclature of Cosmetic Ingredients names, are sometimes included on labels. They are a naming system developed by the International Nomenclature Committee. The names are easy to identify worldwide, but the FDA does not require them on labels. Check out the Understanding INCI Names on Cosmetic Labels post to learn more.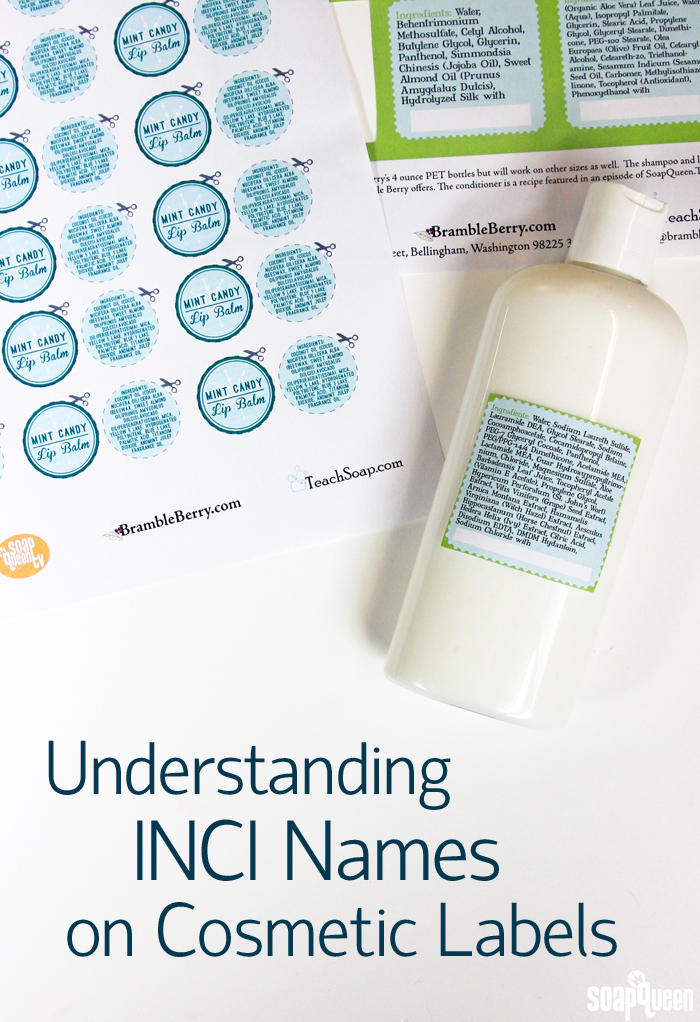 Each ingredient that goes into your soap adds something special. This week's Facebook Photo of the Week by Delinda with Viney Creek Farm is made with creamy goat milk. It is scented with bright and fruity Kumquat Fragrance Oil. Curious how to incorporate milk in your soap? Here's a blog post about how to add milk to your soap recipes.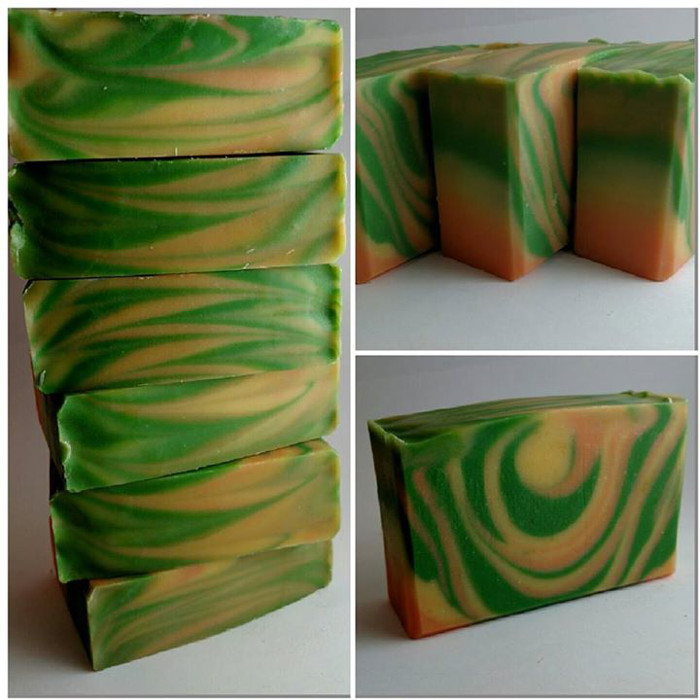 The swirl pattern in Delinda's soap is so amazing. The bright green, yellow and orange combine beautifully, and really complement the Kumquat Fragrance Oil. If you'd like to make a similar swirl pattern in your next soap, check out the Silky Berry Cold Process Soap video on Soap Queen TV. The drop swirl technique also looks great in the Blue Rain Drop Swirl Cold Process Tutorial.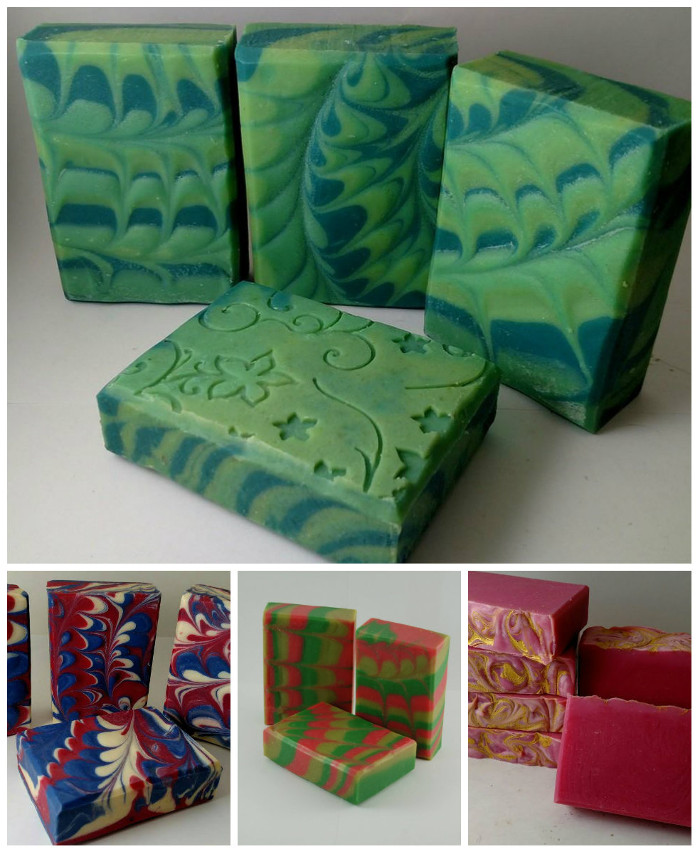 Above (clockwise, top) are Delinda's Cucumber Melon Goat Milk Soap, Seduction Goat Milk Soap, Watermelon Crawl Goat Milk and Aloe Soap and Stars and Stripes Goat Milk Soap. The mica painting on Delinda's Seduction soap really stands out. Learn more about mica painting in this post. The technique adds shimmer and interest to the Gold Mine Cold Process Soap Tutorial.
Find Viney Creek Farm
On Facebook
On the web
This week's Instagram Photo of the Week winner is known for the stunning detail on top of her soap. The Holly Berries soap by Katie with Royalty Soaps is so stunning. I love the shimmery gold against the red and green berries. Read more about Katie in this interview, and see more of her amazing work on her Instagram page. I loved her soap so much that I bought some of her soap this week and it was just as beautiful in person as it is in photographs.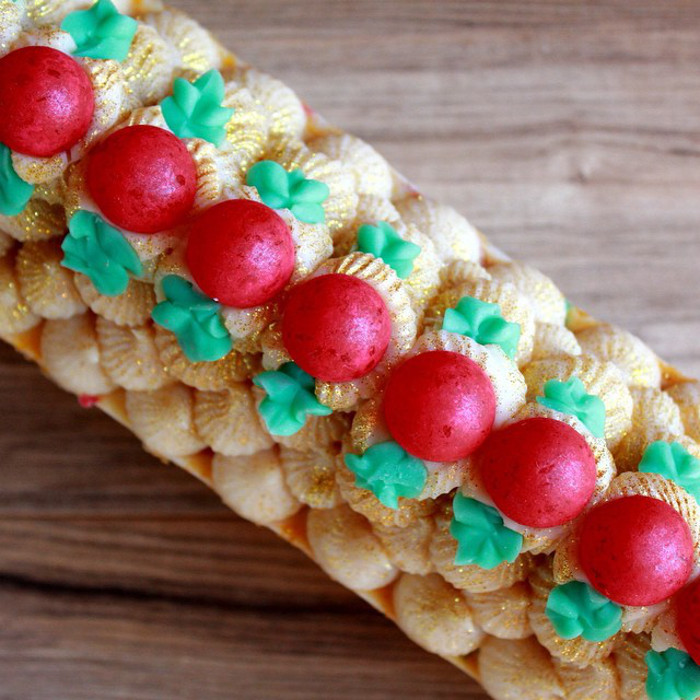 Post pictures of your crafty creations on the Facebook page each week for a chance to be featured on the Soap Queen blog and receive a sweet soapy package from Bramble Berry. Photos are chosen based on consensus from the Bramble Berry staff, so the best way to increase your chances of winning is to show us lots of photos!
To participate in the Instagram contest, hashtag your pictures with #soapshare. Each Friday, I will pick a photo on Instagram to be featured on the Bramble Berry Instagram account.
For those of you who have been featured on the blog, we now have an official "Featured on the Soap Queen" badge! You can include that badge on your website, blog, pictures, etc. To save the badge, click here. =)