Yields:
About 3 pounds of soap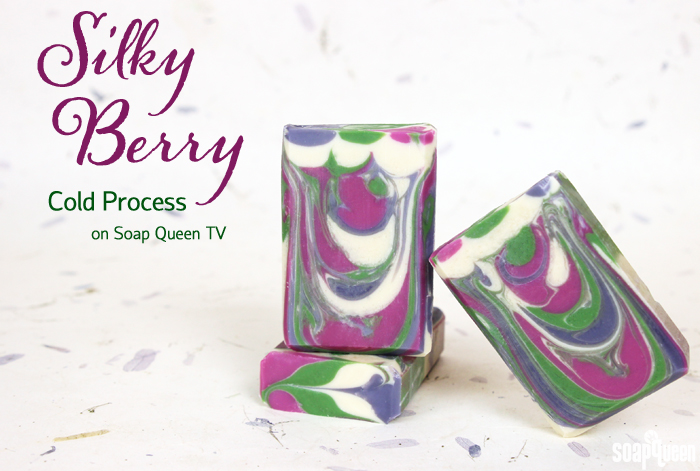 This Silky Berry Cold Process soap was inspired by sweet and juicy berries. It's made with Tussah silk fibers, which give cold process soap a silky lather and shiny appearance. The silk is dissolved directly in the hot lye solution, which is then emulsified in skin-loving oils. When working with hot lye water, be sure to wear safety goggles, gloves and long sleeves and pants. To learn more about safely dissolving silk fibers in lye, check out this blog post.
This project uses the Tall Narrow Wood Loaf Mold. This sturdy mold produces tall bars of soap which allows for a dramatic drop swirl effect. To create the swirl, soap is poured into the mold at varying heights which allows the soap to swirl within the mold. Before using this mold, don't forget to line it! Lining a mold can be a little tricky at first, but is easy once you get the hang of it. This blog post shows you how to line any mold, step by step.
What You'll Need:
Tall Narrow Wood Loaf Mold
3.8 oz. Sweet Almond Oil
1.1 oz. Castor Oil
7.6 oz. Coconut Oil
7.6 oz. Olive Oil
8.4 oz. Canola Oil
9.5 oz. Palm Oil
5.2 oz. Sodium Hydroxide Lye
12.5 oz. Distilled Water
Tussah Silk Fiber
1.2 oz. Black Raspberry Vanilla Fragrance Oil
1 oz. Strawberry Fragrance Oil
.3 oz. Juniper Sage Fragrance Oil
Radiant Plum Colorant
Ultramarine Blue Pigment
Ultramarine Lavender Pigment
Green Chrome Oxide
Titanium Dioxide
Black Oxide
Optional: Sodium Lactate


Click here to add everything you need for this project to your Bramble Berry shopping cart!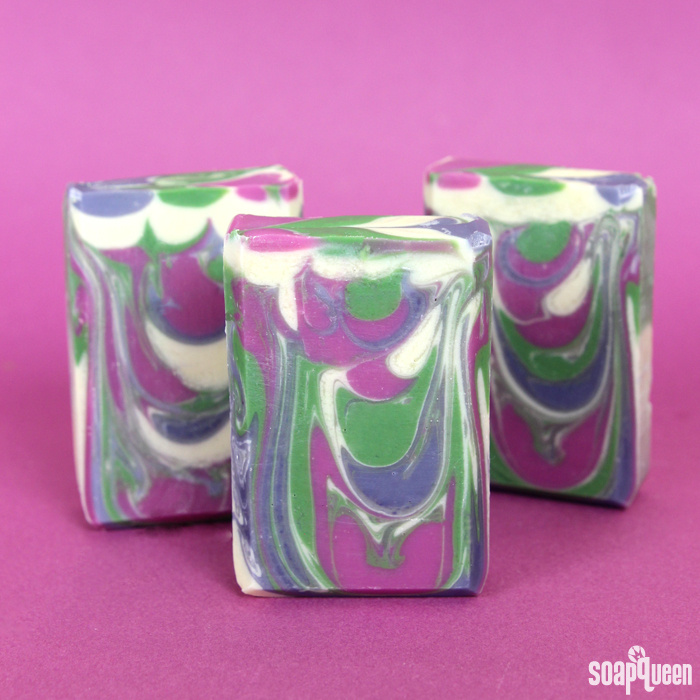 Have you ever used silk in your cold process soap projects before? I love the shiny appearance it gives!