Happy, happy weekend! Is it just me, or did this week fly by? There is something about the last few months of the year…time seems to speed up. Daylight saving time is now in effect, so here in the Pacific Northwest it is dark by 5 pm. Maybe the "shorter" days have something to do with it. =)
This past week I have started prepping for a new round of Soap Queen TV videos. We will be shooting three full length cold process recipes on Friday, yay! Be on the lookout for a new video this coming Thursday. The video is a popular soaping technique that has never been demonstrated on Soap Queen TV before…can you guess? For now, take a look at my favorite social media happenings from the week from all of my social media accounts: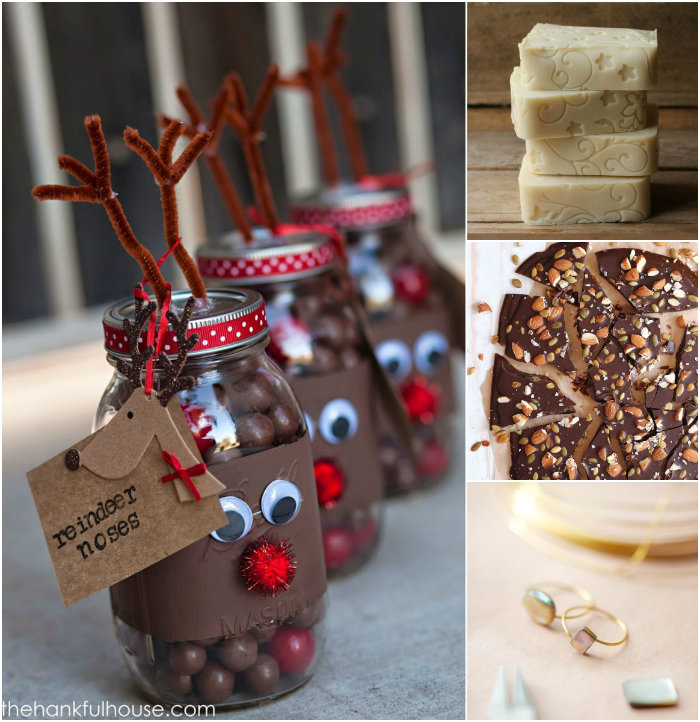 Left to right, clockwise:
I used the new Soap Shaver to give these linear swirled soaps from the Soap Crafting book perfect, smooth tops. I love that this tool also gives you super thin soap shavings that you can use in a variety of ways. Check out the How to Use Leftover Soap Scraps post for ideas.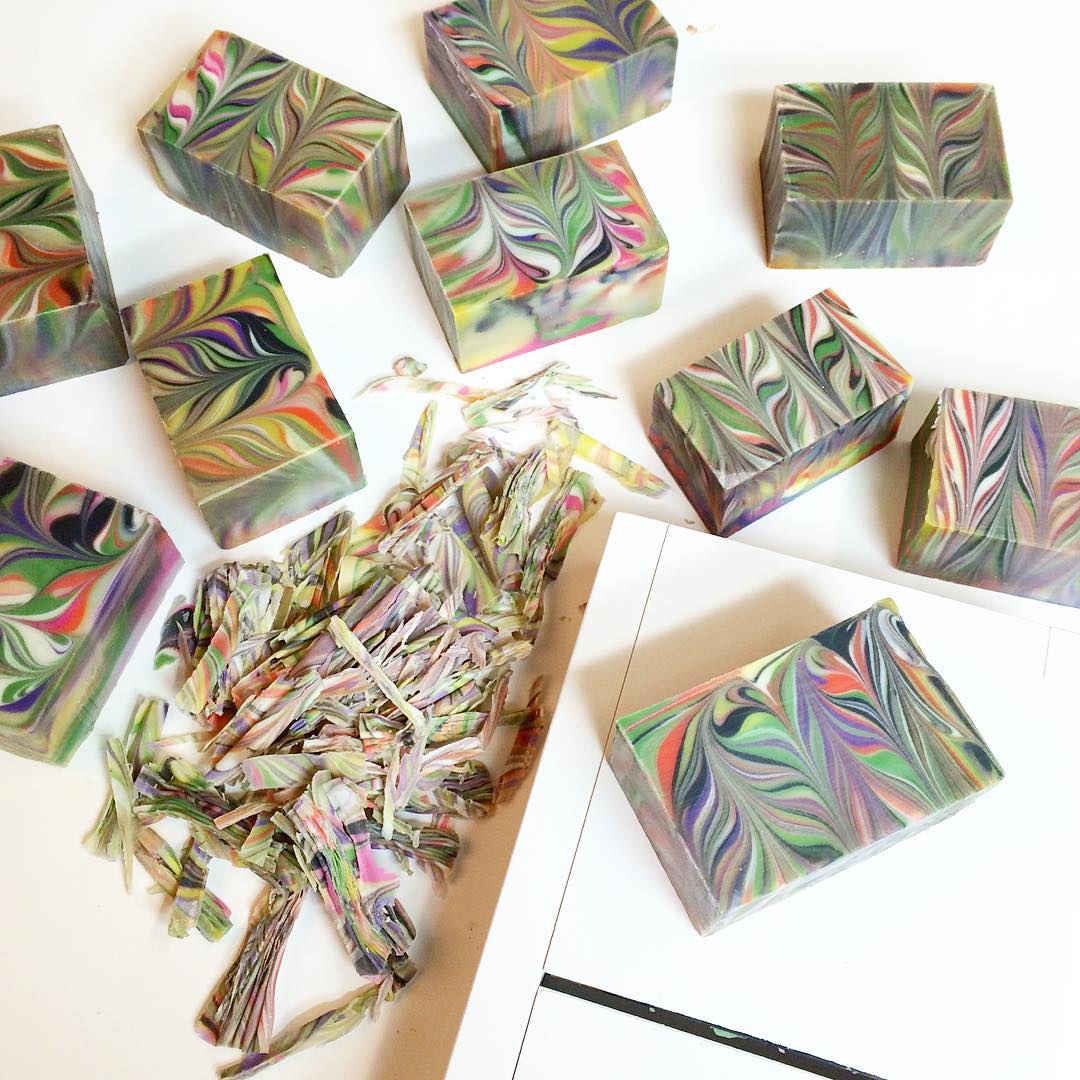 On the left, the kiddos and I enjoyed an evening of trick-or-treating. The rain couldn't keep us inside! Speaking of holidays…the countdown to Christmas has begun. The tutorial for this advent calendar will be on the blog soon.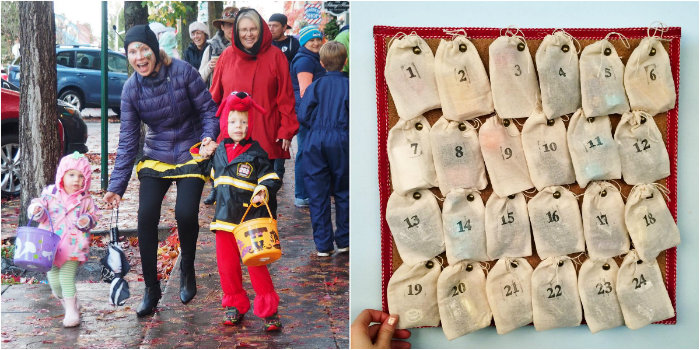 I hope you're having a great weekend! To keep up with the latest soapy social media throughout the week, you can follow me on Twitter, Tumblr, Instagram, Pinterest, Vine and YouTube and Snapchat. To watch my 'stories', which include sneak peeks into future projects, add me. I'm Bramble-Berry on Snapchat. Don't forget to tag your soapy projects on Instagram with the hashtag #SoapShare so I can see what you're making! =)