This week was a nice mix of reflecting on 2014 and planning for 2015. Tutorials were a big part of 2014 at Bramble Berry, as seen in the Top Ten Tutorials of 2014 post. The list includes fun melt and pour projects, bright red lipstick and the cheery Lemon Poppy Seed Cold Process Soap. With bright colors and a fresh crisp scent, the project is sure to make you smile.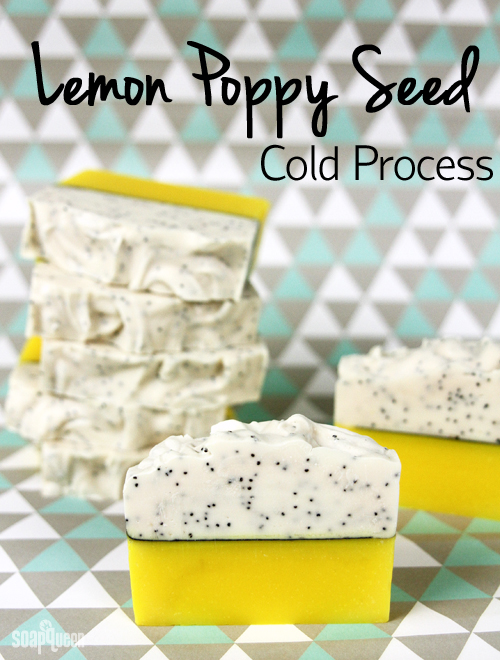 In between making melt and pour and heel butter, I tried to read as much as possible! My goal for 2014 was to read 53 books, and there were a lot of great ones in that list. Check out my favorites in the Favorite Books of 2014 + Contest post. You can also comment with your favorite book of 2014 for a chance to win Soap Crafting!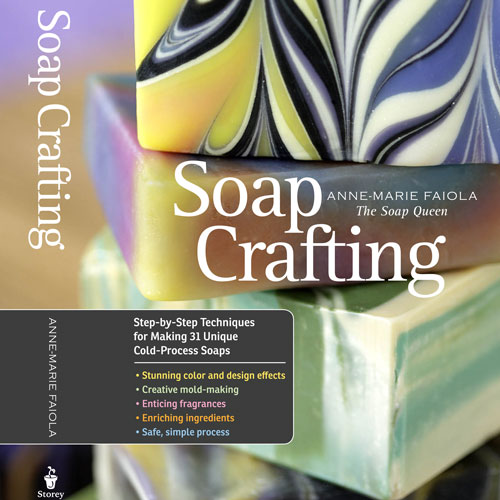 My goals for next year include reading another 13 books in Quarter 1 (and 54 for the entire year), and I'd love to hear your suggestions on what to read. It's also great to look back at everything you've accomplished, as well as figure out why you didn't meet your goals. Read more about my goals in the Celebrate. Plan. Succeed. blog post.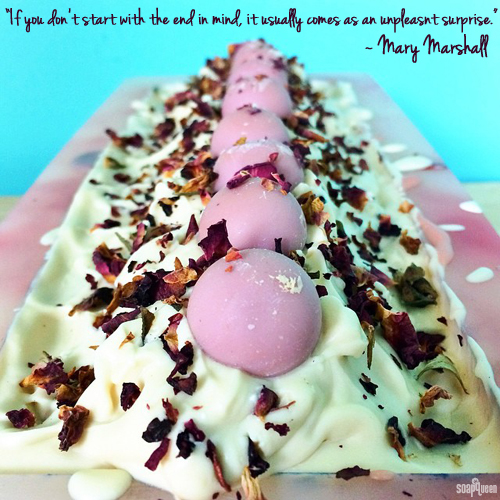 Along with looking back on the year, 2015 is a great time to clean up from the holidays. Make your glass and tile surfaces shine with the Crisp Orange Cleaning Spray. Scented with Peppermint Essential Oil, 1st Distill and Orange Valencia Essential Oil, the spray makes your kitchen or bathroom surfaces smell bright and clean, while hydrogen peroxide, vinegar and Natural Castile Liquid Soap Base fight stains.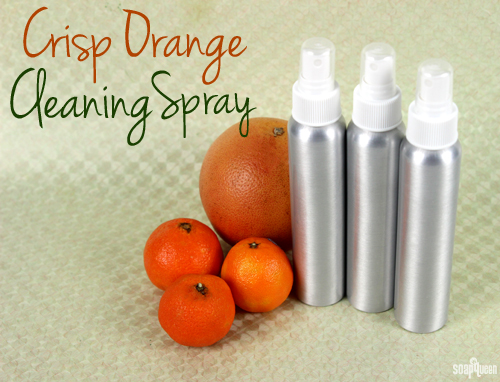 The new year is also a good time to make your skin feel clean and refreshed. Toners are a great way to clean and moisturize. Witch hazel, a natural astrigent, is often used in toners. It can also be used to add moisture to bath fizzies. Read more about the versatile ingredient in the Sunday Night Spotlight: Witch Hazel post.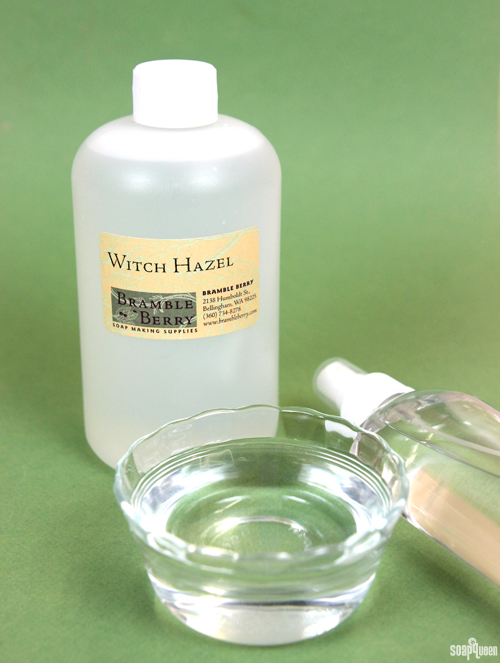 For more fresh and beautiful inspiration, check out this week's Facebook Photo of the Week by Heirloom Soapworks. Check out that awesome fluffy soap frosting! See how to make it in the Whipped Cold Process Soap Frosting on Soap Queen TV.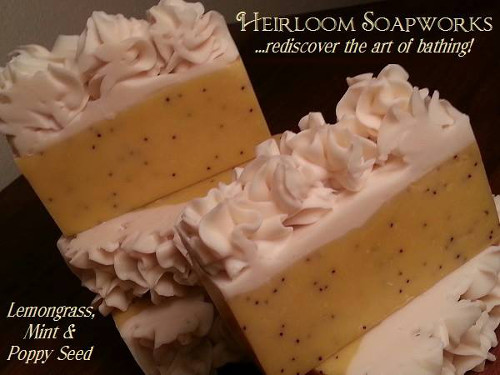 The bright yellow in the soap is accented by poppy seeds, which add a pop of color and some gentle exfoliation. Poppy seeds adds some interest to the top layer of the Havana Layers Melt and Pour Soap. Shredded loofah adds some gentle scrubbiness to this fresh and feminine Lilac Loofah Cold Process.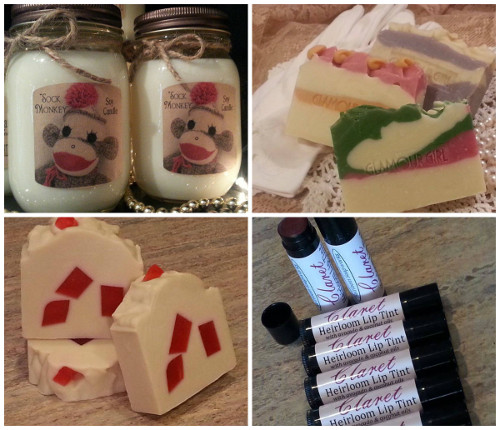 Above (clockwise, top left) are Heirloom Soapworks' Sock Monkey Soy Candles, Glamour Girl Soaps, Heirloom Lip Tints and Peppermint Candy Soap. To make your own red lip tint, click through the Honey Kisses Sheer Lipstick Tutorial. For a gorgeous bronze hue, check out the Beautiful Bronze Lip Tint Tutorial.
Find Heirloom Soapworks
On Facebook
On the web
Post pictures of your crafty creations on the Facebook page each week for a chance to be featured on the Soap Queen blog and receive a sweet soapy package from Bramble Berry. Photos are chosen based on consensus from the Bramble Berry staff, so the best way to increase your chances of winning is to show us lots of photos!