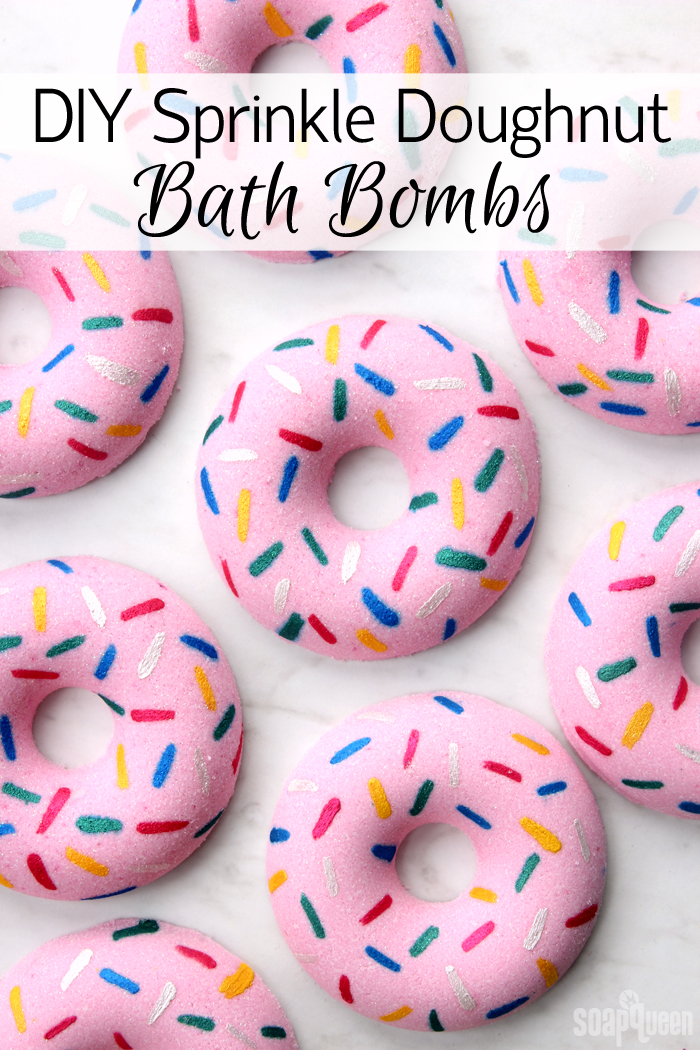 There is something about pink doughnuts with sprinkles that make me happy. They are just so darn cute! After making pink melt and pour soap with jojoba bead "sprinkles" a few years back, I revisited the idea and made these doughnut bath bombs. The Doughnut Half Mold gives them a cute doughnut shape, while a touch of coconut oil gives the bath water a touch of moisture. They are scented with the sweet Strawberry Fragrance Oil, but feel free to use any fragrance oil you like!
This bath bomb project uses two different types of colorant. The entire bath bomb mixture is colored with Rosy Pink La Bomb Colorant. The term "La Bomb" refers to a type of colorant that's formulated specifically for bath fizzies; find them all here. They're made of highly concentrated FD&C and D&C dyes mixed with glycerin. La Bombs are specially formulated to not leave any color on the tub, and won't make your bath bombs fizz prematurely.
Once the doughnut bath bombs have hardened and are unmolded, the "sprinkles" are painted on using a mixture of micas and 99% isopropyl alcohol. The mica paint dries almost instantly. To help the micas (and coconut oil) disperse better in the water, I added a touch of Polysorbate 80 to the bath fizzy mixture. You don't have to add it if you don't like, but it helps prevent pools of oil, micas and glitter from forming in the water.