Happy first weekend of 2015! I hope you had a fun and safe New Years Eve. My night was rather quiet; the family played some board games and enjoyed a low key dinner. New Years day was spent visiting a children museum. Jamisen and Lily had a blast, we will definitely be visiting the museum again soon. The 2015 cutie below is my sweet niece, Alise. She is growing so fast!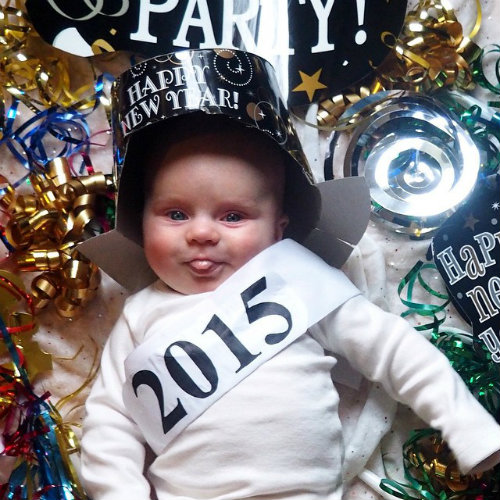 In soapy news, the team and I have been busy creating some fun recipes with using clays. Keep your eyes on the blog for those projects, and be sure to sign up for our Newsletter to find out about upcoming sales and promotions (hint hint!). If you enjoy sneak peeks, check out the Instagram shots below to see what we have been working on, along with my other favorite pins and tweets from the week!
Pins: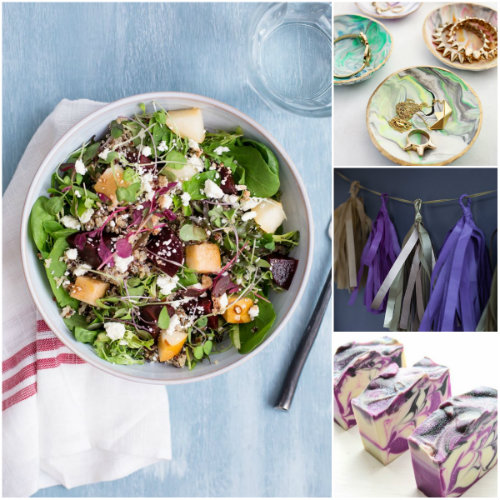 Left to right, clockwise:
Instagram:
I have been working a lot with clays recently (look for these projects soon!). Below is cold process soap created with sea clay, hydrated chrome green and pink sea salt on top. The soft swirl was made using the in-the-pot swirl technique, a great swirling method for the beginning soaper.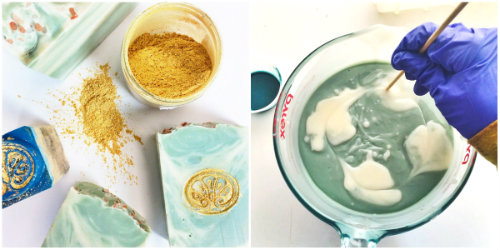 So many fun soapy projects this year! Below is the bakers rack in the soap lab filled to the brim with soap and other handmade goodness. Soon we will be clearing off the rack by donating the soap to local charities.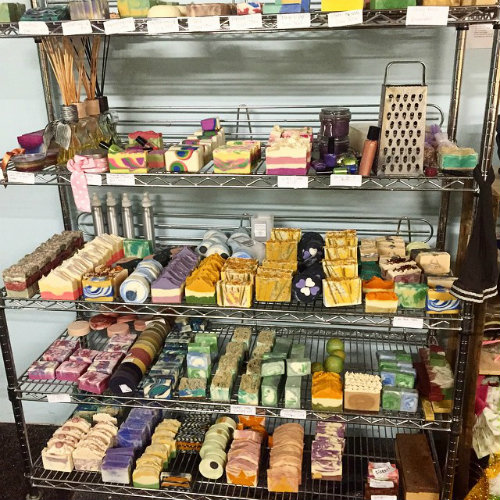 Twitter:
I hope you're all having a great weekend! To keep up with the latest soapy social media throughout the week, you can follow me on Twitter, Tumblr, Instagram, Pinterest, Vine and YouTube.