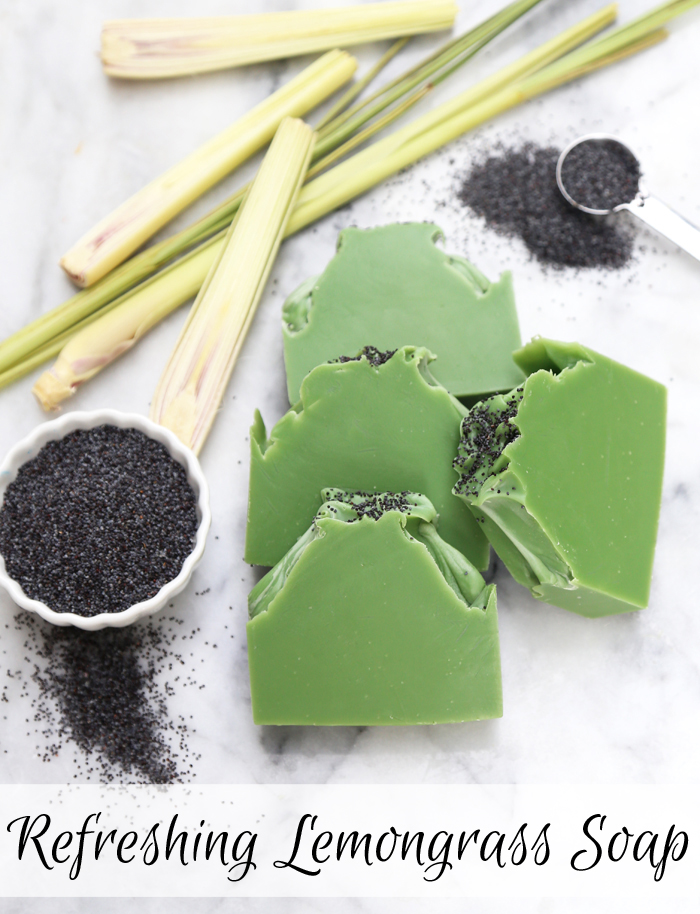 This Refreshing Lemongrass Soap was created from the Natural Soap Kit for Beginners. It's a project that's specifically designed for beginners, but is perfect for the advanced soaper as well. It's made with natural lemongrass essential oil, and gets its vibrant color from Green Chrome Oxide Pigment. Poppy seeds are added on top for texture and interest. If you'd like to create a scrubby bar, you could add the poppy seeds at trace!
The Natural Soap Kit for Beginners includes everything you need to create this soap. All you need to provide is distilled water, a mixing bowl, stick blender and thermometer. In addition to the ingredients, the kit  includes cute labels and a printed booklet with instructions and cold process soap information. Another bonus? The kit ships free to the lower 48 United States!
In the video above, you can see just how easy it is to make this project. If working with lye makes you a little nervous, knowledge is power! This Lye Safety Guide will teach you everything you need to know about handling lye safely. If you're a visual learner, watch this video to learn how to handle it safely.