This last Saturday, the team and I spent the day creating three full length videos and two shorts for Soap Queen TV. Creating videos for Soap Queen TV is a lot of fun and also a lot of work(!). The projects need to be tested several times (we're talkin' 10+ times for those soapy gems) to make sure they work perfectly. The ingredients for each project, and each step of each project, need to be prepped and ready to use. Each video also includes a script to make sure all the proper information is included. It takes a lot of time and manpower of not just me, but also the awesome team at Bramble Berry, to create the videos, but it's so worth it once the video is released! For those of you watching our Periscope channel Saturday, you got to see some insightful and sometimes-unintentionally-hilarious behind-the-scenes filming. That added an entirely different dimension to our day.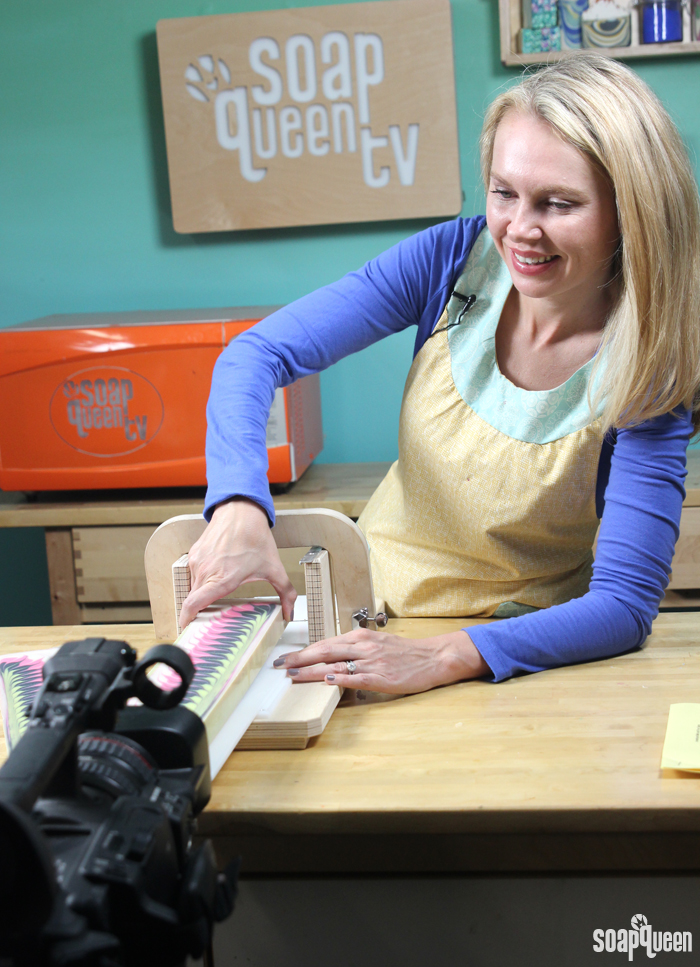 During this filming session, we filmed two Soap Queen TV shorts demoing new soapy tools. These tools are perfect for cutting bars in half horizontally, or slicing off an imperfect top. These tools will be available soon on Bramble Berry, so keep your eyes peeled! Below is a circling Taiwan swirl cold process soap, scented with Energy Fragrance Oil. This swirl technique looks great when cut in half horizontally, then cut into bars.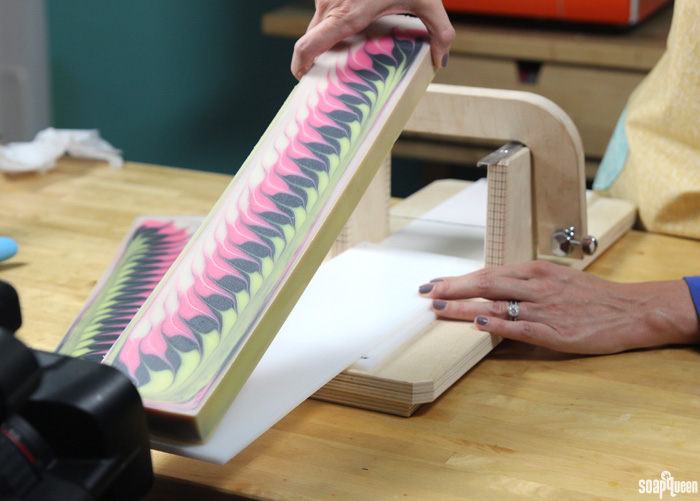 In the photo below, you can see the bar on the far left has quite a lot of soda ash. The bar to the right has the soda ash shaved off, exposing a beautiful swirl. This tool is also great for perfecting the sides and bottom of bars. In addition, it creates great soap shavings and curls. Watch these tools in action in the Instagram video below!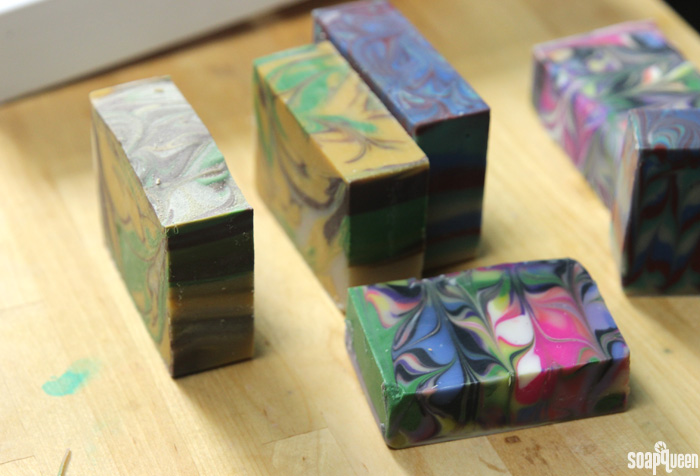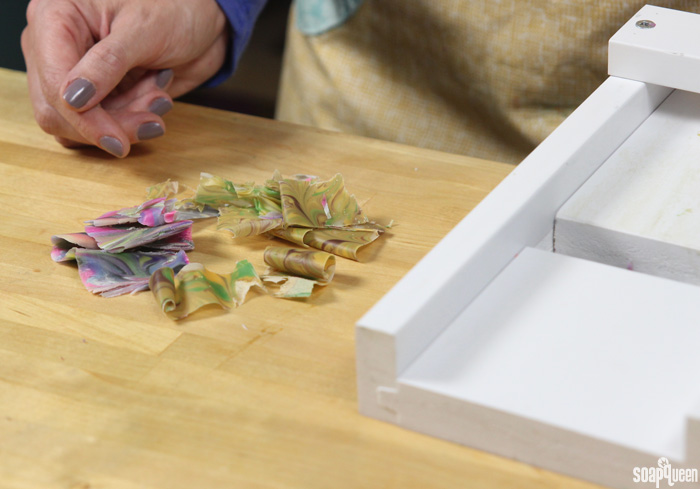 I really can't wait to share these videos, along with the three full length videos. Below is one of the full-length videos, Sparkling Champagne Cold Process Cupcakes! These super girly and glittery cupcakes are scented with a blend of White Rose Fragrance Oil and Champagne Fragrance Oil. They smell wonderful! If you don't want to wait until the full video, sign up for the Bramble Berry Newsletter for the recipe and tutorial tomorrow =)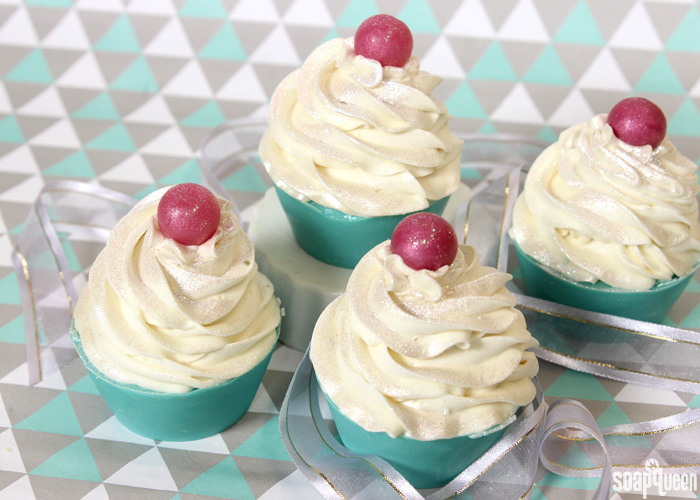 Glitter and shine was the focus of another video…soapy gems! The video will demonstrate how to make two gems, an emerald and realistic amethyst. The two gems use different techniques. One is extremely easy and great for beginners, the other involves blending melt and pour in the blender and embedding. Both use plenty of fine iridescent glitter for sparkle!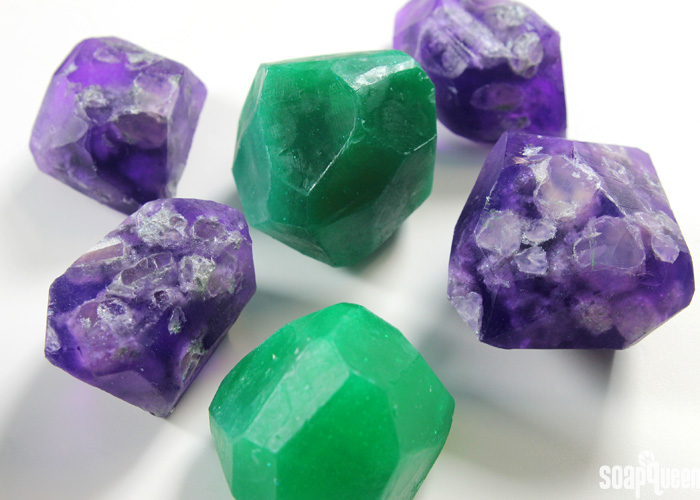 Keep your eyes on Soap Queen TV for these upcoming videos. Is there a project you would like to see made into a video? I'm always looking for suggestions!