Summertime brings all kinds of exciting things: warmer weather, lots of trips to the beach and in our case, new episodes of Soap Queen TV! We spent last Friday afternoon filming a whopping four episodes. That includes two new tutorials, a SQTV short on a fun scrub and a quick primer on the best way to get the most out of your Birchwood Mold dividers.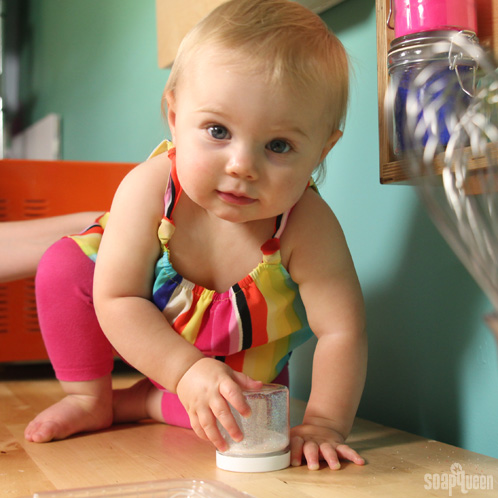 Lily and Jamisen stopped by for a quick visit. Lily loves glitter — just like her momma!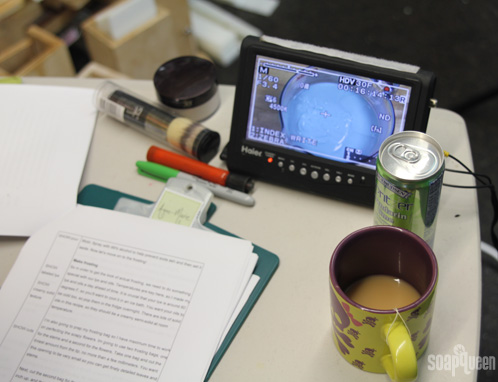 All set up and ready to go! Director extraordinaire Amber is never far from her chai tea.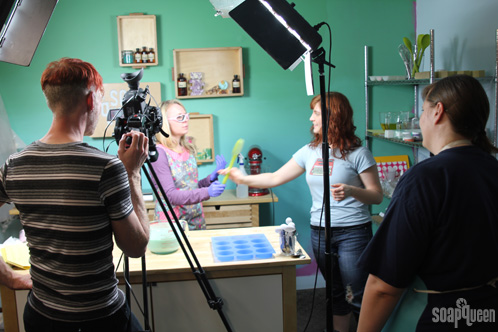 It takes a small army to make sure SQTV runs smoothly. Here is our cameraman Ron,
Social Media Superstar Amanda and Customer Service Team Member Kelsey.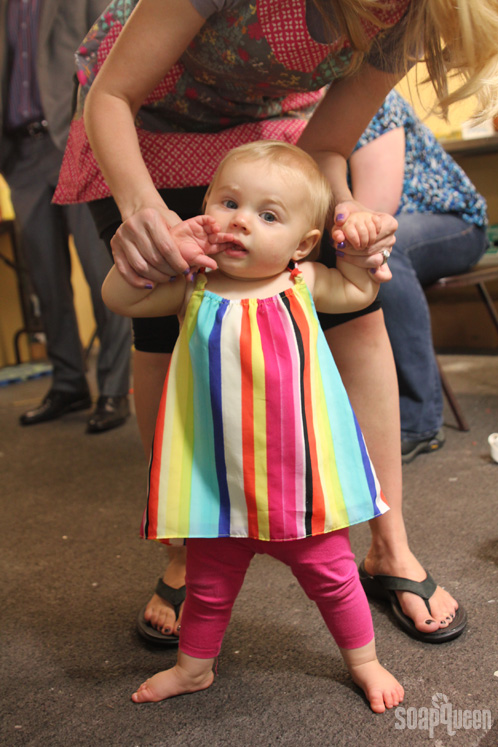 She's already starting to take her first steps — with a little bit of help, of course =)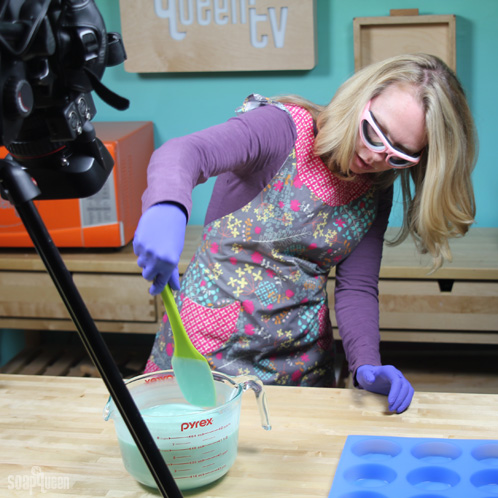 Trying to get the perfect trace. This soap was colored with Aqua Pearl Mica.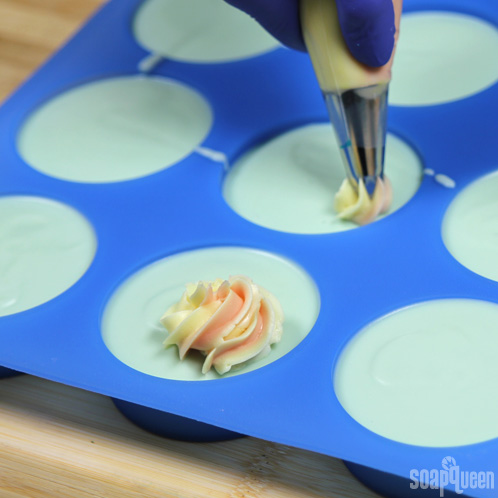 Demonstrating how to pipe soapy flowers. This technique will be a full-length Soap Queen TV episode.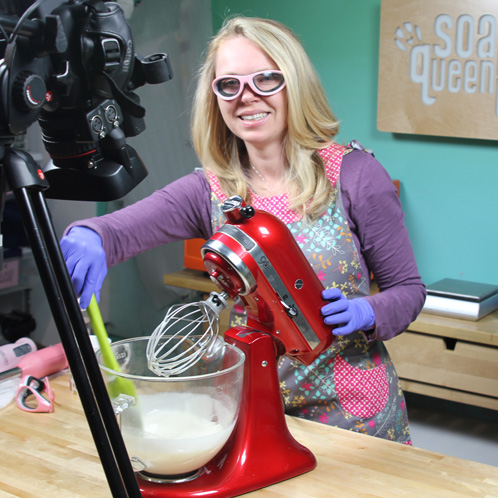 This Stand Mixer is an absolute lifesaver when it comes to making soap frosting.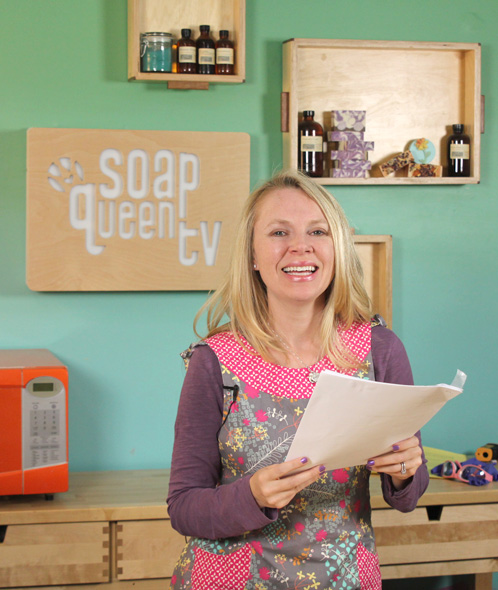 Reading through a script, and almost finished filming!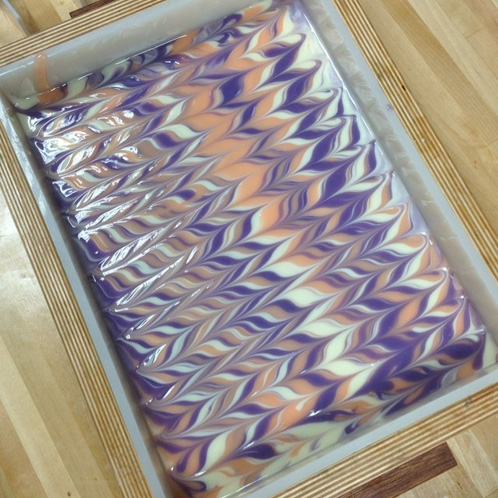 A shot of the soap I made to demonstrate using the 18 Bar Birchwood Mold Dividers. This was colored with Ultramarine Violet, Titanium Dioxide and Tangerine Wow. For daily soapy photos like this, follow me on Instagram!
 Expect to see these episodes up on the blog and on Soap Queen TV sometime this fall. Until then, check out the dozens of videos we already have =) Happy soaping!